As before 9/11/01, there are many indications of a major terror attack in 2017. Stage One – nuke the inauguration, and blame the establishment's enemies. Stage two – attack those enemies – Iran, Syria, China, and U.S. patriots. This is a Masonic conspiracy, like 9/11, 7/7, 3/11, 11/22, WW1, WW2. Judging by his hand signs, Trump is a Mason and part of the plot. Exposing planned attacks gets them postponed or cancelled.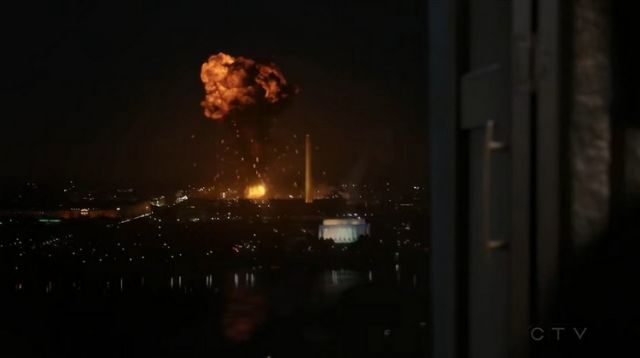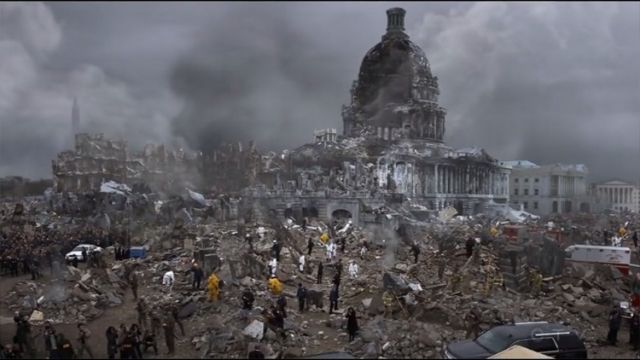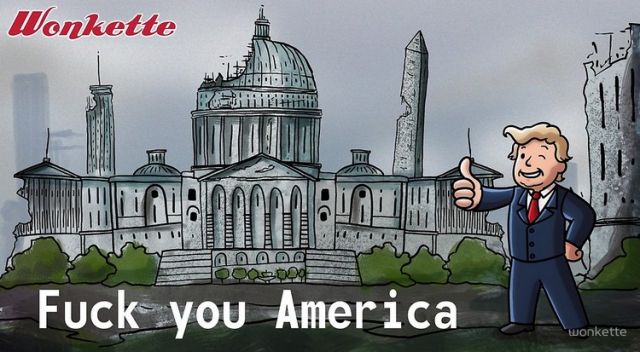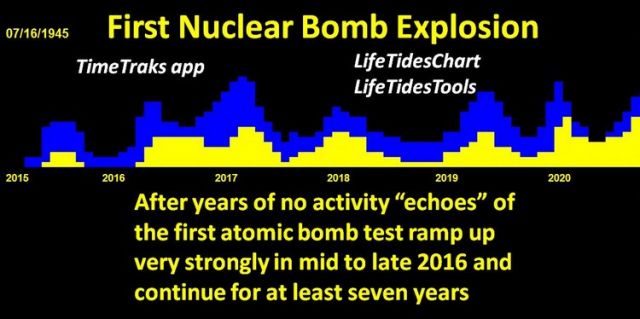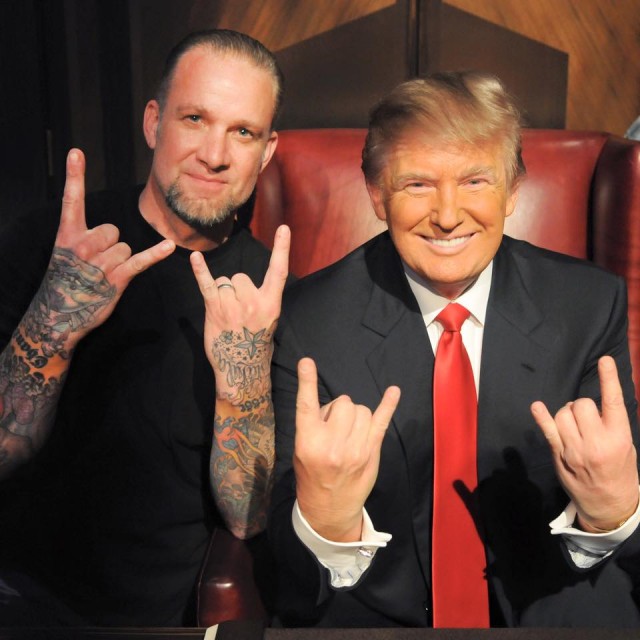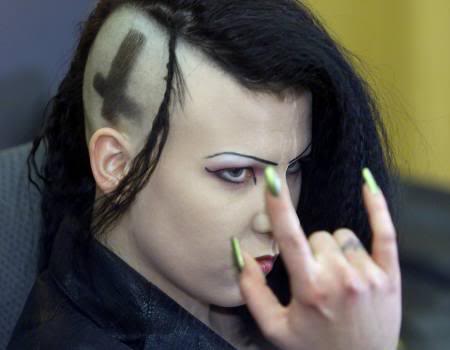 Twelve reasons to believe the above:
1) TV "fiction" foretold 9/11 and 7/7 in detail, and now has whole series devoted to a devastating false flag attack against the Capitol Building, and its aftermath, called "Designated Survivor". The first episode included the attack (top two images), and was broadcast on 9/22/16, between 9/22/16 and 1/20/17 are 119 (9/11) days - a typical hidden clue.
2) Other post 9/11 "fiction" has depicted nuclear terrorism followed by a U.S. civil war, notably "Operation Blackjack" (2009) and "Shattered Union" (2005).
3) Trump's puzzling list of foreign enemies (Iran, ISIS in Syria, China) are precisely the foreign targets in Operation Blackjack (London Telegraph/MI5). Blackjack has already foretold ISIS and the Boston Bombing. Shattered Union has a nuked inauguration.
4) Alex Freemason Jones, who predicted 9/11, has said "the inauguration may get nuked", and he has made many similar comments about a nuclear detonation coming soon.
5) The U.S. government studied the effects of a low yield nuclear attack against Washington DC in 2012: the Capitol Building was destroyed, but the Pentagon plotters were safe.
6) The Capitol Building was the probable target of delayed/failed Flight 93 on 9/11/01. Politicians would never vote to "drain the swamp", but a nuke would get it done.
7) Obama has made numerous preparations for a U.S. civil war, and a major false flag trigger is needed.
8) Project Merlin, which also predicted 9/11, shows a large spike in the "Nuclear Bomb TimeTrak" at 1-20-17. See above graph, yellow = activity level, blue = visibility level.
9) The Capitol Building (1793) has had "renovations" completed recently. The work finished just before the "2017 Presidential Inauguration target date". Ideal for bomb planting.
10) Between the 1793 Masonic Capitol Building cornerstone laying ceremony and 2017 are 223 years. On 22/3/1312 the Knights Templar were banned for blasphemy, and they then created the disguise of "Freemasonry" for themselves. Therefore, 223/322 signifies the birth of Masonry, and it explains the "322 Skull And Bones Society".
11) "ISIS Plans To Make Trump Inauguration Day BLOODY FRIDAY" - note that the American Presidential Inauguration photo is followed by a mushroom cloud, in this recent story.
12) ISIS threatened a "second 9/11" in 2015, and "have tried buy a Pakistani nuclear bomb, to detonate in America", it is claimed. In reality, ISIS and al-Qaeda are both under CIA/Pentagon control, and are used as bogeymen/patsies.
Regarding 9/11, 9/11/01 reversed yields 1119 A.D., the year that the Knights Templar (a.k.a. Freemasons) were founded in Jerusalem. 7/7 refers to 1717 A.D., when modern Masonry was born in London, and 1177 A.D. the year of the greatest Templar military victory. The 3/11 events (Madrid 2004, Winnenden 2009, Fukushima 2011) appear to remember Templars acquitted of blasphemy, but still left to die in jail on Cyprus in 1311.
11/22/1963 refers to 11/22/1307, when the Pope ordered the arrest of all Knights Templar, many of whom were subsequently tortured to gain confessions. World War One was triggered by the Masonic Serbian Black Hand Gang, and World War Two was the work of Hitler, Stalin, Churchill, and Roosevelt, all war-mongering Masons. This Masonic reign of terror began in 1381, when the Templars/Masons staged the "Peasants' Revolt" in England.
This article continues at my advert-free, safe, fast-loading, WordPress blog, here.