Not far from the Museum Island is the famous Alexanderplatz, and around here there are many restaurants and food outlets catering to locals and tourists alike – but these look mostly like tourist traps waiting for their willing prey. Walk a bit further to the North and you will come across a nice neighbourhood with lots of shops, cafes, boutique hotels and restaurants. One highly recommended restautant here is Prince – an Asian Fusion restaurant on Rosa-Luxemburg Street.
Usually any restaurant with "fusion" pretensions raise a lot of alarm bells, but Prince promises to be different. The interior of the restaurant is beautiful – a lot of effort has gone into the design. The menu is a selection of Pan-Asian dishes – including Pipa Duck, Lemongrass Chicken and even Sate Ayam. The chef obviously has been all over Asia.
We settled on an appetizer, a soup and a couple of mains. The appatizer of Asian Summer Roll was filled with fresh and crunchy vgetables – served with a nice dip.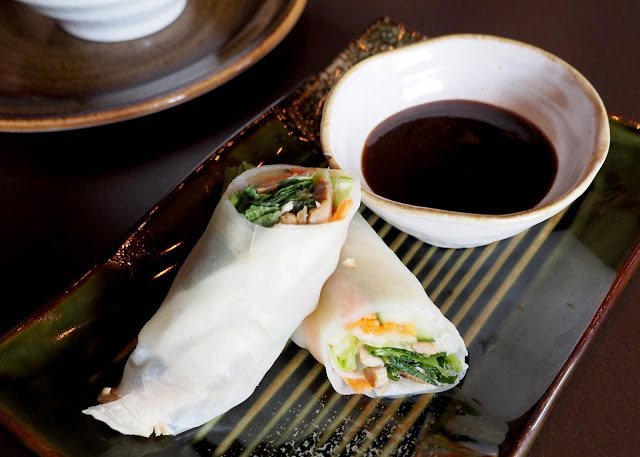 The Hot and Sour Soup was quite close to the original version – it certainly looked beautiful.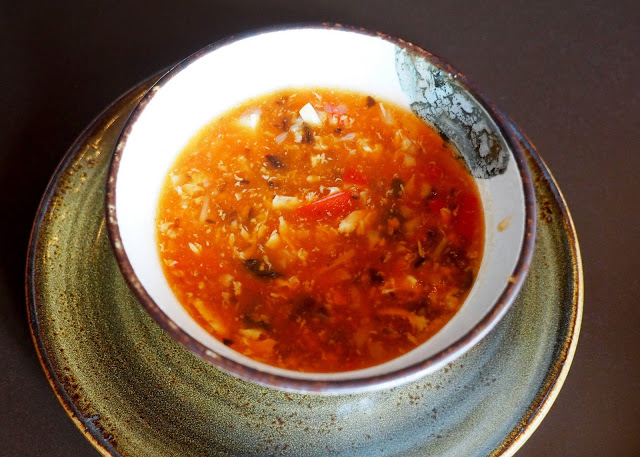 The Pork Belly with Rice was as it should be – a generous serving of Siew Yuk with some stirfried broccoli. The pork belly was tender with crispy skin – and the savoury sauce gave it some extra umami kick.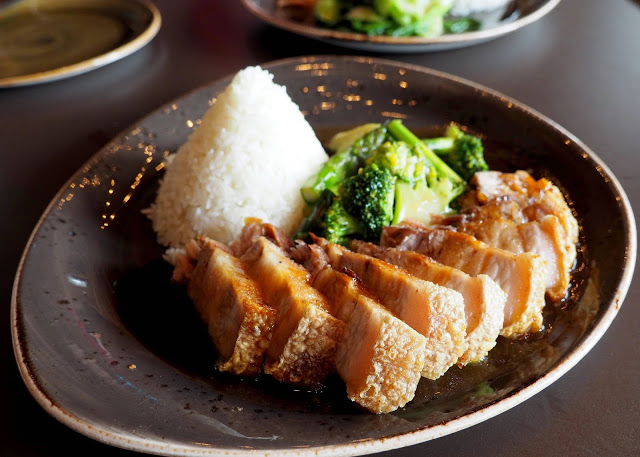 The Sate Ayam was actually grilled chicken served on a bed of peanut sauce. It was tasty – but definitely not like the chicken satays back home.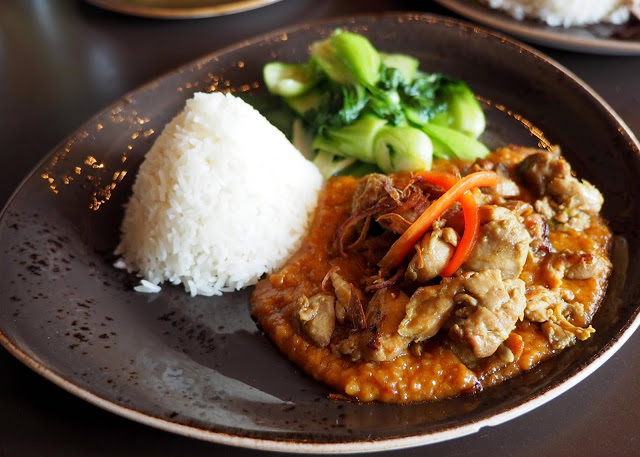 The food at Prince is well presented, tasty and reasonably priced. The decor is beautiful. The only thing that lets it down is the rather lukewarm service. Definitely recommended if you are in the neighbourhood.
Visit CW's Food & Travel for more on CW's travel and culinary adventures
Source:
http://cwfoodtravel.blogspot.com/2017/02/berlin-2016-prince-restaurant.html