The Trump missile attack on Syria has already divided the world and showed who on whose side will be in the approaching war.
Britain was the first country to support Trump's actions.
Behind her, Trump Israel enthusiastically supported. Since he was the initiator of the attack on Syria.
Australia, Turkey, Japan, Italy, Germany and Saudi Arabia, expressed their praise to Trump.
Donald Tusk – President of the European Parliament, and Jean-Claude Juncker – President of the European Parliament, also supported the blows.
France, Italy and Germany also cautiously supported the missile attack.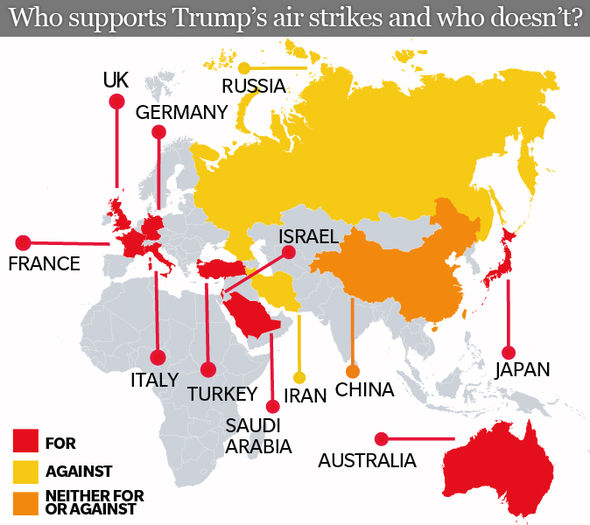 China is still fairly neutral. And it is unlikely that Russia will side with the forthcoming Great Conflict.
And only Iran can be considered a true faithful ally of Russia and a devoted friend. Iran immediately condemned Trump's actions and made it clear which side he would take in the event of a development.
Looking at the above, we can see the alignment of forces in the impending WW3.
http://www.express.co.uk/news/world/789197/Syria-missile-strikes-Trump-supporters-Assad