Original article on OddityCentral.com – a blog on oddities and wacky news http://www.odditycentral.com/
Taiwan recently banned euthanizing abandoned animals in shelters, a law believed to have been prompted by the shocking suicide of a young veterinarian, in May 2016. 31-year-old Chien Chih-cheng injected herself with euthanasia drugs, after becoming extremely disturbed by the large number of animals she had to put down.
Chien Chih-cheng was the director of of an animal shelter in Taoyuan's Sinwu District. She had chosen to work at the shelter because of her love for animals, and her colleagues remember that she "often worked overtime, rarely took a proper lunch break, and sacrificed her holidays to give the dogs more attention and make their lives better." After graduating from one of Taiwan's top university with the highest score in a civil service examination, Chien could have opted for a number of desk jobs, but she chose to dedicate her life to helping abandoned animals and getting them adopted by new families. But her job also required her to euthanize the animals that didn't get adopted after a certain period of time, and this took a heavy toll on the young animal lover, especially after animal rights activists accused her of killing hundreds of abandoned dogs.
"Some animal welfare activists have unleashed relentless attacks on the Sinwu shelter and Chien was a target of those attacks," Taoyuan City Councilor Wang Hao-yu wrote on Facebook last year. "She was even described as a 'butcher.' For a young woman who chose to work at the shelter because of her love for animals and whose duties involved euthanizing stray animals every day, those abuses were like stabs to the heart."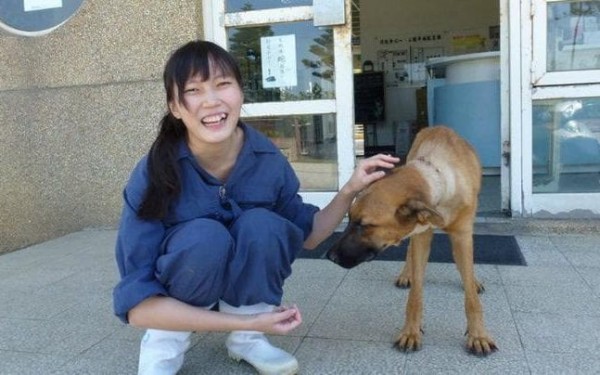 Source:
http://www.odditycentral.com/animals/the-tragic-story-of-a-taiwanese-vet-who-euthanized-herself-after-having-to-put-down-too-many-dogs.html