Original article on OddityCentral.com – a blog on oddities and wacky news http://www.odditycentral.com/
Bikini Beans Espresso is a coffee shop chain with branches in Arizona and Washington where patrons can have their favorite coffee prepared and served by beautiful women wearing bikinis, g-strings or just three strategically-placed stickers.
Thanks to its attractive dress code, Bikini Beans Espresso has become hugely popular, especially among its male clientele. Apparently, a simple visit to one of these coffee shops has a way of brightening up a man's day, and it's definitely not just the coffee. But despite encouraging sales, impressive 5-star ratings on Yelp and thousands of followers on social media, Bikini Beans Espresso has its fare share of critics, most of which claim that the mandatory dress code of the staff is degrading for women.
That's definitely not how the owners of Bikini Beans Espresso shops see it, though. They claim that the girl's skimpy "uniforms" actually empower women, helping them feel comfortable in their own skin.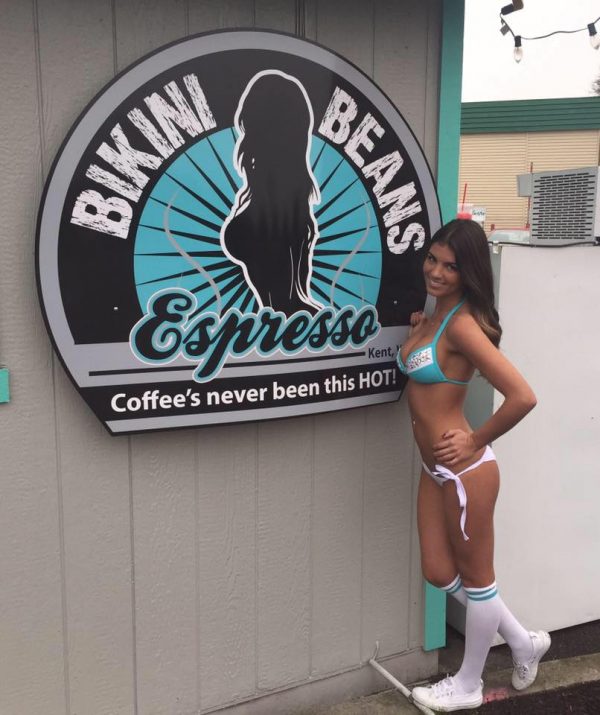 Source:
http://www.odditycentral.com/news/coffee-shops-with-bikini-clad-staff-spark-controversy.html