I went to the countryside at night to film a beautiful moon set over the fields and test a new lens I bought for my Sony a7s camera. After a few videos and photos, I started recording the moonset, when an amazing glowing light fell to the ground.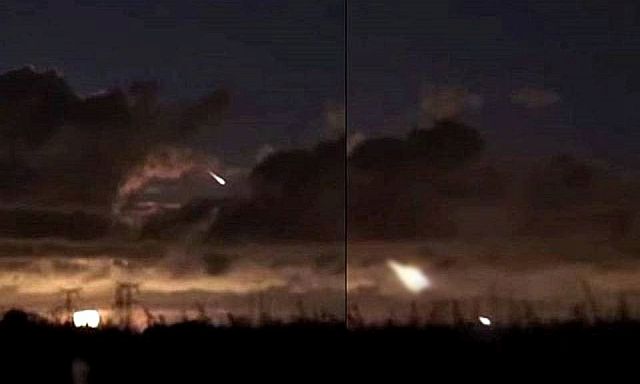 It looked really big but not that far from my location. The object was glowing like a meteor, or a burning object. It probably crashed in the huge lands in front of me. The object literally came out of nowhere, just like a meteor / meteorite would do. It was also totally silent.
One thing about this object is really intriguing: it actually reached the ground (at least, the horizon). This one looked really close to me.
As the object probably crashed in a field I spent more than 30 minutes searching the object in the huge lands around me, exploring the area with my car but I didn't see anything.
Although it might have been a meteorite I 'm still not sure about it's origin, according to the witness who filmed the burning object in his countryside, Normandy, France on February 2, 2017.
Thanks http://ufosightingshotspot.blogspot.com/
Check out more contributions by Jeffery Pritchett ranging from UFO to Bigfoot to Paranormal to Prophecy
~~~~~
Most people who use social media have figured out that Facebook and Google are in cahoots with the government. For those who are well aware of the issues, it's high time you switched over to Seen.life. It is a website that is similar to Facebook but without all the censorship.
Firearm friendly, you may buy sell or trade anything allowed by site TOS rules.