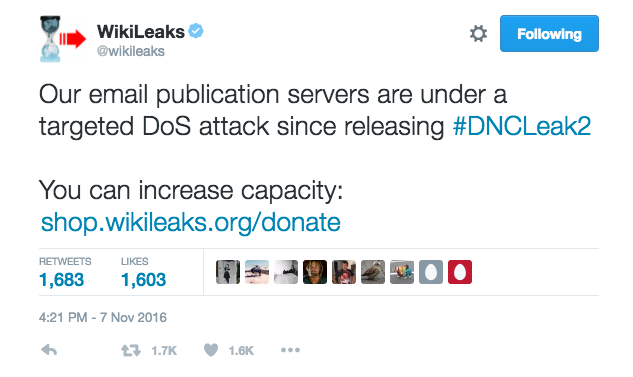 By Caleb Stephen, Editor in Chief
(CALEBREPORT.COM) — After Wikileaks released DNC Leak #2, showing the collusion between the mainstream media (specifically CNN) and the DNC, the anti-secrecy organization has fallen victim to a targeted DDoS attack in the early hours of Monday.
The popular social networking platform, Twitter, is also apparently experiencing downtime according to the website downforeveryoneorjustme.com (I actually experienced difficulty accessing my own personal Twitter profile a number of times). At this stage, the attacks are reportedly coming from within the United States.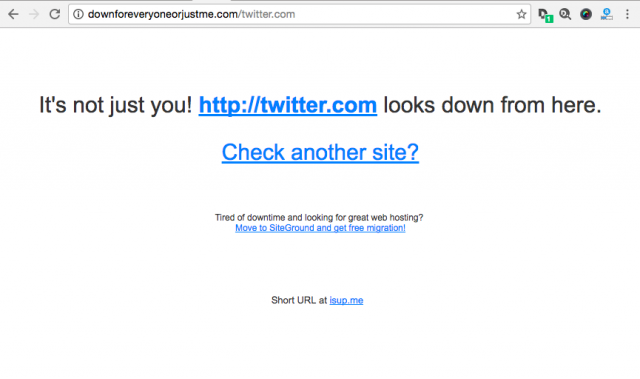 Earlier, Wikileaks also reported their official website wikileaks.org was down for a brief period of time and called the occurrence 'rare.'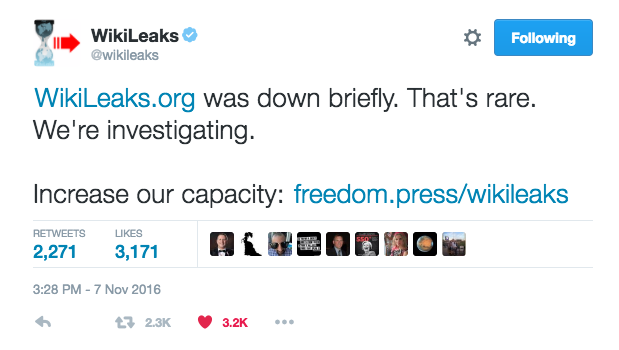 Twitter is Trump's number one source for blowing his Trumpet so to speak and the bulletin for Wikileaks' latest dumps and news updates. I don't believe this is a co-incidence given it's only two days away from the election.
Don't be surprised if the Dems and U.S Govt blame Russia for pulling this latest prank.
Stay tuned for more…