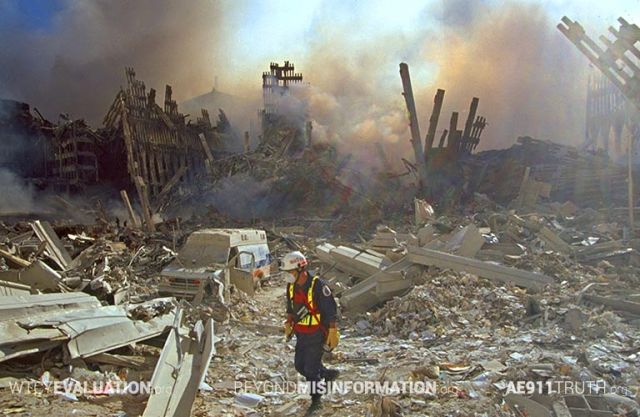 #WorldTradeCenter – explosions described by the people who were there #TwinTowers #Building7.
"I saw this huge explosion" – #TheDonald. "All these explosions" – Graeme MacQueen.
"I thought it was exploding actually. Everybody I think at that point still thought these things were blown up" – John Coyle, Fire Marshall, FDNY. "They had bombs that exploded almost simultaneously" – #AskTrump.
A rich vein of City records from Sept. 11, including more than 12,000 pages of oral histories ("corroborate demolitions") rendered in the voices of 503 firefighters, paramedics, and emergency medical technicians, were made public on Aug.12 – The New York Times has published all of them – the "Health Effects of 9/11″.
A list of over "100 + reported explosions" (@ 30.45 minutes) by firefighters – Massimo Mazzucco.
9/11 Suspects: Christine Todd Whitman
9/11 Suspects: Phillip Zelikow
9/11 Suspects: The Dancing Israelis
"Sir, the plane is 50 miles out" – #WilliamVealeLaw
The Truth About 9/11 - The Third Tower. Solving the Collapse of World Trade Center 7 – that fire could not and did not cause the building's collapse. "Truth is Where Our Healing Lies".