by David Trayner
Daily Star
Hitler's Nazi regime created a mind-bending arsenal of super-advanced but unbelievably bizarre "Wunderwaffe" – or "miracle weapons" – in the death throws of World War 2.
The Luftwaffe were building increasingly wacky aircraft – some shaped like discs or with circular wings.
A US Air Force probe concluded these experimental flying machines may be to blame for UFO sightings.
UFO hunters go further – and insist they still lie hidden in an underground base at the South Pole.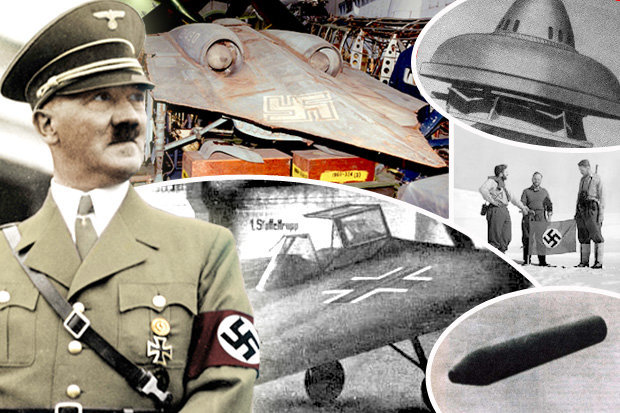 WUNDERWAFFE: Adolf Hitler and a selection of some of the so-called Nazi UFOs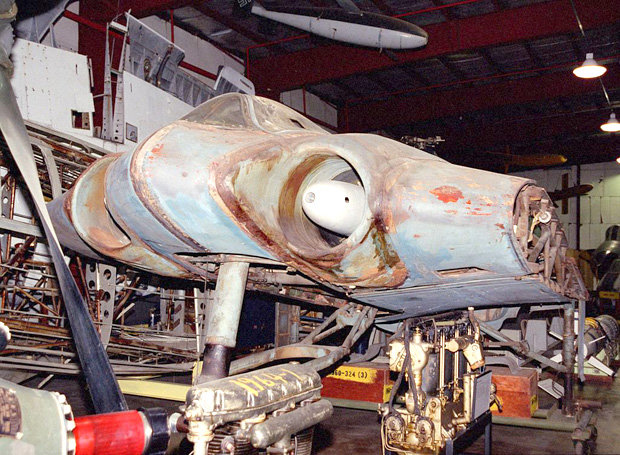 FLYING WING: The front section of the Horten Ho 229
This all may sound ridiculously far fetched – until you see the fantastic aircraft Nazi Germany really was making towards the end of the war.
In a fit of terrifying creativity, Nazi scientists created the world's first cruise missile, the first long-range ballistic missile, the first artificial object to reach space, one of the first military helicopters, a space shuttle – and started developing nuclear weapons.
Read more »
Every Day is Earth Day
Source:
http://www.riseearth.com/2016/04/nazi-ufos-revealed-hitler-had-flying.html