(N.Morgan) The New York Post recently ran an article about how Huma Abedin is working hard to save her crumbling marriage to the notorious sexter, Anthony Weiner.
According to sources close to Hillary and Huma: "Huma has been working hard on her relationship with Anthony," said a source close to the Abedin family. "He has been spending 80 to 90 percent of his time at the [Irving Place apartment] they share . . . If there is a disagreement, he goes to his mother's apartment in Brooklyn.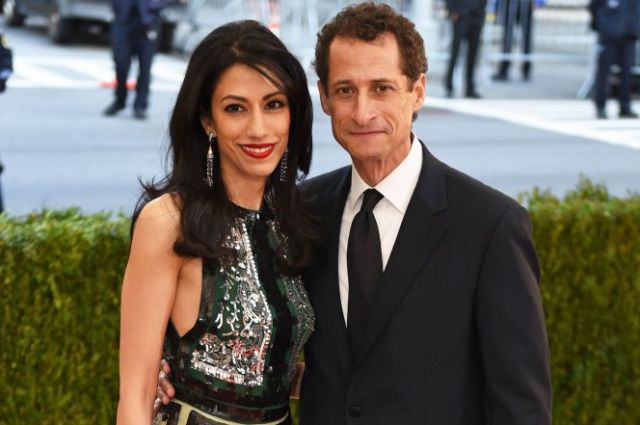 Many are boggled as to why Huma would ever consider giving her serial sexter husband another chance?
The answer could be very simple, if they remain married neither would be under legal obligation to testify against the other.
The video below gives more details about how this scheme by this dysfunctional duo would play out in the court of law.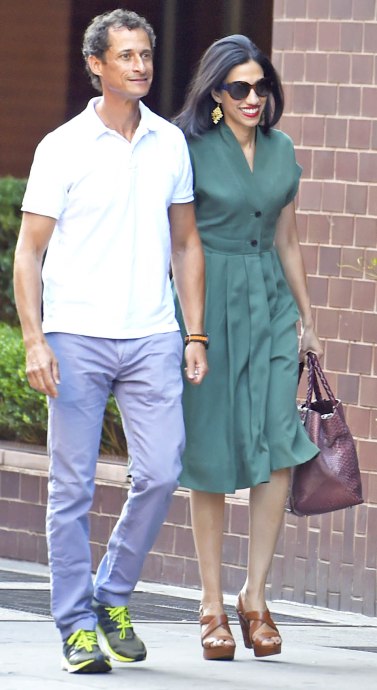 References:
https://www.youtube.com/channel/UCY-UU3bN4FkMILC-CMd8N5w
http://nypost.com/2017/03/25/huma-abedin-is-giving-marriage-with-anthony-weiner-another-try/
http://www.dailymail.co.uk/news/article-4332468/Anthony-Weiner-seen-crutches-Manhattan.html?ito=social-twitter_dailymailus