Two US F-15 jets have been scrambled to intercept an unresponsive plane that violated restricted airspace over President Trump's Mar-a-Lago resort in Florida. A sonic boom prompted a scare among locals who dialed 911 in panic, the air defense command said.
"The intent of military intercepts is to have the identified aircraft re-establish communications with local FAA air traffic controllers and instruct the pilot to follow air traffic controllers' instructions to land safely for follow-on action," the North American Aerospace Defense Command (NORAD) said in a statement on Friday.
The incident took place at about 7pm ET when the two F-15s successfully re-established communication with the aircraft.
The jets raced from their base in Homestead, Florida, at supersonic speeds, creating a loud noise that alarmed local residents, the statement added.
"The intercept required the Air Force F-15s from Homestead Air National Guard Base to travel at supersonic speeds, a sound noticed by area residents, to get to the general aviation aircraft where they were able to establish communications," the statement continued.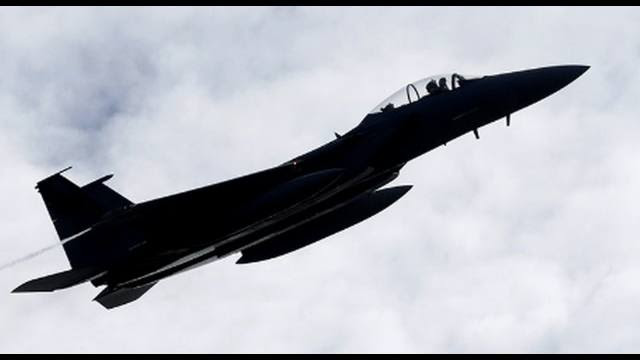 https://www.rt.com/usa/377821-florida…
My Other Youtube Channel- https://www.youtube.com/Dahboo777
https://www.facebook.com/TheUndergrou…