Authoress of the "Pope's" Stations of the Cross Meditations Was a Participant of the "Illumniati" – Meeting of 2015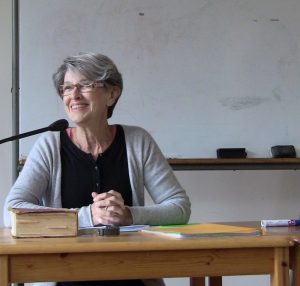 This year's Good Friday meditations at the Pope's Stations of the Cross, which traditionally take place at the Coliseum in Rome, are by the French theologian Anne-Marie Pelletier. The well-known alumna of the Institut Européen des Sciences des Religions (IESR) in Paris is not an unknown person.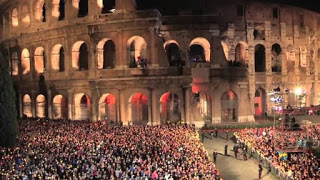 Via Crucis at Colosseum. The meditations for 2017 come from
Anne-Marie Pelletier
Ratzinger Prize Winner 2014
A larger circle was announced in 2014, when the Joseph Ratzinger Prize was awarded. The prize has been awarded since 2011 by the Vatican Foundation Joseph Ratzinger – Benedict XVI. "For special scientific-theological services in the context of contemporary discourse." The foundation was established in 2010 by Pope Benedict XVI. In the first two years, Benedict XVI personally awarded the prize. He also renounced his participation. According to the foundation, the prize is awarded by a board of trustees, but "in consultation" with Benedict.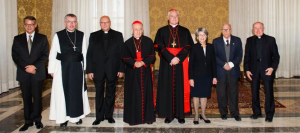 Anne-Marie Pelletier was the first woman to receive the Ratzinger Prize. She was particularly honored for her studies on "Woman in Christianity". Cardinal Müller, who presented the award in 2014, spoke of an "outstanding figure of today's French Catholicism." In addition to the IESR, Pelletier also teaches at other academic institutions, including the Jewish Institute Universitaire Elie Wiesel. She is a member of the French Association for Bible Studies (ACFEB) and a member of the Institut Lustiger.
If you enjoy the TradCatKnight blogs, please recommend above as a contributor!
Read more at article link above.