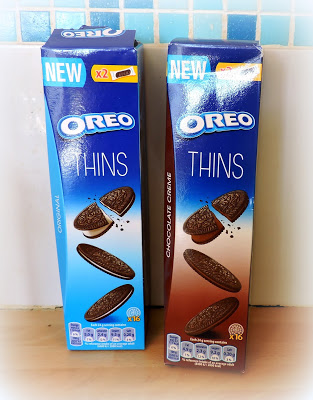 Have you tried the New Oreo Thins? Oreos have always been one of my favourite cookies. I like the traditional black and whites . . . that crisp chocolate cookie, that almost mint flavoured cream filling. With a glass of milk, you almost can't get any better than that. Very moreish!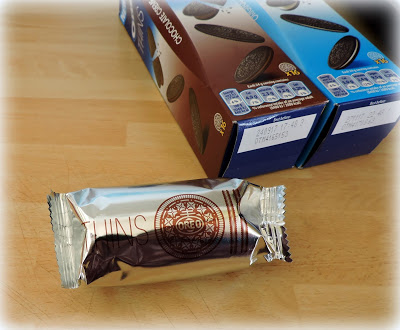 And I don't think I am alone in feeling that way either. We love Oreos. They come in a variety of flavours now, and recently they have come out with Oreo Thins, which is like Oreo Cookie's thinner sister. They come in two varieties so far . . . the traditional ones and the chocolate filled ones.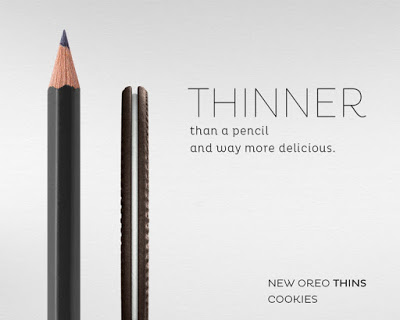 I was sent a couple boxes to try, but in all truth I had already tried them. (A bit of honesty here!) I loved them. If there is any problem with them at all it would be that you might want to eat twice as many of them . . . you know, like potato chips . . . you can't eat just one, right?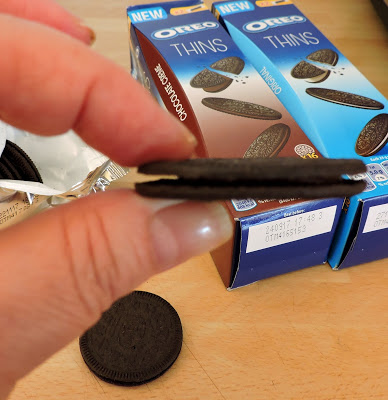 Same delicious flavours. Same crisp cookie. Same tasty filling . . . fewer calories . . . who are they trying to kid??? They come two packs to a box and lets face it . . . you open one of the packs and before you know it, its gone. If I was a super-hero, one of my super-hero powers would not be self-control.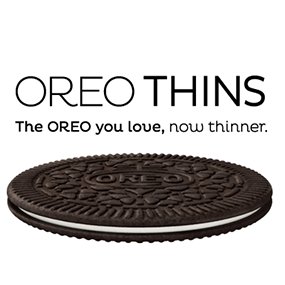 Available at most grocery shops in the cookie/biscuit aisle. Dare I say . . . M-O-R-E-I-S-H !!!
Note – although I was sent these cookies free of charge for the purpose of reviewing them, I was not required to write a positive review. They quite simply have always been my favourite cookie. They still are. Any and all opinions are completely my own.
Debunking the myths of English Cookery, one recipe at a time.
The English Kitchen
http://theenglishkitchen.blogspot.com/
Source:
http://theenglishkitchen.blogspot.com/2017/04/oreo-thins.html