The Madhya Pradesh Goblin: One for Josh Gates – Destination Truth.
By Paul Dale Roberts, HPI's Esoteric Detective
Halo Paranormal Investigations – HPI International.
http://www.cryptic916.com/
https://www.facebook.com/#!/groups/HPIinternational/
IMDB: http://www.imdb.com/name/nm5598153/
Sacramento Haunted Paranormal Hotline: (916) 203-7503 – 4 Advice & Investigations
Email: [email protected]
A BLAST FROM THE PAST!
Janine Fisher Meyer Anderson
Sacramento Camellia Queen
Deanna Jaxine Stinson's Grandmother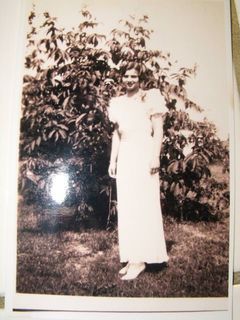 Okay, Josh Gates of Destination Truth, here is one for you to check out! Haaroon who now resides in Los Angeles called me and told me about the mysterious animal that was attacking the people in Madhya Pradesh, India. Haaroon claims to have actually seen the beast with his own eyes. Haaroon says that he was visiting his family in Madhya Pradesh and saw with his own eyes a creature jumping from roof-to-roof. I asked Haaroon to describe the beast and this is what he said in his own words.
Haaroon: "The beast looked to be gray, hunched over. You know people with braided hair on sunny islands by Florida, this is the kind of hair it had." Paul: "You mean dreadlocks?" Haaroon: "Yes, I think dreadlocks. This monster have dreadlocks, bright red dreadlocks and shiny bright green eyes." Paul: "What was this creature doing, when you saw it?" Haaroon: "It leap from one rooftop to another, at one point of time, it looked at me, it kind of snarled. It has big teeth, pointy teeth." Paul: "What was the size?" Haaroon: "Size like big dog, maybe German shepherd. Run on 2 stubby legs, sometimes runs on 4 legs, all stubby legs." Paul: "Did it do anything else besides jumping from roof-to-roof?" Haaroon: "Sure, it zap in air!" Paul: "Huh? Zap in air, what do you mean?" Haaroon: "You know zap in air, it go away, it gone. If close eyes for one second, it gone." Paul: "Are you saying it vanished, it disappeared?" Haaroon: "Yes, vanished." Paul: "Wow! Then it could be interdimensional." Haaroon: "I don't know this interdimensional." Paul: "No big deal, thinking out loud." Paul: "Did this creature attack you?" Haaroon: "No." End of interview by phone.
There are many recent reports coming out of Madhya Pradesh of a mysterious beast that has been attacking people. I do not know if there are any other descriptions of this beast, but according to Haaroon, he saw the creature first hand and his description of the beast is very frightening.
Is it possible that The Madhya Pradesh Goblin is a close cousin to Spring Heeled Jack? Spring Heeled Jack was committing his roof-to-roof leaps during the Victorian era. He was known to jump extraordinary high. The first sighting occurred in 1837. Spring Heeled Jack was mostly seen in England. Some theorize that Spring Heeled Jack was an interdimensional creature or even an alien of some sort. This creature wore an oilskin garment, helmet and black cloak. If Spring Heeled Jack is an alien, then perhaps he was stranded here on Earth. During this brief stay while stranded, his appearance terrified the citizens of London, Sheffield and Liverpool. Some witnesses claimed his could breathe out blue and white flames and looked to be the 'devil'.
Hmmm…So, perhaps The Madhya Pradesh Goblin is a different variety of Spring Heeled Jack. Sort of like the variety of humans we have on this world. Eskimos do not look like the people of China, nor do Chinese look Mayan. If a Mayan was seen on planet Mars by Martians, they would describe the Mayan as being different from a variety of human from Sweden.
It will be interesting to see how long the sightings in Madhya Pradesh last. When there are a multitude of witnesses seeing this monster, there must be some kind of substance of truth to this story.
Now onto other things. Let's check out on the HPI News and Reports!
Follow-up to the 9/11/09 DeGregorio Investigation:
After we left the investigation, some invisible force started rubbing on Cara DeGregorio's back. Cara asked the entity to stop and it did. The psychics of the group picked up on the name Eduardo and recently Cara found some old mail that had the name Ed Bernard on it. Ed Bernard was a former occupant to the house that Cara lives in and I can only wonder if Ed Bernard is deceased?
Some Ghostly History of the Truckee Hotel:
The Truckee Hotel caught on fire 4 times and many souls were lost in the 1909 fire. People who stay at the hotel experience showers turning off and on by themselves. A ghost named Jeremiah rocks in a chair in one of the rooms. A kidnapped girl's ghost is seen on the 4th floor and she sometimes stands near a heater in one of the rooms. Of course the Donner Party was stranded on a snowy mountain near Truckee.
Katie Shaffer from Truckee says:
Visitors to Truckee can experience a spooky Halloween by booking a room at the River Street Inn or the Truckee Hotel in hopes of catching a ghostly glimpse or hearing a creaking floorboard created by former Truckee residents known to have occupied these historic buildings long ago. Locals tell tales of the spirit of a man who met his fate in the early 1900s when he broke his neck trying to escape a hotel fire at the Truckee Hotel. Housekeepers have recounted seeing an impression of a body on newly made beds and guests have reported strange noises in the night. The River Street Inn is known to harbor a female prankster who lurks in the stairwell. Beyond these spooky lodging facilities, visitors can ask the sales clerks at Dylan's Delights about strange shadows in the basement of the store which is open to the public, or indulge in a glass of wine at Trio Wine Bar located in the Krueger-White
house, while being on the look out for a persistent ghost who likes to shut doors and move furniture after hours. Other Halloween festivities include a pumpkin carving contest, sponsored by the Truckee Downtown Merchants Association. For more info on Truckee, visit www.Truckee.com
Lady Luck – Exceptional Card Shark
Deanna Jaxine Stinson's Relative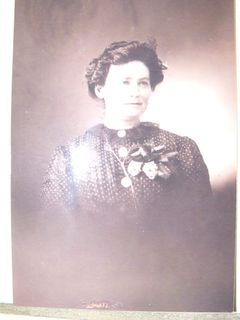 PROMOTING THE HALLOWEEN BALL!
September 12, 2009, Saturday: Shannon 'Ms. Macabre' McCabe, Paul Dale Roberts aka the Demon Warrior brought along Carol Gillis – Vampire; Chantal Apodoca aka Lady Luminous, Julie Lemos and a few others to Girls Night Out in Placerville to promote the HPI 2009 Halloween Vampire Ball and Witchapalooza at Cal-Expo. It was a blast meeting a zillion new people on the streets of Placerville and met a good connection with April Hughes, MBS Productions that is throwing the Amador Mind-Body-Spirit Fair on October 31st to November 1st at the Evalynn Bishop Hall in Ione, California. On a more Wiccan note, I met a lady that was promoting the Faun Fables, Lasher Keen, Black Bear – Nevada Theater in Nevada City on September 18, 2009 Friday. Chantal and I when leaving Girls Night Out event, unwinded at the Red Hawk Casino, another fun place. On Saturday nights, they have some of the top bands from the bay area playing there. To see pictures of Girls Night Out and Red Hawk Casino, click the link below:
http://s643.photobucket.com/albums/uu157/PaulDaleRoberts_2009/GirlsNight/
Premonition Dream of Haley Hallowell
Received a report from Ubois, Pennsylvania citizen Haley Hallowell. Haley recently had a vivid dream in which she is standing on the side of the road. She was looking to her left and then to her right. Out of nowhere, she saw a white car smash into a black car. Both cars blew up and then she woke up. The very next day, she received a call from her ex-boyfriend's family, that her ex-boyfriend died in a head-on collision the evening before. Her ex-boyfriend drives a white car. Haley would like to hear from other people that have experienced premonition type of dreams. Her email is: [email protected]
Paul Dale Roberts, HPI Esoteric Detective
aka The Demon Warrior
Halo Paranormal Investigations (HPI International)
http://www.cryptic916.com/
https://www.facebook.com/#!/groups/HPIinternational/
Pinterest Account:
https://www.pinterest.com/paulr2781/deanna-jaxine-stinson-aka-the-black-rose/
http://thehorrormoviesblog.com
Email: [email protected]
Paranormal Cellular Hotline: For Investigation or Advice: 916 203 7503