By: Voice of Reason
FOR MORE NEWS BY VOICE OF REASON CLICK HERE!
OBAMA'S 'FOREIGN POLICY" MAY AS WELL BE CALLED 'FOREIGN POLICY' BECAUSE WHAT HE IS DOING IS COMPLETELY 'FOREIGN' TO ANYONE THAT IS SANE & PAYING ATTENTION!
WITH IRAN, SOMETHING VERY BIG IS ABOUT TO HAPPEN!
SO MANY SAY THEY CAN EVEN FEEL IT IN THEIR BONES!
I HAVE PROVIDED JUST OVER 4,000 POSTS IN 3 YEARS….
THERE ARE ABOUT A HUNDRED LINKS IN EVERY POST PREPARING YOU…
THE TIME IS DRAWING NEAR!
No matter how many DIFFERENT authors from how many DIFFERENT sources write about FEMA Camps, and even with video of Obama explaining his plans for FEMA camps in HIS OWN WORDS, I never cease to be utterly amazed by the number of people who discount them as "Conspiracy Theory."
I suppose a person has to be AWARE of the ACTUAL state of our economy before they begin to get concerned about what happens to everyone when the biggest ponzi scheme in human history finally falls inward on itself. If a person has no idea anything is wrong, because we no longer have anything resembling honest journalism anymore, or if a person has no concept of history other than some foolish notion that our country was founded by HORRIBLE, EVIL, SLAVE OWNING, RICH WHITE PEOPLE who set the whole planet on the path of global destruction with their system capitalism and green house gases, then it makes sense how even the patently obvious could be missed by some. THE SUICIDE OF WESTERN CIVILIZATION and the END OF THE AMERICAN EMPIRE is happening all around us… yet everywhere you go, people can still be heard whistling Dixie all the live long day…
YOU KNOW THE COUNTRY HAS GONE COMPLETELY MAD WHEN VIRTUALLY NO ONE SEEMS PHASED EVEN THE SLIGHTEST BY A NUCLEAR ARMED IRAN CONTROLLING THE ONLY TWO ACCESS POINTS TO THE ENTIRE WORLD'S OIL SUPPLY?
TALK ABOUT INSANITY!!!!
Dave Hodges of the Common Sense Show writes:
A migration to underground hideouts began two years ago in earnest for members of the alphabet soup agency retirees. I knew one of these "refugees" personally and he pointed to 2015 as the time when he anticipated that all hell was going to break loose. I wrote an article about the defection of my FEMA contact, his family and like-minded individuals from FEMA and DHS, almost two years ago.
Pastor Lindsay Williams recently sent me an email regarding a survival tip for the difficult times ahead. Pastor Williams has been a guest on my show several times and I sent him back an email asking when he would like to come back on my show. He responded that he has stopped doing interviews. His message indicated it is almost time to stop talking and to start preparing for some very dark days.
HOW DO I KNOW?
SOME OF MY VERY BEST CONTACTS HAVE TOLD ME THAT IT IS TIME TO STOP WARNING PEOPLE, BECAUSE NOW IS TIME TO START HIDING FROM THE WRONG PEOPLE.
MY INITIAL REACTION WAS TO IGNORE THEM, BUT THERE ARE TOO MANY WELL-PLACED SOURCES NOT TO TAKE SERIOUSLY.
Jim Marrs Saw the Warning on the Wall Five Years Ago
In a December 9, 2012 interview on The Common Sense Show, Jim Marrs discussed how approximately 400-500 top level bankers have left their positions and have gone into seclusion. Marrs reminded my listening audience of how the elite have developed seed vaults which only they have access to. Marrs was clearly alluding to the fact that some very bad events are coming and the global elite are aware of it and are moving to meet the threat. I have firsthand knowledge of four ex-fed officials and their families who have relocated to safety enclaves when doing so was very disruptive to their respective family's lives. Increasingly, it is looking like some major event(s) is/are coming and persons with insider information are attempting to remove themselves from harm's way. Jim Marrs will be a guest for three hours (9pm-Midnight Central) on December 7, 2014 to discuss this and other issues.
Another media friend of mine, Paul Martin, of Revolution Radio, has been repeatedly telling me that several key contacts of his from the various alphabet soup agencies as well as the military have, or are, leaving the country in anticipation of what is coming. In the past two weeks, I have had a number of phone calls from media people who are telling me that their sources are repeating the same mantra, or they are just dropping off of the radar.
"Get ready for 2015″!
We Are In the Calm Before the Storm Period
The late summer and early fall were abuzz with the latest rumors about Ebola. Many of us in the independent media spent countless hours debunking this misinformation being put out by the CDC (e.g the existence of a previous vaccine, the fact that it is airborne, etc.). And just as soon as the Ebola stories peaked in October, somebody in the MSM flipped a switch and virtually all meaningful reporting disappeared from the news. Why?
The reason for Ebola's disappearance from the media is simple, it was Christmas shopping time. America has become a service economy. Most of the retail shopping for the year happens between Halloween and the end of the year. The financial success tied to Christmas shopping is based upon the fact that people must trust that it is safe to go out in public. If the public perceived that Ebola could be contracted by going out in public, the Christmas shopping season could be stopped in its tracks and globalist corporations would not be able to maximize profits. However, this all about to change.
What Was the Ebola Scare All About?
Many mistakenly believe that the Ebola scare has been mitigated and nothing could be further from the truth. Isn't it interesting that we never saw a toxicology report about the so-called victims of Ebola? When some of these victims somehow recovered against all odds, these people were kept away from the media. Why?
Many of us have privately concluded that we in the United States were not dealing with traditional Ebola. What we were dealing with in the United States was something designed to give the impression that we were on the verge of an Ebola pandemic in the United States. Why would the CDC go through such an elaborate charade? The answer is really quite simple, the appearance that the U.S. was on the verge of an Ebola pandemic gave rise to governmental preparations that would not raise an eyebrow from an unaware public. And what preparations am I talking about? I am talking about martial law preparations which could easily be morphed from a form medical martial law to politically motivated martial law related to not only a pandemic, but to an economic collapse. And believe me, if Ebola or some other dangerous pathogen makes its way into mainstream America, the economy will collapse because people will not be eating out, shopping, attending sporting events and concerts and the service economy as we know it will crumble in a matter of days.
Martial Law Preparations Arising Out of the Ebola Scare
By this point in the article, some are saying that "OK Dave, name some sources, something concrete that we can wrap our minds around". And these people are correct in demanding as much concrete information as possible. This is the point in the article where logic and common sense outweigh doubt and cognitive dissonance. Judge a man by his actions, not by his words. Forget everything you think you know and learned about the Ebola scare of this past summer and fall. Simply consider the actions and implications of the following events:
The United States has detailed procedures to deal with a pandemic outbreak and it carries the force of law. Under section 361 of the Public Health Service Act (42 U.S. Code § 264), the U.S. Secretary of Health and Human Services is authorized to take measures to prevent the entry and spread of communicable diseases from foreign countries into the United States and between states. The authority for carrying out these functions on a daily basis has been delegated to the Centers for Disease Control and Prevention (CDC). The CDC utilizes two basic strategies when trying to contain a public outbreak of something as deadly as Ebola and they are Isolation and Quarantine.
Paul Watson opened a lot of eyes with the following statement: " The source, an office clerk within the LADHS, said that during a policy meeting on the morning of June 18th last month, his supervisor announced that the Los Angeles County Dept. of Health Services had struck a deal with the government to open up "low cost housing" facilities for homeless people, otherwise known as "FEMA camps." The source said that his supervisor ordered staff not to use the term "FEMA camps." One look at who is behind this program should raise the eyebrows of every person. as it is being administered by the Department of Health Services.
"In an effort to respond to the high need for recuperative care services, Housing for Health will open a 38 bed recuperative care site in South LA this summer. The goal of recuperative care is to provide short-term housing with health oversight to homeless DHS patients who are recovering from anacute illness or injury or have conditions that would be exacerbated by living on the street or in shelters. The site was renovated to serve patients with mobility impairments and provides wheelchair accessible community space indoors and in an open-air courtyard. The site will be operated by LAMP Community, a non-profit agency with over 25 years of experience providing services to homeless individuals".
Can't talk about FEMA camps? Where there is smoke there is fire.
A memo from the Health and Human Services (HHS) as administered by the Center for Disease speaks about setting up isolation facilities.
Todd Starnes, FOX News contributor and talk show host, has interviewed unidentified sources including doctors, nurses and counselors who say that while working with the new illegal immigrants at the Lackland AFB in San Antonio, TX., and he found that these civilian employees are being threatened, by the East German Stasi contingent of the Department of Homeland Security, with prison if they report how bad the health conditions are and how much at risk the American public is being placed under.
Here is an excerpt from the Starnes report:
"We have so many kids coming in that there was no way to control all of the sickness – all this stuff coming into the country," she (an unidentified nurse) said. "We were very concerned at one point about strep going around the base."
Both the counselor and the nurse said their superiors tried to cover up the extent of the illnesses.
"When they found out the kids had scabies, the charge nurse was adamant – 'Don't mention that. Don't say scabies,'" the nurse recounted. "But everybody knew they had scabies. Some of the workers were very concerned about touching things and picking things up. They asked if they should be concerned, but they were told don't worry about it."
The Starnes report issued an ominous warning:
"My sources say Americans should be very concerned about the secrecy of the government camps".
At about the same time, Infowars reported the same kind of observations in Houston, Texas and later in Phoenix, AZ.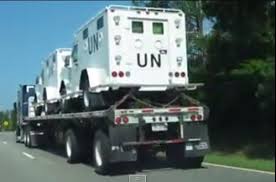 Sightings of these vehicles have been widely reported beginning last Spring. And this has led some to suspect that an occupation force is being mobilized.
Since late May of 2014, the country has been besieged with reports, pictures and videos of UN vehicles in our country. FOX 5, San Diego, ran a report on Sunday morning, July 6th, in the early morning hours, which detailed sightings of UN vehicles being transported north of San Diego on Interstate 15 headed towards Riverside. The story said that the vehicles were manufactured in the United States and were being transported for shipment overseas. Really? Does this explain why these vehicles are being transported in SEVERAL southern states? Does the manufacturer have a automotive plant in Georgia, California, Texas, etc? Why didn't we see these reports in Detroit?
The FOX 5 website contains neither a video or a written report of the story. I suspect the story was a trial balloon used to gauge the believability and response to the story without leaving behind much in the way of evidence.
In every case, the vehicles are being transported and not being individually driven. This clearly suggests the pre-positioning of military assets for future use. The UN is preparing to seize American guns and have hired personnel to do so.
The references for this first part of this invasion and the second part as well can be found here and here.
In October of 2014, I discovered evidence of Human Health Services medical quarantine camps. However, none of these camps had any medical personnel, medical organizations or any evidence of treatment facilities.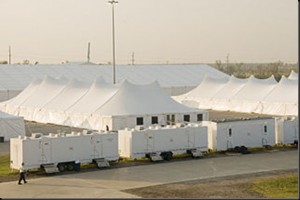 During the "Ebola crisis" we learned that in the event of a pandemic, the Secretary of Human Health Services (HHS) would assume operational control of Federal emergency public health and medical response. In the event of a pandemic outbreak the HHS will order the quarantining of Ebola sufferers and the transport of the same to detainment camps. The mass transport of Ebola victims to quarantine camps is referred to as "ambulance services", and it is a euphemism for transporting sick people to a death camp.
I have found evidence supporting these claims in a federal document entitled Emergency Support Function #8 (ESF #8) – Public Health and Medical Services Annex.
This document can be accessed by Googling "ESF #8″ and you will arrive at the following listing and a PDF will appear.
[PDF]Emergency Support Function #8 – Public Health and Medical
www.fema.gov/…/emergency_s…
Federal Emergency Management Agency
Medical Services include responding to medical needs associated with mental health, ….. assistance are executed by ESF #8 in coordination with DHS/FEMA. … primarily for communications, aircraft, and the establishment of base camps.
ESF #8 established the national ambulance contract, which is designed to provide support for evacuating seriously ill or injured patients.
HHS will enlist the VA and Department of Defense assets (e.g. the military) in support of providing "transportation assets, operating and staffing NDMS Federal Coordination Centers, and processing and tracking patient movements from collection points to their final destination reception facilities" (emphasis added).
According to the ESF #8 document, the DOD is the only recognized Federal partner responsible for regulating and tracking patients transported on DOD assets to appropriate treatment facilities (i.e., NDMS hospitals). However, other agencies "may assist with isolation and quarantine measures and with point of distribution operations (mass prophylaxis and vaccination)".
The ESF #8 document leads to some disturbing revelations.
Look at the participating partners in the "hospital" detainment centers in the EFS #8 document.
Department of Agriculture
Department of Commerce
Department of Defense
Department of Energy
Department of Homeland Security
Department of the Interior
Department of Justice
Department of Labor
Department of State
Department of Transportation
Department of Veterans Affairs
Environmental Protection Agency
General Services Administration
U.S. Agency for International Development
U.S. Postal Service
American Red Cross
No Healthcare Personnel at the HHS/FEMA Detention Camps
In the above list of Ebola detainment centers, I don't see the CDC or the National Institute of Health listed. Nor do I see any legitimate medical organizations. I don't even see the presence of any "volunteer" medical organizations such as Doctors Without Borders. Does anyone else find it disturbing that the transport of very sick people will be conducted and the end point is devoid of any medical treatment organizations and/or facilities?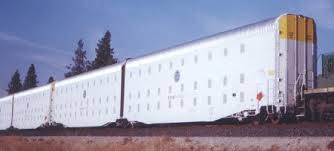 There is not one shred of evidence that these camps are intended to treat or even make comfortable people who will contract Ebola or be exposed to Ebola. The most disturbing thing is that these camps will be death camps for relatively healthy people. If you are a person who is unlucky enough to be discovered to have asthma or merely be temporarily suffering from congestion in one's lungs from allergies or a simple cold, you could find yourself on one of the Federally approved ambulance services (bus, train, plane) and headed to your final destination. If you doubt this claim, Google Executive Order 13295.
ANY MEDICAL DETENTION CAMP THAT DOES NOT HAVE MEDICAL ORGANIZATIONS IS A CONCENTRATION CAMP BY ANY OTHER NAME! THE PRE-POSITIONING OF THESE ASSETS FOR USE IN 2015 WAS THE INTENTION OF THE EBOLA SCARE.
Conclusion
This article listed a small representation of the pre-positioning of assets during the Ebola crisis. The pre-positioning of martial law assets and concentration camps went largely unnoticed, because most of these developments seemed like reasonable precautions one would find in the midst of an outbreak. Ebola may have "temporarily" disappeared, but the martial law and mass detention plans have not.
In January, the Ebola vaccines will be ready with the first trial centers set up in Knoxville, TN. Bill Gates did not invest over a half a billion dollars in Ebola vaccines for Ebola to not come back which it will after the Christmas shopping season. The insiders are saying that Ebola, or something as deadly as Ebola, will resurface between mid-January and April. And as you have seen, the flimsiest excuses for detainment and incarceration for Americans have been set into place. We will see mandatory vaccination and medical martial law in 2015.
There is yet another challenge coming our way after the first of the year and that has to do with the world's arms race and World War III preparations as the new cold war is moving towards a hot war. As many of us noted last summer, we were witnessing the emergency infrastructure shift from peacetime to martial law.
Remember the consistent scenario which has been revealed on this site: Medical Martial law followed by military martial law which will culminate in World War III. We are in the quiet time. When the clock strikes midnight on January 1, 2015, we will begin another countdown, the countdown to Armageddon.
THE COMMON SENSE SHOW HAS A NEW LISTENING HOME!

LISTEN SUNDAY NIGHTS FROM 9PM-MIDNIGHT (CENTRAL)
LISTENING INFORMATION
The easiest way to listen is to click the following icon located in the upper right hand part of the website http://www.thecommonsenseshow.com
Listen live on Web Stream http://64.27.20.5:1334/listen.pls
Read the article at the Common Sense Show here:
QUESTION: If people don't think there is a connection between the following news stories… will someone PLEASE explain to me HOW they can write all of it off as sheer coincidence? There is TROUBLE is on the horizon! ARE YOU PREPARED?
NONE OF THAT BOTHERS YOU????
WHAT ABOUT THE FOLLOWING? THIS LOOK "NORMAL?"
[Audio/Video below cannot be seen in Newsletter - have to go to Blog]
In the times we live in, government is increasing by the day along with the national debt and the public's disapproval of the government. Separate these things may be more or less benign, but together, they create quite the volatile predicament.
On one hand, you have the government wishing to remain in control as they creep ever closer to an outright tyranny. On the other you have an American people who wish to remain free and are willing to fight to ensure the survival of our forefather's vision.
SEE ALSO: Doctors Being Sent To FEMA Camp Training Seminars
Sadly however, it seems that as the sheep have been lying dormant, the government is well on its way to beating American's to the punch when it comes down to a civil uprising. In an effort to squash any and all opposition, the government has created mock American towns that they have trained in, and run simulations regarding such an instance.
Allowing for the government to swoop in and dominate through force before a movement would even have the time to snowball into something bigger, it appears, the future has long been in the sights of the American government.
According to a video that listed the aforementioned town, it also references the numerous bankers who miraculously just committed suicide around the same time and speculated that the government silenced, what could have been, potential whistleblowers regarding a catastrophic economic collapse.
SEE ALSO: Marine Corps "Urban Training Center" EXPOSED In U.S. Town
Along with these bankers, the video notes that over 40 Senators and Representatives took an early, and unexpected, retirement as if they were getting out before it was too late. It eventually asks, "What do these Congress men and women know that WE don't know?"
What do you guys think – could the government be preparing for a civil uprising, or is this just more conspiracy nonsense? Feel free to watch the entire video and leave us your thoughts on the matter below.
Read the article here at Mr. Conservative!
For those that don't remember, the formation of the Council of Governors was s big deal when the REALITY of FEMA CAMPS became a little TOO REAL for those who previously referred to people like me as a "Conspiracy Theorist." For the record, at common law the crime of conspiracy took place when there was an agreement between two or more persons to commit a crime at some time in the future.
Join my Twitter feed | Like my Facebook page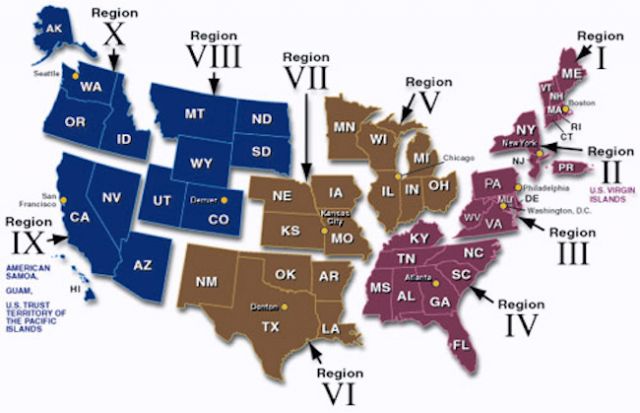 Today, most jurisdictions require an additional element to be officially charged with Conspiracy. Most require that at least one overt act be undertaken in furtherance of that agreement, to constitute an offense. So, locking up Americans indefinitely BEFORE they have committed a crime, simply because someone with a God complex has a "hunch" they 'might' commit a crime at some point in the future is CERTAINLY an illegal act.
NEWS FLASH: If more than one person is in on that plan, then there is an agreement. Furthermore, the setting up of camps to illegally detain Americans is absolutely an overt act in furtherance of such a plan. "Conspiracy Theory" or "Conspiracy FACT?" Sorry, I know how those pesky facts drive some of you CRAZY! Call me a conspiracy theorist all you want. I'd prefer you just call me "CORRECT" moving forward.
DON'T TAKE MY WORD FOR IT: HEAR OBAMA SAY HIS PLANS
[Audio/Video below cannot be seen in Newsletter - have to go to Blog]
Join my Twitter feed | Like my Facebook page
In my post titled: HAVE YOU HEARD OF THE FEMA COUNCIL OF GOVERNORS, it says:
This was the only link I had saved I was able to dig up on the infamous FEMA Council of Governor's but the members of the counsel are dated as of 2011. Since word of FEMA camps and the terror that comes with them has spread, I CANNOT seem to locate any CURRENT information on the group. The closest I can offer is a copy of the actual Executive Order authorizing the counsel.
EXECUTIVE ORDER 13528, issued by President Barack Obama on January 11, 2010
Aside from the fact the U.S. government has close to 800 installations to lock up American citizens and where the provision for THAT might be in the Constitution… I wonder where this mysterious group derives its power from?
Carolina Journal wrote a great story recently about the various Council of Governments that were legislated into existence by the NCGA many years ago. These "councils" represent an additional layer of bureaucracy between NC citizen's and their liberty, and are unelected boards who are heavily involved in pushing the UN's Sustainable Development agenda. They focus on the areas of Land Use Planning, Water Jurisdiction, as well as Energy and Transportation within NC communities. Here is a link to the Carolina Journal article in case you missed it.
As if Council of Governments are not bad enough, President Obama signed an executive order on January 11th 2010 that created the Council of Governors, click here to read the order.
The Council of Governor's consists of 10 governors, and 8 federal appointees. The 10 Governor's represent the respective 10 FEMA regions within the country.
Council Members As of 2010-2011
Executive Director ?
Co-Chair James Douglas Vermont Republican FEMA Region I
Co-Chair Chris Gregoire Washington Democrat FEMA Region X
Member Luis Fortuño Puerto Rico NPP/Republican FEMA Region II
Member Robert McDonnell Virginia Republican FEMA Region III
Member Martin O'Malley Maryland Democrat FEMA Region III
Member Beverly Perdue North Carolina Democrat FEMA Region IV
Member Brad Henry Oklahoma Democrat FEMA Region VI
Member Jay Nixon Missouri Democrat FEMA Region VII
Member Michael Rounds South Dakota Republican FEMA Region VIII
Member Janice Brewer Arizona Republican FEMA Region IX
Secretary of Defense, Robert M. Gates Federal
Secretary of Homeland Security, Janet Napolitano Federal
Asst to the President for Homeland Security, John O. Brennan Federal
Asst to the President for Intergovernmental Affairs, Valerie Jarrett Federal
Asst Secretary of Defense for Homeland Defense, Paul N. Stockton Federal
USNORTHCOM Commander, Admiral James A. Winnefeld, Jr. Federal
Commandant US Coast Guard, Admiral Robert J. Papp, Jr. Federal
Chief National Guard Bureau, Craig R. McKinley Federal
Click here for a link to WikiPedia
NOTICE TWO OF THE NAMES ON THAT LIST!
Secretary of Homeland Security, Janet Napolitano
Assistant to the President for Intergovernmental Affairs and Public Engagement, Valerie Jarrett
Napolitano is the same person whom:
"sent a nine-page warning memo to law-enforcement offices across the country titled "Right-wing Extremism: Current Economic and Political Climate Fueling Resurgence in Radicalization and Recruitment." Washington Post
In this memo if you are a member of an active CONSERVATIVE GROUP that OPPOSES ABORTION, favors STRICT IMMIGRATION ENFORCEMENT, lobbies to PROTECT SECOND AMENDMENT RIGHTS, protests big government, advocates federalism or REPRESENTS VETERANS, according to Homeland Security…
YOU SHOULD BE CLASSIFIED AS A THREAT!
NO "CONSPIRACY" THEORY THERE!
THAT IS A DIRECT QUOTE!
Jarrett is best friend and close advisor to the President has ties to radical groups like SDS, (Terrorist) Bill Ayers, and also helped recruit Communist Van Jones into the White House for a brief stay as Green Jobs Czar, brief thanks to Glenn Beck.
Ms. Jarrett was also stated (after being) "asked if she had evolved since '68, she said while she, like Ayers, regrets "nothing," she "would probably reject violence as a useful form of revolution."
DON'T YOU FEEL SAFER ALREADY?
YOU'LL BE THRILLED TO KNOW AS I TYPE THIS, THERE ARE MEN TRAINING RIGHT NOW TO ROUND YOU UP LIKE CATTLE AND BRING YOU TO YOUR NEW HOME!
Reports have already come out in the past of WHERE NOT TO BE WHEN THE SH** HITS THE FAN… but in the event you missed it, there it is again. See below for news on where the nearest FEMA camps are in relation to you! The evidence that we the people, are at risk of being placed under martial law, and losing all of our rights as guaranteed by the Constitution is overwhelming.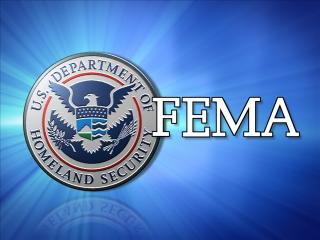 Join my Twitter feed | Like my Facebook page
We all know that Obama would love to take away as many freedoms as possible. Heck, if he thought he could get away with it, he might even declare himself King. Just think back to all of the things that have happened since Obama took office. All of the scandals, invasions of privacy, and other things that are making our lives less free. Just how much further can the American people be pushed until we have had enough and start to push back? Certainly you do not think that all of his attempts at gun control to disarm the people are out of altruism?
This could be exactly the motivation that Obama has for the continued funding of numerous FEMA camps throughout the country. Heck, we have even heard our community organizer in chief speak about his proposal of 'prolonged detention.' He has explained that he intends to incarcerate ANYONE HE FEELS POSES A THREAT to America and may potentially commit a crime in the future. I certainly do not want Obama defining just exactly who would be a threat to his version of America.
In 2009 a bill passed in the House, HR 645 that was to "direct the Secretary of Homeland Security to establish national emergency centers on military installations." Yet, it seems that none of our politicians want to acknowledge these…with the exception of freedom lovers like Ron Paul who has spoken out against this.
YOU DO UNDERSTAND THAT FEMA HAS BEEN ASSIMILATED INTO THE DEPARTMENT OF HOMELAND SECURITY RIGHT?
This means that in the case of a national emergency or the declaration of martial law, FEMA would report and answer directly to the president. Therefore, FEMA actually has the right to suspend constitutional rights and detain people indefinitely. Hmmm, could be an excellent tool for Obama to implement his prolonged detention ideas.
In fact, these FEMA camps have been, and are being, built all over the country. Obama has ordered this construction and to get it done as quickly as possible. There is speculation that there are as many as 100 of these camps. FEMA has already divided the country into 10 different zones. This all seems a little excessive for helpful centers that are designed to be used in times of natural disasters, right? Plus, consider the fact that all of these FEMA facilities have several layers of fencing and all have barbed wire at the top, pointing towards the inside of the fence. Why would this be needed if you were just helping people…why be afraid that someone might get out? There are also electronically operated turnstiles guarding the single entry point and cameras closely watching these supposedly empty sites.
I am not one to go in for conspiracy theories, but I think it is safe to assume that questions need to be asked about all this. Sure, maybe there are good reasons for the building of these facilities. Maybe Obama really is sincere about his program of prolonged detention…but inquiring minds want to know more.
By the way, take a look at this site to learn more about these camps…and find the one closest to you!
What do YOU think about all this? Could Obama possibly be preparing for declaring martial law? If this happens, do you think he would have any qualms about holding Americans hostage that he deems a threat to his agenda?
Join my Twitter feed | Like my Facebook page
Read the article at Downtrend here:
THE VOICE OF REASON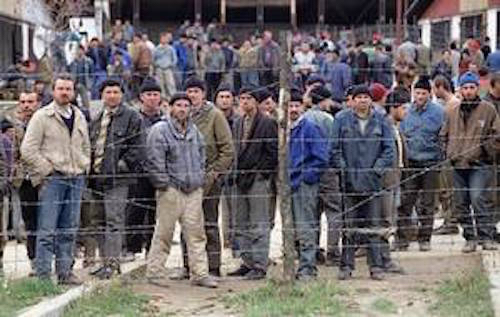 FOR MORE ON FEMA CAMPS: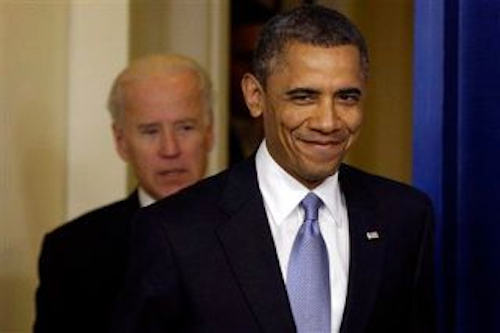 LINKS SHOWING OBAMA'S MOTIVES ARE NOT A MYSTERY: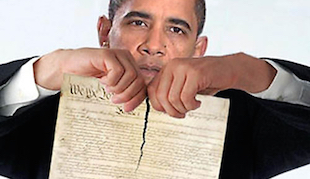 FOR MORE LINKS ON HOW CLOSE THE NATION IS TO INTERNAL WAR:
FOR MORE ON BARACK COMING FOR OUR GUNS!
BE SURE TO CHECK OUT THE GIFT SHOP!