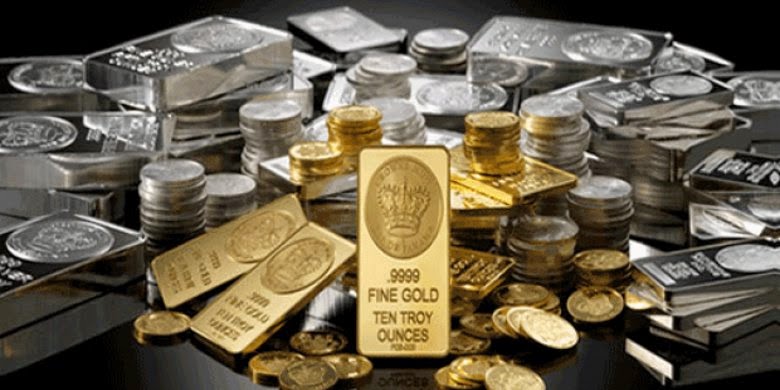 We have all heard that in the event of geopolitical angst or a complete global economic breakdown that physical metals like gold and silver will be the only true store of value!

This is the reason why the prices of these commodities will tend to pop during periods of global unrest.
For example just think about where the price of gold will head the day we learn that Obama has allowed Iran to acquire nuclear weapons with the rogue nation showing the world by testing one.
The dust will not have even settled from the mushroom cloud before gold will likely jump $100′s if not $1,00′s of dollars.
So all of that said, why is JP Morgan currently hoarding physical silver?
'Report: JP Morgan Chase Prepares For Crisis By Stockpiling Silver: "An Exceptionally Large Amount"'

In a communication with JP Morgan Chase shareholders earlier this month Jamie Dimon, CEO of one of the world's largest and most influential banks, said that a more volatile crisis than 2008 is coming.
It was striking admission from a man who has close ties to the Obama inner circle and was once at the top of the list for the post of U.S. Treasury Secretary. Considering the President continues to tout economic recovery, and that a significant majority of Americans reportedly believe the economy is healthy, the fact that Dimon is warning of another financial crisis should be a clear sign of what's to come.
But if his words aren't enough to convince you we have a systemic problem that will soon come to the forefront, maybe the recent actions of his secretive trading desks will suffice.
According to a detailed report from The Wealth Watchman JP Morgan Chase has been amassing a huge stockpile of physical silver, presumably in anticipation of a major liquidity event.
They're baaaaack. Yes, "old faithful" is back at it again!
Of course, they never really left silver, and have been rigging it non-stop in the futures market, but for awhile there, there were at least no admissions of newly-stacked silver being made in their Comex warehousing facilities.
Yet, after a 16 month period of "dormancy" within their Comex warehouse vaults, these guys have returned with a vengeance.
In fact, our old buddies at JP Morgan Chase, not only see value in silver here, but they're currently standing for delivery in their own house account in such strong numbers, that it commands our attention. Let me show you what I mean.
Here's a breakdown of the Comex's most recent silver deliveries to JP Morgan:
April 7th: 1,110,000 ounces
April 8th: 1,280,000 ounces
April 9th: 893,037 ounces
April 10th: 1,200,224 ounces
April 14th: 1,073,000 ounces
April 15th: 1,191,275 ounces
April 16th: 1,183,777.295 ounces
This is a huge bout of deliveries in such a short space of time. In fact, within the realm of Comex world, it's such an exceptionally large amount, that it even creates quite a spike on the long-term chart of JP Morgan's vault stockpile:
Read the rest of the story at SHTF.com here.
Advertisement
Source:
http://politicsandfinance.blogspot.com/2015/04/interesting-conspiracy-theory-why-is-jp.html