Militarized policing must stop!
The really damning evidence about the North Charleston police murder of a fleeing black man, Walter Scott, is not the image of him shooting Scott in the back, outrageous and murderous as that is (see screen grab image #1 from the phone video). It's what happens in the video next, from about 1:02 minutes into the recording until 1.37 minutes.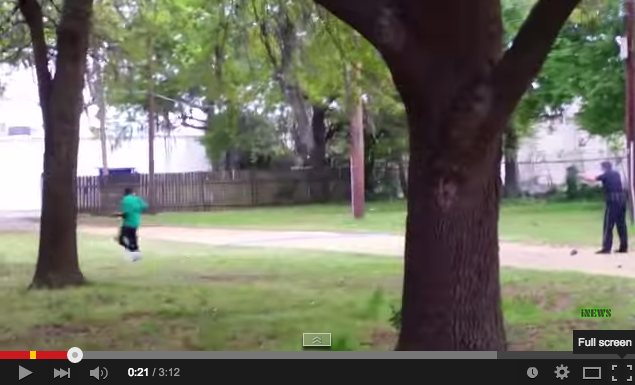 Officer Slater shooting the fleeing, unarmed Scott in the back multiple times (screen grab #1)

That's when we see Officer Michael Thomas Slager, who had just handcuffed the clearly dead or dying Scott, suddenly stand up and start running (see screen grab image two) back to the place where he had fired the eight shots from.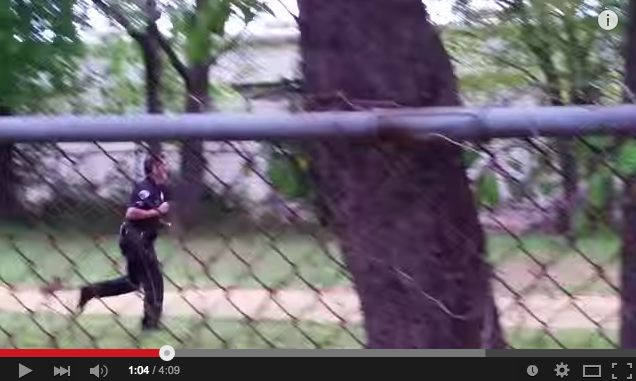 Officer Slater races back to where he had stood when shooting, to retrieve evidence to plant on Scott's body (screen grab #2)

A news collective, founded as a blog in 2004, covering war, politics, environment, economy, culture and all the madness
Source:
http://thiscantbehappening.net/node/2725