By: Denise Simon
FoundersCode.com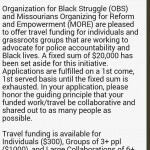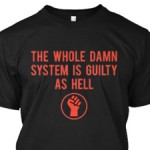 There is MORE, Missourians Organizing for Reform and Empowerment, and OBS.
Remember Ella Baker? If not, then you may remember Van Jones, the Green Czar that was exposed by Glenn Beck and snuck out of the White House in the middle of the night. Yes, that guy. Van Jones carries the torch for Ella Baker.
So, this OBS and MORE with Next Revolution is based on Ella Baker's legacy and you saw their work in Ferguson, Missouri.
Does this logo appear rather militant?
Or this one?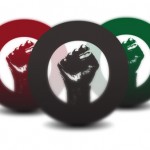 Do you wonder about their application and approval by the IRS?
There is paid training, travel expenses and protest instructions. Enter OBS…
OBS, Organization for Black Struggle has some interesting partners. They include: Advancement Project, Black Workers for Justice, Black Youth Project, Black Lives Matter, Dream Defenders, Jobs with Justice, Justice for Reggie, Malcolm X Grassroots Movement, Million Hoodies Movement for Justice, Ohio Student Association, Peace Economy Project, Sankofa, SisterSong and there are more as listed here.
Oh joy, they have a fellowship program too. But apply quickly, the next class begins on May 22, 2015.
1. By joining the program, fellows agree to go through a 5-week long organization building module, to be supervised by a Youth Director.
2. Each week of the program covers crucial knowledge on how to build an organization, develop programs and campaigns, and create coalitions using Black Liberation framework.
3. Each fellow will schedule twice weekly sessions with a mental health counselor for the duration of the program. We've all been through a lot these past few weeks and we have to care ourselves if we hope to transform our communities.
4. Each fellow will complete weekly benchmarks.
5. After each successfully completed week, each fellow will receive a $100 stipend.
6. At the end of program, each fellow gets $500 to start an organization or project.
7. To get the start up, each fellow must meet each weekly benchmark. If all benchmarks are not successfully met during the program, they must be met within 30 days of program end date, without the stipend.
8. This program is limited to 12 fellows per session.
At the end of this program, fellows will be fully equipped to take their skill-sets back into their communities and start to organize for the change that they want to see. The hope is that during the program, fellows will become familiar enough each other so that at the end of the program, some may decide to work together, pool their resources, or create organizations with their peers.
Get Trevor Loudon's NEW book: Barack Obama and the Enemies Within
Source:
http://www.trevorloudon.com/2015/05/more-and-obs-next-revolution-fellowship/