FOR MORE NEWS BY VOICE OF REASON CLICK HERE!
In the video below, Harry Dent gives a brilliant description of what to expect from the markets ahead. In addition to economics, Harry specializes in what is called demographic change, and as I like to joke from time to time, all you need is a crayon and a sheet of paper and you should be able to determine what is coming.
What does Harry Dent say that confirms my crayon theory? Economists have been saying that China is the biggest bubble in history, and when it blows, the world will go down with it. China has some serious problems right now, and people are not drawing the connection between what is happening in China, and how it affects the United States, and the world in general. Because China doesn't have a supply and demand free market economy, they've used government to artificially keep up growth for far too long. There is so much housing in China, built solely to continue fueling the economic boom, that entire generations of immigrants could move in, and still never fill the housing already built. Very soon, that will lead to collapsing house prices, collapsing commodities, and it only gets worse.
Most people think low gas prices is good. WRONG! Just go back to my posts from 2014, and you'll see what I've been saying all along, and Harry Dent agrees with me:
The United States was FINALLY on the verge of energy independence, and no thanks to Barack Obama who has cut permits for drilling down to just about zero. No, despite everyone's favorite "green warrior" (aka the genius behind Solyndra) working tirelessly to destroy fossil fuels in the U.S., we have STILL had TREMENDOUS SUCCESS on private lands in places like North Dakota. It's all the fracking that has helped us to get so close to achieving energy independence… FOR THE TIME BEING ANYWAY…
Here is the problem with $2.25 gas, OR LOWER IF IT KEEPS DROPPING: All those fracking companies financed their operations, and the building of their infrastructure with $TRILLIONS in bonds, and they were able to do so because they assumed oil prices would be at least $100 a barrel and very steadily moving north. I haven't looked, but where is oil today? $40 a barrel? OH OH!
Saudi Arabia's oil infrastructure has been around for decades, so they can get oil up, and out of the ground for maybe 1/4 the price of the American fracking companies with all their brand new equipment. At these prices, it won't be long until NONE of the fracking operations can pay their investors and they all go belly up. THEN, gas will shoot back up, AND probably go WAY higher without any of the former fracking companies still in business. The U.S. will be even further from energy independence than we've ever been, with SKYROCKETING GAS prices, and just in time for the financial tsunami to hit us. The Great Depression is going to look like Camelot by comparison.
FOR MORE NEWS BY VOICE OF REASON CLICK HERE!
BE SURE TO GO MY PROFILES BELOW AT OTHER SOCIAL MEDIA:
FACEBOOK | TWITTER | PINTEREST | STUMBLE UPON | TUMBLER
Contrary to Spenderbama's nonsensical explanation, the cause of the last collapse in the United States had very little to do with George W. Bush. It was largely due to the baby boomers, the largest consuming generation in history, who stopped spending, as rightly they should have, because they were heading into retirement. The massive halt of spending across all areas, by the only generation with real wealth in the country, combined with the massive debt accumulated, and wild speculative investing gone bad, triggered a total collapse.
What people who talk economics fail to take into consideration, is to look past the fundamentals of the equities being traded on Wall Street, and then begin to use some common sense. To have any chance at accurately predicting what is going to happen, demographics CANNOT be overlooked.
A CRASH OF BIBLICAL PROPORTIONS COMING VERY SOON
Folks, this is NOT going to be an "Economic Downturn" or "Correction" of some kind. This is a once in a lifetime total deflationary collapse from a major debt bubble just like in the 1930's, only we have SO much more debt than in the 1930's, not to mention the current derivatives market is TWENTY PERCENT bigger than it was in 2008, all while almost ONE THIRD of the U.S. population is unemployed. That spells certain doom.
In the immediate future, you may see major volatility and swings like we have the last week, but long term, you better be thinking survival.The last two times in history we had a perfect storm develop like this,if you invested all your money in 1929, after the crash, you would have have to wait until 1953 to BREAK EVEN!!!! If you invested in 1968, you would have had to wait until 1993 to BREAK EVEN. Those were generational crashes.
WHAT IS COMING IS ONCE IN A LIFETIME!
THINK ANYONE IS READY?
Michael Snyder of the Economic Collapse Blog writes:
Nearly two-thirds of all Americans are completely and totally unprepared for the next economic crisis. As you will read about below, a new survey has found that only 38 percent of Americans have enough money on hand to cover a $500 repair bill or a $1,000 emergency room visit. That essentially means that 62 percent of the people in this country do not have an emergency fund. Even after the extremely bitter financial lessons that millions of Americans learned during the last recession, most of us are still choosing to live on the edge. That is utter insanity, and when the next major economic downturn strikes most people are going to find themselves totally unprepared.
THE NUMBER ONE THING YOU CAN BE DOING RIGHT NOW TO PREPARE FOR THE COLLAPSE IS BUILDING UP AN EMERGENCY FUND!
WHAT COULD GO WRONG?
In addition, there is lots of evidence that much of the country has not bothered to make any preparations at all for even a basic emergency that would last for just a few days.
For example, the following are results from a survey conducted by the Adelphi Center for Health Innovation that I featured in a previous article.
44 percent don't have first-aid kits
48 percent lack emergency supplies
53 percent don't have a minimum 3-day supply of nonperishable food & water at home
55 percent believe local authorities will come to their rescue if disaster strikes
52 percent have not designated a family meeting place if they are separated
42 percent do not know the phone numbers of all of their immediate family members
21 percent don't know if their workplace has an emergency preparedness plan
37 percent do not have a list of the drugs they are taking
52 percent do not have copies of health insurance documents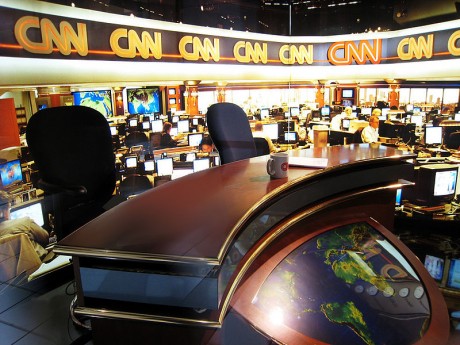 Michael Snyder of Economic Collapse Blog Writes:
On Wednesday we witnessed the third largest single day point gain for the Dow Jones Industrial Average ever. That sounds like great news until you realize that the two largest were in October 2008 – right in the middle of the last financial crisis. This is a perfect example of what I wrote about yesterday. Every time the market crashes, there are huge up days, huge down days and giant waves of market momentum. Even though the Dow was up 619 points on Wednesday, overall we are still down more than 2,000 points from the peak of the market. During the weeks and months to come, we are going to see many more wild market swings, but the overall direction of the market will be down.
Sadly, the mainstream media is still peddling the lie that everything is going to be just fine. So millions upon and millions of Americans are just going to sit there while their investments get wiped out. In the six trading days leading up to Wednesday, Americans lost a staggering 2.1 trillion dollars as stocks plunged, and the truth is that this nightmare is only just beginning.
Early on Wednesday morning, CNN published an article entitled "Why U.S. stocks aren't headed for a crash". I had to laugh when I saw that headline. If CNN is going to make this kind of a claim, they better have something very solid to base it on. But instead, these are the five reasons we were given for why the stock market is not going to collapse…
1. "The U.S. economy isn't on the verge of a recession."
This is exactly what all of the "experts" told us back in 2007 and 2008 too. In America today, the homeownership rate is at a 48 year low, 46 million Americans go to food banks, and economic growth has slowed to a standstill (and that is if you actually buy the highly manipulated official numbers). The truth, of course, is that things continue to progressively get worse as our long-term economic decline continues to unfold. For much more on this, please see my previous article entitled "12 Ways The Economy Is Already In Worse Shape Than It Was During The Depths Of The Last Recession".
2. "China's effect on U.S. is limited."
Really? Go to just about any major retail store and start reading labels. You will likely find far more things that were "made in China" than you will American-made products. The global economy is more interconnected than ever before, and the Chinese stock market is the second largest on the entire planet. Of course what is happening in China is going to affect us.
3. "American businesses are doing pretty well (outside of energy)."
Actually, they were doing pretty well for a while, but now things are turning. Many large corporations are reporting declining orders, declining revenues and declining profits. Unsold inventories are beginning to pile up and the pace of layoffs is starting to increase. All of the things that we would expect to see just prior to another recession are happening.
4. "The Federal Reserve sounds cautious."
This is laughable. Ultimately, it isn't going to matter much at all whether the Federal Reserve barely raises rates or not. The era of "central bank omnipotence" is at an end. Just look at what is happening over in Europe. All of the quantitative easing that the ECB has been doing has not kept their markets from crashing in recent days. Those that believe that the Federal Reserve can somehow miraculously keep the stock market from crashing this time around are going to end up deeply, deeply disappointed.
5. "Stock prices aren't crazy high anymore."
There is some truth to this last point. Instead of stock prices being really, really, really crazy now they are just really, really crazy. But as I have pointed out in many previous articles, the technical indicators are very clearly telling us that U.S. stocks still have a long, long way to go down.
But let's hope that CNN is actually right – at least in the short-term.
Let's hope that markets settle down and that things stabilize for at least a few weeks.
In order for that to happen, markets need to become a lot less volatile than they are right now. The rollercoaster ride that we have been on in recent days has been extraordinary…
The Dow traveled another 1,600 points during Tuesday's trading session, adding to the 4,900 points the index traveled in down and up moves on Monday.
Markets tend to go up slowly and steadily when things are calm, and they tend to go down rapidly when things are volatile.
If you are rooting for a return of the bull market, you should be hoping for nice, boring trading days where the Dow goes up by about 100 points or so. Wild swings like we have seen on Friday, Monday, Tuesday and Wednesday are very strong indicators that we have entered a bear market.
What we have been witnessing over the past week is almost unprecedented. Just check out this piece of analysis from Bloomberg…
By one metric, investors would have to go back 75 years to find the last time the S&P 500's losses were this abrupt.
Bespoke Investment Group observed that the S&P 500 has closed more than four standard deviations below its 50-day moving average for the third consecutive session. That's only the second time this has happened in the history of the index.
Of course after such a dramatic plunge it was inevitable that we were going to have a "bounce back day" where there was lots of panic buying. Initially it looked like it would be Tuesday, but it turned out to be Wednesday instead.
But if you think that the big gain on Wednesday somehow means that the crisis is "over", you are going to be sorely mistaken.
Personally, I am hoping that we at least see a bit of a pause in the action, but there is absolutely no guarantee that we will even get that.
As the markets have been flying around, more and more Americans are becoming curious about the potential for a full-blown stock market crash. The following comes from Business Insider…
This one's pretty easy: according to Google search trends, more Americans are searching for "stock market crash" now that at any point since the last crash.
Right now, search traffic for the term "stock market crash" is hitting about 70% of the most volume this term has ever gotten through Google search.
And so while this data doesn't convey absolute search volume for the term, we do know that Americans appear to be looking for information about a stock market crash at the highest level in about 7 years.
Very interesting.
In addition, Americans are also becoming more pessimistic about the overall economy. According to Gallup, the level of confidence that Americans have about the future performance of the U.S. economy is the lowest that it has been in about a year.
And remember – it isn't just U.S. markets that are starting to go crazy. All over the planet stocks are crashing and recessions are starting. In fact, I can't remember a time when there has been this much economic chaos erupting all over the world all at once.
So can the U.S. resist the overall trend and pull out of this market crash?
Please feel free to share what you think by posting a comment below…
FOR LINKS TO UNDERSTAND THE ECONOMY & THE COMING ECONOMIC COLLAPSE:
2 Day Crash That Was Larger Than Any 1 Day Market Crash In U.S. History
10 Signs the US is Transitioning to Third World Country Status (Videos)
Peter Schiff On China's Currency Devaluation and the Federal Reserve Board
10 Horrifying Realities Americans Find Too Awful To Face
Gerald Celente: Massive Market and Trade Instability Will Cause WW III
Warning: New Technological Breakthroughs Threaten Up to 47% of U.S. Jobs
China Knocking on the Door of Reserve-Currency; World Teeters on Collapse
Peter Schiff on Greece, Puerto Rico, and America's Looming Economic Crisis
Peter Schiff: Greece Was a Sideshow. Americans Need to Worry About Starving
Gerald Celente Predicts Economic Collapse Means World War III (Video)
Can You Imagine Empty Grocery Stores?
Putin Makes Chilling Threat to Obama That Could Change Everything
Gerald Celente: America Headed Towards Total Financial Collapse
Peter Schiff: China and Switzerland is Killing U.S. Dollar
So it Begins: The Bond Crash Looks to be Here, and Investors Are Panicking
What Makes The Trans-Pacific Partnership So Bad? You Better Sit Down.
Global Reset Coming! Central Banks Are Losing Control Of Financial Markets
Deathblow to the Dollar – Even Our "Allies" Abandoning U.S.
What Will Happen To You When The Dollar Collapses?
Gerald Celente: "America Is A Collapsing Third World Country"
Trouble Ahead: 'Within One Year 9 Out of 10 Americans Would Be Dead'
How Will the Dollar Crash Affect ME PERSONALLY?
DOLLAR DOMINATION IS OVER!!!! – OMFIF Discusses Alternatives
Gerald Celente: A Worldwide Panic Is Beginning And "There Is No Recovery"
FOR MORE NEWS BY VOICE OF REASON CLICK HERE!
BE SURE TO GO MY PROFILE'S BELOW AT OTHER SOCIAL MEDIA:
FACEBOOK | TWITTER | PINTEREST | STUMBLE UPON | TUMBLER
THE VOICE OF REASON