By: Voice of Reason
FOR MORE NEWS BY VOICE OF REASON CLICK HERE!
"OH, THAT WILL NEVER HAPPEN…"
"THAT SOUNDS LIKE CONSPIRACY TALK"
Well, I suppose if you get your news from READING HEADLINES and/or CARTOONS that get shared around Facebook, then maybe it DOES sound like "conspiracy talk." Careful you don't confuse the sound of "conspiracy talk" with the sound of rocks rolling around in your head because you no longer READ to educate yourself.
I don't spend much time trying to follow what ideas are being tossed around to replace the Petrodollar (aka the U.S. Dollar), because at the end of the day I don't care. Thankfully there are still many countries trading in the U.S. Dollar, but there are a TON that have already abandoned the Dollar or are moving away from it quickly, including the owners of the world's largest oil company and fellow members of the Security Council: China and Russia. Once the transition process that began some years ago of getting away from the Dollar is finished… so is the United States.
Truth UnCONPromeyezed at Before it's News reported:
Truth UnCONPromeyezed at Before It's News reported over the last month that there are foreign troops surrounding the US borders. These soldiers are here for the purpose to assist with MASS arrest of the cabal. Well this week an article surfaced stating that people have been witnessing soldiers in the Woods with blue helmets on. Several people approached these soldiers and discovered one was from Russia and one from China. Blue Helmet Soldiers on US Soil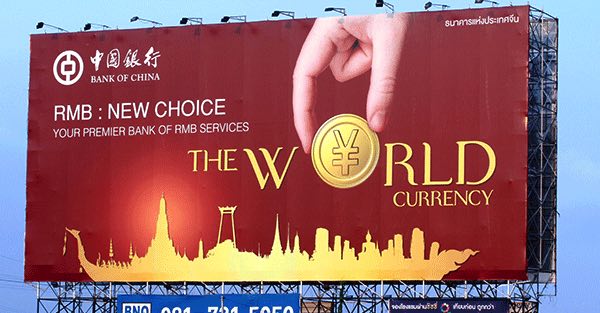 Join my Twitter feed | Like my Facebook page
This is a clear indication that a major change is in the works in this country. Our initiation tells us this big change is the announcement of a new system, specifically a financial system. All Nations (with the exception of the US Corp and Japan) have signed on to China's AIIB (Asian Infrastructure Investment Bank). This bank is clearly a replacement for the Western controlled IMF and World Bank. On Friday the 17th meetings were held in DC by the financial community (IMF, World Bank, etc). It is rumored that they would be discussing the Yuan being crowned the new World Reserve Currency.
Finally, let's not forget the US Corp is 700 trillion dollars in debt, has missed several debt payments (i'm sure defaulted) and owes Germany gold. There is no way out of this debt and no way for the US Corp to continue operating. A new financial and government system will occur. We are awaiting an announcement. For more details and the history of this topic you may visit: www.sovcpr.com.
At the end of the day, whether it's Yuan, the BRIC countries mixed basket approach, the IMF's SDR's (Special Drawing Right's), or any other possible idea floating around out there, they all spell one thing for the United States: DOOM!
THANKS TO PURE IGNORANCE OF OUR CITIZENS, A TERRIBLE EDUCATION SYSTEM, INCOMPETENT USELESS MEDIA OUTLETS, AND LYING POLITICIANS…
THE UNITED STATES WILL PAY DEARLY!!!!!
THE BIGGEST THREAT FACING THIS COUNTRY IS THE POLITICIANS!
THANKS TO THEIR LIES, OUR FINANCIAL RUIN IS IMMINENT!
In my post titled: EMP ATTACK WOULD KILL 90% OF US POPULATION AND COINCIDENTALLY GUESS WHERE UNCLE SAM IS MOVING, I cover not only why an EMP attack is so deadly, but why it's suspiciously strange that all of a sudden the government is moving as quickly as it can to renovate and move important assets to its Cheyenne Mountain complex that was established during the cold war, and has been largely unused the last two decades. WHY? What is going on?
While Uncle Sam feverishly works to upgrade and renovate the Cheyenne Mountain complex, at the same time MARTIAL LAW TRAINING HAS BEEN TAKING PLACE ACROSS SEVERAL SOUTHWESTERN STATES, ultimately SPREADING OUT TO WHAT APPEARS TO BE AT LEAST THIRTY STATES NOW! Also, the government's Cheyenne Mountain complex appears now to be only ONE of MANY such SECRET UNDERGROUND MILITARY INSTALLATIONS OR LIVING QUARTERS OF SOME KIND. I think it's safe to assume that these recently discovered complexes are currently in place for the perpetuation of government itself if/when disaster strikes or our enemies strike us here on the homeland. Based on the fact that HUMAN REMAINS WERE DISCOVERED IN OR NEAR THESE MASSIVE NEW TUNNELS LEADING TO UNDERGROUND GOVERNMENT LOCATIONS, One thing seems certain: Whatever "AGENDA" the government has, "We the People" are not part of it.
SO WHAT SHOULD WE EXPECT?
I HEARD THE FOLLOWING ANALOGY:
THINK OF BALTIMORE BURNING; THEN THE QUOTE BELOW:
"WE JUST GOT A PREVIEW OF WHAT CAN HAPPEN ON SATURDAY NIGHT."
"IF THIS IS HOW PEOPLE WILL ACT WHEN ECONOMIC CONDITIONS ARE STILL RELATIVELY STABLE IN THIS COUNTRY, WHAT IN THE WORLD IS GOING TO HAPPEN WHEN THINGS REALLY START FALLING APART."
I SUGGEST YOU THINK ON THAT!
NOW PAY ATTENTION…
[Audio/Video below cannot be seen in Newsletter – have to go to Blog]
I'll try to sum up why the loss of the Reserve Currency Status is a CERTAINTY, not a "MYTH" or a "CONSPIRACY," and how that will affect every day Americans. Then, for those who take the time to click on the few links provided before the article below talking about our current trajectory as a world super power. Let me give you the cliff note version:
90% OF AMERICANS DIE!
There is no shortage of events that could trigger MARTIAL LAW, not the least of which is the NONSENSE GOING ON IN BALTIMORE if racial tensions heat up much more than they already have. The bad news, is NO ACTION by any politician, election, or any governing body can save us from the iceberg we are headed right for. Washington set this course for a CERTAIN impact almost 20 years ago… so it's always just been a matter of when things finally go boom. The law of inertia is going to see to it that we have a wreck of epic proportions.
With that said, I predict time to impact to be no longer than a year out… maybe a year and half… but keep in mind it could all fall apart Monday. We're THAT fragile right now. To be honest, we better hope it's the economy that drives us to MARTIAL LAW, and not race relations or some other conditions, because the economy is coming no matter what! I could picture SOME sense of community for at least a while, where people TRY to take care of one another, but if we have some other violent event hit first, and THEN that comes… times are going to be infinitely harder to survive.
To the areas the military can reach, they'll round us up into FEMA CAMPS, "for our own good," where you'll trade freedom for "safety," but you'll be behind barbed wire, and more or less in prison. FEMA CAMPS ARE CONCENTRATION CAMPS. Your alternative is to dodge the military authorities, and I don't suspect they'll chase you much if you escape their grasp. There won't be the time or the resources for them to waste on any one person or family if you slip through their control. The downside to escaping a FEMA CAMP, is you can expect gangs to control whatever is not under military control. I suggest you have a skill that makes you invaluable, or you master the art of invisibility. Otherwise only the strong will survive.
Between our economy that is about to collapse, and our enemies potential to discharge an EMP blast, you'll learn that that everything I've been saying all along can be confirmed, and God forbid our enemies DO attack, as many as 90% of Americans could die. PLEASE, share this post because the bottom alone has enough links to educate ANYONE on what is going on out there they are so oblivious to.
WHY DO YOU THINK THE FOLLOWING IS HAPPENING:
MILLIONAIRES EVERYWHERE ARE BUILDING MILLION DOLLAR BUNKERS
WEALTHY ARE RENOUNCING U.S. CITIZENSHIP AND FLEEING BY MILLIONS
I think it's safe to say that when we are both $18 TRILLION IN DEBT (making us the largest debtor in the world), and have over $200 TRILLION in unfunded liabilities, that becoming a BANKRUPT NATION with a WORTHLESS CURRENCY is VERY bad. I don't think you need to be a member of any party to come to that conclusion.
FACT:
We are $18 TRILLION in debt. Very soon the interest payments on the debt we owe will EXCEED our GDP, or what we earn as a nation.
TRANSLATION:
That is like making 35k per year, and the interest on your credit cards, or the minimums due on them is 40k. That would be more than than your ENTIRE take home pay and it would cause you a MAJOR problem. That means there is no money for a car, a home, food, or EVEN the Obamacare you love paying for so much.
FACT:
We have around $200 TRILLION in unfunded liabilities
TRANSLATION FOR NORMAL PEOPLE:
That means all the people you told, "THERE IS NO SUCH THING AS A FREE LUNCH," who were willing to give THEIR votes to career politicians in exchange for more of YOUR hard earned money WILL ALL BE GETTING JACK SH** IN RETURN FOR THEIR VOTES. Be sure to thank them!
TRANSLATION FOR LIBERALS:
YOU'VE BEEN DUPED! All the free stuff you were promised isn't coming, and lower levels of poverty IS coming. Good work vetting your candidates or learning history. Well done.
Join my Twitter feed | Like my Facebook page
WHAT HAPPENS WHEN INTEREST EXCEEDS INCOME?
When the interest on our debt is greater than our ability to pay it, we are bankrupt. When was the last time you saw lenders (other nations in this case) rushing to lend money to bankrupt people? I hope I don't have to elaborate on that point. That's when the lights go out and you better be locked and loaded.
Moving on, in the past, because we were the World Reserve Currency, we have always just "PRINTED MONEY OUT OF THIN AIR," because we've controlled the printing press. Kinda convenient right? It was for a long time. It won't be soon, when the world takes away our ink. The problem with just printing more money is it makes the existing money worth less. If it's worth less, when we exchange it with other countries for their currencies in order to be able to buy THEIR goods, it buys LESS. We've seen that erosion over my lifetime. When I was kid, you could go to Europe, and almost anywhere you went, you were filthy rich and could buy anything with a $100 in your pocket. Now go try that.
SO WHAT, YOU SAY! YOU DON'T GO TO EUROPE.
YOU BUY THINGS HERE!
Uh, ok. You DO realize we currently have a trade deficit of about $500 BILLION annually right? NEWS FLASH: We buy a LOT of things from other places. In fact we buy WAY more from other places than we do from OUR OWN COUNTRY! Why do you suppose that is? That's because we've outsourced so much of our production capability to other countries for cheep labor. TRANSLATION: What little we produce here, no one here wants.
Join my Twitter feed | Like my Facebook page
WHAT DO YOU GET WHEN YOU MIX A BANKRUPT COUNTRY NO ONE WILL LEND TO, FULL OF ANGRY CITIZENS PROMISED THINGS THEY WILL NEVER SEE, AND WHO CAN NO LONGER IMPORT ALL THE THINGS THEY'VE GROWN ACCUSTOMED TO BECAUSE OUR DOLLAR WON'T BUY SO MUCH AS A USED SHOELACE ANYWHERE ELSE?
YOU GET A COUNTRY THAT HAS TO LIVE OFF WHAT IT PRODUCES!
WAIT! WE DON'T PRODUCE MUCH…
NOW, maybe you are seeing the problem I hope? It gets worse. The CHINESE HAVE BEEN SMART, AND HAVE BEEN BUSY BUYING UP AMERICAN MANUFACTURING WITH AMERICAN DOLLARS BEFORE THE DOLLAR IMPLODES! That means they'll REALLY be in the driver's seat when we go down. So, how do 300 million people survive if we can't import anything and don't produce squat because we are a "SERVICE" economy now?
SHORT ANSWER: WE DON'T.
There is NO QUESTION the government has been preparing for something awful coming, and soon, because a NAVY SEAL CONNECTED TO THESE MYSTERY UNDERGROUND TUNNELS SAID THEY MUST BE FULLY STOCKED WITHIN 6 MONTHS. I wonder why that is? What does Uncle Sam know is coming within six months that most Americans don't know about? Allow me to tell you:
A FINANCIAL COLLAPSE OF BIBLICAL PROPORTIONS!
ONE BAD ENOUGH THEY'LL CRAWL DOWN INTO THESE HOLES!
FOR MORE NEWS BY VOICE OF REASON CLICK HERE!
The American Empire, or the American Century, or the PetroCentury, whatever you want to call it, it is coming to an end… AND FAST! American's really should begin getting used to the fact would's major powers are going to be countries like China, Russia, Iran, India, etc. and in MUCH sooner time than you think… Before you know it, the U.S. will be the world's sweat shop making Nike Sneakers and killing each other for food. How can we be sure? Why do you think the military is training for MARTIAL LAW? When people say the military is NOT training for Martial Law, ask them this: If It was all just a "Training Exercise, why did Obama suspend The Posse Comitatus Act it stood just fine for 137 years? "PRE-OBAMA," The Posse Comitatus Act was law that prevented the U.S. military from policing its own citizens. Not only does Obama have no problem with them policing the citizens now, D.H.S. DOCUMENTS SHOW HE HAS NO PROBLEM WITH THEM TARGETING "PATRIOTS, CAPITALISTS, AND VETERANS" either! This is not a theory I have. This is a DONE DEAL.
IT'S NOT A MATTER OF "IF" THE DOLLAR (PETRODOLLAR) IS REPLACED COMPLETELY, BUT "WHEN" IT IS COMPLETELY REPLACED!
In almost 3 years I have put out over 4,000 posts, so the ones I link to on major topics at the bottom of my posts are either the most relevant, the most recent, or the most SHOCKING that people really MUST know. READ them. LEARN what is coming! Like I said… a little common sense on this stuff goes a long way. Finally, you've have THREE household name BILLIONAIRES telling you the financial apocalypse is coming. So, if you won't listen to me, listen to them:
TRUMP TELLS AMERICANS TO PREPARE FOR FINANCIAL RUIN
GEORGE SOROS BETS $1.3 BILLION U.S. STOCKS WILL CRASH!
BUFFETT PREDICTS MAJOR COLLAPSE FROM FAILING BANKS & DERIVATIVES
IN SHORT: THE LARGEST ECONOMY ON EARTH IS GOING TO COLLAPSE AND BRING THE WORLD DOWN WITH IT, ONLY WE ARE NOT GOING TO RECOVER DURING MOST OF OUR LIFETIMES BECAUSE THE PRINTING PRESS WILL BE PERMANENTLY OFF!
RIOTING, THEFT, & STARVATION WILL BEGIN THINGS…
WE'LL ACHIEVE THIRD WORLD STATUS… ALMOST OVERNIGHT!
STUDIES HAVE SHOWN AMERICA WILL VERY LIKELY SUFFER MASS STARVATION!
I have heard the when the Dollar collapses, WITHIN ONE YEAR 9 OUT OF EVERY 10 AMERICANS WILL BE DEAD. Does that mean those numbers are accurate? No, but Uncle Sam is building MASSIVE underground facilities for something. Do YOU have YOUR entry key? I know I don't have mine. Sooo, I don't know what government does or does not know. I only know what I know from the research I've done, and we have Hell on earth coming our way when our financial ponzi scheme comes crashing down. I've laid the evidence out in countless previous posts listed at the bottom of this post few of the most recent few being:
AMERICANS NEED TO WAKE UP!
Join my Twitter feed | Like my Facebook page
How The Petrodollar Quietly Died, And Nobody Noticed
Zero Hedge writes: Two years ago, in hushed tones at first, then ever louder, the financial world began discussing that which shall never be discussed in polite company – the end of the system that according to many has framed and facilitated the US Dollar's reserve currency status: the Petrodollar, or the world in which oil export countries would recycle the dollars they received in exchange for their oil exports, by purchasing more USD-denominated assets, boosting the financial strength of the reserve currency, leading to even higher asset prices and even more USD-denominated purchases, and so forth, in a virtuous (especially if one held US-denominated assets and printed US currency) loop.
The main thrust for this shift away from the USD, if primarily in the non-mainstream media, was that with Russia and China, as well as the rest of the BRIC nations, increasingly seeking to distance themselves from the US-led, "developed world" status quo spearheaded by the IMF, global trade would increasingly take place through bilateral arrangements which bypass the (Petro)dollar entirely. And sure enough, this has certainly been taking place, as first Russia and China, together with Iran, and ever more developing nations, have transacted among each other, bypassing the USD entirely, instead engaging in bilateral trade arrangements, leading to, among other thing, such discussions as, in today's FT, why China's Renminbi offshore market has gone from nothing to billions in a short space of time.
And yet, few would have believed that the Petrodollar did indeed quietly die, although ironically, without much input from either Russia or China, and paradoxically, mostly as a result of the actions of none other than the Fed itself, with its strong dollar policy, and to a lesser extent Saudi Arabia too, which by glutting the world with crude, first intended to crush Putin, and subsequently, to take out the US crude cost-curve, may have Plaxico'ed both itself, and its closest Petrodollar trading partner, the US of A.
As Reuters reports, for the first time in almost two decades, energy-exporting countries are set to pull their "petrodollars" out of world markets this year, citing a study by BNP Paribas (more details below). Basically, the Petrodollar, long serving as the US leverage to encourage and facilitate USD recycling, and a steady reinvestment in US-denominated assets by the Oil exporting nations, and thus a means to steadily increase the nominal price of all USD-priced assets, just drove itself into irrelevance.
A consequence of this year's dramatic drop in oil prices, the shift is likely to cause global market liquidity to fall, the study showed
This decline follows years of windfalls for oil exporters such as Russia, Angola, Saudi Arabia and Nigeria. Much of that money found its way into financial markets, helping to boost asset prices and keep the cost of borrowing down, through so-called petrodollar recycling.
But no more: "this year the oil producers will effectively IMPORT capital amounting to $7.6 billion. By comparison, they EXPORTED $60 billion in 2013 and $248 billion in 2012, according to the following graphic based on BNP Paribas calculations."
In short, the Petrodollar may not have died per se, at least not yet since the USD is still holding on to the reserve currency title if only for just a little longer, but it has managed to price itself into irrelevance, which from a USD-recycling standpoint, is essentially the same thing.
Jeff Thomas writes: Historically, when a nation's debt exceeds its ability to repay even the interest, it can be assumed that the currency will collapse. Typically, governments exacerbate the situation by printing large amounts of currency notes in an effort to inflate the problem away, or at least postpone it.
SOUND FAMILIAR ANYONE?
The greater the level of debt, the more dramatic the inflation must be to counter it. The more dramatic the inflation, the greater the danger that hyperinflation will take place. No government has ever been able to control hyperinflation. If it occurs, it does so quickly and always ends with a crash.
Although there are observers (myself included) who frequently discuss what a reserve-currency crash would mean to the world, there is little or no discussion as to how this would impact people on the street level, and perhaps that discussion should begin.
When currencies crash, the state often tries to float a new currency. Sometimes, it's accepted, sometimes not. Generally, the people of the country (and those trading within the country) move immediately to "the next best thing." In 2009, when the Zimbabwe dollar crashed, several currencies were used, but the US dollar was the clear favorite, as it was the world's reserve currency and therefore the most "spendable" currency.
Not surprisingly, the Zimbabwean government fought the use of the dollar, as they wanted to retain control of the economy and the people. People were therefore penalized for using the US dollar and other currencies.
And that's what most governments do, but here's where that idea usually falls down: First, the "black-market" currency is so desired by the now-jaded citizens that they do all they can to avoid the new official currency. Soon, most transactions, although illegal, are undertaken in the black-market currency. Second, since no one really wants the new currency, even the political leaders are soon using the black-market currency.
468×60, created 6/30/10
Ultimately, the black-market currency is legalized (since it's the only truly workable solution), and it often becomes the unofficial currency, if not actually the official one.
FIRST, THE EURO CRASH:
It's safe to say that the EU, the US, and quite a few other jurisdictions are nearing currency crashes, and in all likelihood, the euro will go before the dollar. So, unless the EU has already prearranged a new euro, the US dollar might well be chosen as an immediate solution to the problem, as the US dollar is presently recognized and traded throughout Europe. Therefore, a relatively painless transfer could be made.
THEN, THE DOLLAR CRASH:
However, the dollar, which is presently praised as being a sound currency, is really only sound in relation to the euro (and some other lesser currencies). Once its less stable brother, the euro, collapses, the dollar will be exposed.As the US dollar is a fiat currency and is on the ropes, the US (and any other country that is using the dollar as its primary currency when the time comes) will experience a currency emergency at the street level that will be unprecedented.
The big question that is generally not being discussed is: The day after the crash (and thereafter), what will be the currency that is used to buy a bag of groceries, a tank of petrol, a meal at a restaurant? Certainly, the need will be immediate and will be on a national level in each impacted country, affecting everyone.
AND THEN…
I have discussed for some time that the US will be prepared ahead of time with a new, electronic currency. This will serve four purposes:
It will allow the US government to blame paper currencies for the crash, in order to distract the public from recognizing that the government itself is the culprit.
It will allow the US government to create a currency system that disallows the holding of tradable currency by the population—that is, a debit card would be created by banks through which all transactions must pass, assuring that all transactions are processed by (and thereby subject to the control of) a bank.
It will allow the US government to have knowledge of every penny earned and spent by any individual or organization, allowing for direct-debit income taxation.
If the US does institute such a system, US citizens will then become the most economically controlled people in the world, overnight.
It's likely that a black-market system would spontaneously be created by US citizens in order to bypass the new government system. A portion of daily trade would occur under the table. It would unquestionably be made illegal, and we can only speculate as to how prevalent it would become: 10% of all transactions? 30%? Anyone's guess. Certainly, the government would crack down, and penalties might become severe.
Elsewhere in the world, there would be greater freedom, but what would their currencies be? There are many countries that presently use the US dollar as one of their official currencies. After a crash, the greater the link to the US dollar, the greater the loss of economic freedom, although, in most such countries, the government is likely to be less efficient than in the US, which would work in favor of the individual.
Such countries would also have the option of switching from the dollar to another dominant currency. With the euro and dollar gone, that currency might be the Chinese yuan. The difficulty with this possibility is that, presently, the yuan is not in common use on the street.
Adoption of a currency such as the yuan would require a sudden switch in monetary policy, complete with teething problems. However, recent developments amongst the BRICS and others indicate that many countries are already seeing the writing on the wall and are readying themselves for the use of the yuan as an alternate.
A RETURN TO PRECIOUS METALS AS CURRENCY?
A further possibility is taking place in Mexico today. Mexico is remonetising silver. A one-ounce pure silver Libertad coin will function in parallel to (and be interchangeable with) the existing paper peso. Banks will value the Libertad daily, based upon the silver price. Thus, Mexico will create a legal way for its citizens to protect themselves against devaluation of the peso, whilst creating an internal protection against currency crashes in other countries.
If the Mexican government remains consistent in its plan, it will do more than simply help stabilise Mexico economically; it will serve as an example to other countries that when the Goliaths of the euro and US dollar fall, there is a very sound alternative.
Join my Twitter feed | Like my Facebook page
Further, the more countries that follow this policy, the more silver (and for that matter, gold) would become an international currency. It would matter little to a petrol station owner in Canada, Australia, or Chile whether his till was filled with coins marked, "Mexico," or whether they said "Iceland," "New Zealand," or "South Africa." After all, an ounce of silver is an ounce of silver, no matter what the issuing country is.
As the Great Unraveling proceeds, we would be wise to monitor what happens with the Libertad in Mexico and watch for a similar return to precious metals in other jurisdictions. As this development progresses, we might wish to consider that, whatever jurisdictions are the most forceful in demanding the continued use of doomed paper currencies (or, worse, transferring into electronic currencies), we may choose to store our wealth, no matter how great or small, in a safer jurisdiction. Further, we may choose to reside in a jurisdiction where a currency crisis will be less likely to occur; to live under a government that does not seek to monitor and tax our every economic transaction.
International Man Editor's note: To help you protect your life savings from a drop in the dollar, and depending on one currency and the whims of one government, we've prepared a free, in-depth video presentation called, "Internationalizing Your Assets."
You'll discover how easy, and essential, it is to move a portion of your savings overseas and protect yourself from rising taxes, capital controls, asset forfeiture, and even predatory lawsuits. Doug Casey and Peter Schiff round out our all-star panel of experts. Click here to watch this insightful webinar, it's completely free.
SO… WHAT HAPPENS TO YOU PERSONALLY?
LUCKY YOU! You will get to run for your life from those who need what you have, or you will end up in a FEMA camp, or you will be dead. As I said in my post titled: U.S. DOLLAR DOMINATION IS OVER? You get locked up in a cage at a FEMA CAMP behind barbed wire, or you take your chances on your own out in the wild.
REMEMBER:
AND THERE ARE 100 MILLION PEOPLE WITH 300 MILLION GUNS!
http://www.contactingthecongress.org
THANK YOUR GOVERNMENT FOR SCREWING YOU! THERE ARE THEIR NUMBERS:

WHY DO YOU THINK OBAMA IS GOING AFTER GUNS FOR VETERANS?
I ASSURE YOU: HE'S COMING FOR YOURS TOO!
By: Voice of Reason
FOR MORE NEWS BY VOICE OF REASON CLICK HERE!
THE VOICE OF REASON