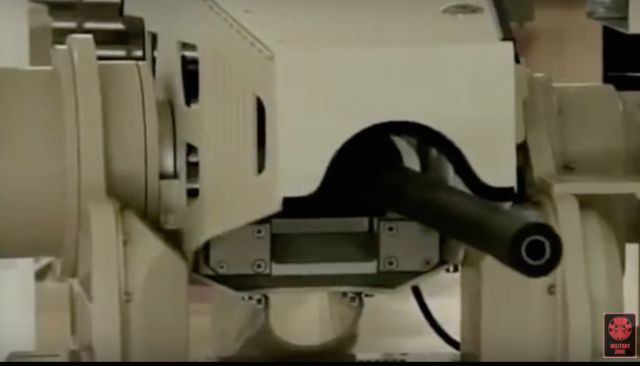 FOR MORE NEWS BY VOICE OF REASON CLICK HERE!
The information contained within the post, What the Media Won't Dare Reveal to You About Jade Helm should alert all who read to the sheer terror that awaits the common man in the very near future. As if attempting to make the fictional sci-fi Terminator movies a reality, the U.S. and our allies are now using artificial intelligence software to run military campaigns with the use of autonomous robots that have the power to take human life. The NSA has even gone as far as to nickname the program "SKYNET," after the supercomputer that becomes conscious and wipes out humanity in the Terminator movies.
Perhaps other people have forgotten, but I certainly have not, that The Georgia Guidestones are widely believed to have the agenda of the New World Order engraved right at the top:
"Maintain humanity under 500,000,000 in perpetual balance with nature."
FORMER SECRETARY OF DEFENSE CHUCK HAGEL WITH ONE OF OUR KILLER MACHINES
Guess who developed the artificial intelligence currently being used by Jade Helm? None other than Head Henchman of the infamous Bilderberg group Peter Thiel. No else finds that strange? No one else finds it odd that now there are killer robots that run on software developed by a group of world elites who's stated goal is to depopulate the earth down to 500 million people? Sorry, I am VERY bothered by that.
GUESS WHAT?
WE ARE NOT THE ONLY ONES WITH AUTONOMOUS ROBOTS THAT KILL!
Super aEgis II is the South Korean's firm DoDAAM automated turret-based weapon platform that uses thermal imaging to lock onto human-sized targets up to 3 km away. It is able to function during nighttime and regardless of weather conditions.
FOR MORE NEWS BY VOICE OF REASON CLICK HERE!
BE SURE TO GO MY PROFILE'S BELOW AT OTHER SOCIAL MEDIA:
FACEBOOK | TWITTER | PINTEREST | STUMBLE UPON | TUMBLER
A Samsung Group subsidiary has worked on a robot sentry that they call the SGR-A1, and this particular robot will carry a fair amount of weapons that ought to make you think twice about crossing the borders of South Korea illegally – as it has been tested out at the demilitarized zone along the border over with its neighbor, North Korea. The SGR-A1 will be able to detect intruders with the help of machine vision (read: cameras), alongside a combination of heat and motion sensors.
FOR MORE NEWS BY VOICE OF REASON CLICK HERE!
BE SURE TO GO MY PROFILE'S BELOW AT OTHER SOCIAL MEDIA:
FACEBOOK | TWITTER | PINTEREST | STUMBLE UPON | TUMBLER
Scientists working at Korea University, Korea, and TU Berlin, Germany have developed a brain-computer control interface for a lower limb exoskeleton by decoding specific signals from within the user's brain.
Using an electroencephalogram (EEG) cap, the system allows users to move forwards, turn left and right, sit and stand simply by staring at one of five flickering light emitting diodes (LEDs).
The results are published today (Tuesday 18th August) in the Journal of Neural Engineering.
Each of the five LEDs flickers at a different frequency, and when the user focusses their attention on a specific LED this frequency is reflected within the EEG readout. This signal is identified and used to control the exoskeleton.
A key problem has been separating these precise brain signals from those associated with other brain activity, and the highly artificial signals generated by the exoskeleton.
"Exoskeletons create lots of electrical 'noise'" explains Klaus Muller, an author on the paper. "The EEG signal gets buried under all this noise — but our system is able to separate not only the EEG signal, but the frequency of the flickering LED within this signal."
Although the paper reports tests on healthy individuals, the system has the potential to aid sick or disabled people.
"People with amyotrophic lateral sclerosis (ALS) [motor neuron disease], or high spinal cord injuries face difficulties communicating or using their limbs" continues Muller. "Decoding what they intend from their brain signals could offer means to communicate and walk again."
The control system could serve as a technically simple and feasible add-on to other devices, with EEG caps and hardware now emerging on the consumer market.
It only took volunteers a few minutes to be training how to operate the system. Because of the flickering LEDs they were carefully screened for epilepsy prior to taking part in the research. The researchers are now working to reduce the 'visual fatigue' associated with longer-term users of such systems.
"We were driven to assist disabled people, and our study shows that this brain control interface can easily and intuitively control an exoskeleton system — despite the highly challenging artifacts from the exoskeleton itself" concludes Muller.
Read the article at Engadget here:
The mere fact that Google Has Designed a Humanoid Robot That is Capable of Hunting Down a Human Being in the Woods, I thought was a rather disturbing reality that came to light this week, but apparently that didn't alarm too many other people based on the number of views the post got. Sadly, it's just one more instance of Americans being too damn lazy to read and look into something, to find out the practical applications of such a manhunting robot. For those who take the time to check out the post, the umbilical cord attached to the back of the robot was for monitoring purposes as the unit was tested. It is not required.
YOU NEED TO WAKE UP PEOPLE!
FOR MORE NEWS BY VOICE OF REASON CLICK HERE!
BE SURE TO GO MY PROFILE'S BELOW AT OTHER SOCIAL MEDIA:
FACEBOOK | TWITTER | PINTEREST | STUMBLE UPON | TUMBLER
TO LEARN HOW THE ILLUMINATI ARE ORCHESTRATING EVENTS FOR THEIR OWN SURVIVIAL:
Pt. 1: Secret Societies Infiltrate NASA, Conceal Largest Lie in History, & Will Depopulate
Pt. 2: Nazi's and Illuminati Directly Responsible For the U.S. Space Program, but Why
Pt. 3: Secret Societies Arranged For Underground Bunkers For Them, Not You.
Pt. 4: Why Are The Illuminati Planning To Crash the Global Economy
Pt. 5: What Is The Illuminati Doing To Usher in Global Martial Law?
Pt. 6: 74 NASA Scientists Dead: Largest Cover-up in Human History Continues
HOW THE ILLUMINATI ARE USING TECHNOLOGY TO ACHIEVE THEIR GOALS:
U.S. Military Laundering Black Ops Budget Using IMF and World Bank
Google's Humanoid Robot Can Hunt Down Humans Through the Woods
S. Korea Using Autonomous Killer Robots to Patrol DMZ (Videos)
New Computer Interfaces With Human Brain To Control an Exoskeleton
Turning Humans Into Cyborgs One Convenient Reason At A Time
Prepare to be Microchipped. This is Not a "Request"
Bilderberg Topic 2015: Ingestible RFID Microchips
THE VOICE OF REASON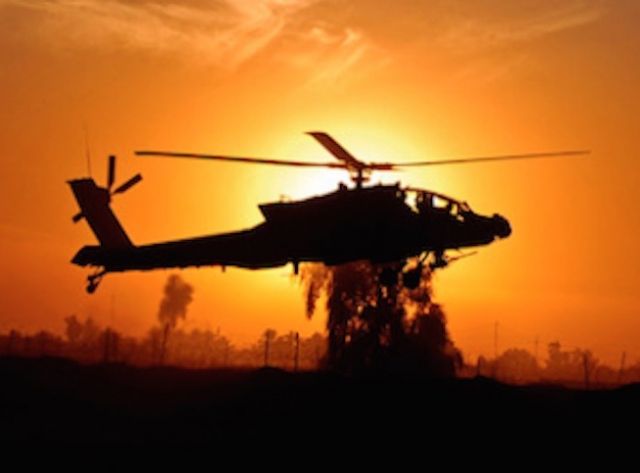 FOR MORE LINKS ON OPERATION JADE HELM: