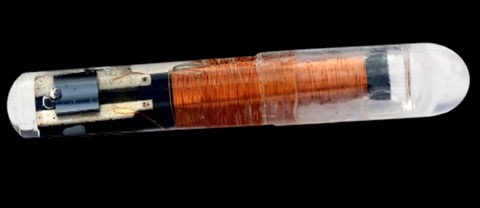 By: Voice of Reason
FOR MORE NEWS BY VOICE OF REASON CLICK HERE!
GOOGLE HIRING FORMER MILITARY LEADERS…
HEAD OF GOOGLE 'R & D' WAS FORMERLY THE HEAD OF DARPA
FORMER HEAD OF DARPA WANTS YOU TO INGEST A RFID CHIP!
WHAT COULD GO WRONG?
Earlier this week I posted: PREPARE TO BE MICROCHIPPED; THIS IS NOT A REQUEST, and I thought that summed things up pretty well. Well, now we know the implantable RFID chips are a hot topic at Bilderberg too. NOT GOOD!
Revelation 13:16:
And he causes all, the small and the great, and the rich and the poor, and the free men and the slaves, to be given a mark on their right hand or on their forehead, and he provides that no one will be able to buy or to sell, except the one who has the mark, either the name of the beast or the number of his name.…
This is not some futuristic vision that people need to be worried about "way down the road," because it is right around the corner. This is something Regina Dugan has been talking about for a while now, and so have I. Back in January of 2014 we learned that EX-DARPA HEAD WANTS YOU TO SWALLOW IDENTIFICATION MICROCHIPS.
Later that year, Secrets of the Fed reported:
In March 2009, British researcher Mark Gasson had a chip injected under the skin of his hand. The chip, a slightly more advanced version of the tags used to track pets, turned Gasson into a walking swipe-card. With a wave of his wrist, he could open security doors at the University of Reading laboratory, where his experiment was being conducted, and he could unlock his cell phone just by cradling it.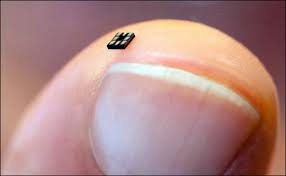 A year later, Gasson infected his own implant with a computer virus, one that he could pass on to other computer systems if the building's networks were programmed to read his chip. As Gasson breezed around the the workplace, spreading the virus and corrupting computer systems, certain areas of the building became inaccessible to his colleagues.
SOUNDS LIKE HEALTHY BEHAVIOR RIGHT?
The Food and Drug Administration said Wednesday that Applied Digital Solutions of Delray Beach, Fla., could market the VeriChip, an implantable computer chip about the size of a grain of rice, for medical purposes.
With the pinch of a syringe, the microchip is inserted under the skin in a procedure that takes less than 20 minutes and leaves no stitches. Silently and invisibly, the dormant chip stores a code that releases patient-specific information when a scanner passes over it. NBC LATER WENT ON TO SAY EVERYONE WILL BE CHIPPED WITHIN THREE YEARS!
Claiming to recognize that implantable/ingestible chips could pose religious issues, Dugan said:
"There are many smart people–people much smarter than myself–Christians and non-Christians–who hold very strong contradictory beliefs on most matters of religion. I take this as a clue that I should remain humble and reverent when it comes to the mysteries of the universe."
IN HER NEXT BREATH SHE'S PRESENTING AT BILDERBERG!
DOES THAT SOUND LIKE SHE IS REMAINING HUMBLE ABOUT THIS?
Will You Eat a Digestible RFID Chip?
Join my Twitter feed | Like my Facebook page
Bauer Marshall at The Activist Post writes: "Find out just what any people will quietly submit to and you have found out the exact measure of injustice and wrong which will be imposed upon them, and these will continue till they are resisted with either words or blows, or both. The limits of tyrants are prescribed by the endurance of those whom they oppress." — Frederick Douglass
With that in mind, a new form of enslavement may be gradually under way, but it's in a small device that can be implanted in an assortment of products and entities, and is just one of many of the Big Brother technologies we are subjected to.
In the 2006 tome, Spychips: How Major Corporations and Government Plan to Track Your Every Purchase and Watch Your Every Move privacy rights activists Dr. Katherine Albrecht and Liz McIntyre illustrate what radio frequency identification technology (RFID) may be used for.
There are two main elements of an RFID tag. The first is a small silicon computer chip that includes a unique ID number. The second part of the RFID tag contains a flat antenna, which is hooked up to the miniature chip.
This is how the tags and readers work:
When an RFID tag gets within range of a reader, the tags antenna picks up the reader's energy, amplifies it, and directs it to the chip. The energy stimulates the chip to beam back its unique number, say 345678…, along with what other information it was programmed to relay. The reader device captures this information and processes it.
What was just described is a "passive" RFID and that is just dependent on the reader for a power source.
However, "active" tags can contain an internal power supply. An example of uses would be toll collection systems such as FasTrack and EZ-Pass.
While understanding the functions of RFID is essential, knowing how the chips will be used amongst the populace is also critical to evaluate.
HERE IS A LIST OF GOVERNMENT AND CORPORATE PATENTS:
Albrecht and McIntyre reveal other startling details regarding the possible usage of these spychips.
Patent Application #20020165758 (Identification and Tracking of Persons Using RFID-Tagged Item) – Assigned to IBM, filed Nov. 2, 2002. This application will allow IBM to determine the identity of any person and used to monitor one's movements through the stores.
IBM explains,
Previous purchase records for reach person who stops at a retail store are collected by [cash register] terminals and stored in a transaction database. When a person carrying or wearing items having RFID tags enters the store or other designated area, a RFID tag scanner located therein scans the RFID tags on that person and reads the RFID tag information. The RFID tag information collected from the person is correlated with transaction records stored in the transaction database according to known correlation algorithms. Based on the results of this correlation, the exact identity of the person or certain characteristics about the person can be determined. This information is used to monitor the movement of the person though the store and or other areas…Instead of determining the exact identity of the person, some characteristics such as demographics (e.g., age, race, sex etc.) about the person may be determined based on certain predetermined statistical information. For example, if items that are carried on the persons are highly expensive name brands, e.g., Rolex watch, then the person maybe classified in the upper-middle class income bracket. In another example, if the items that are carried on the person are "female" items typically associated with women e.g., a purse scarf, pantyhose, then the gender of the person can be determined as a female.
Join my Twitter feed | Like my Facebook page
Patent Application #6,659,344 (Automated Monitoring of Activity of Shoppers in a Market) – Filed by Jerome A. Otto and Dennis J. Seitz of National Cash Register Company on December 6, 2000 and granted December 9, 2003.
The invention monitors the items. The invention determines whether each item is located in one of three positions, namely, (1) in the basket, (2) on shelves, or (3) neither the basket nor on the shelves. For example, an item may take the form of Brand X canned corn. If the shopper removes a can of Brand X corn from a shelf, and holds the can in the hand, the invention will detect that a can of Brand X corn has been removed from the shelf, and also that the can is not in the basket. The inference may be raised that the can is held in the hand of the shopper at that time… The data just obtained is recorded.
…[A] detailed record of the successive occupations of positions [baskets, shelf, or neither]…can be recorded, together with the time-of-day for each position.
Patent Application # 20040174258 (Method And Apparatus For Locating And Tracking Persons) – Filed August 29, 2003, by Peter Seth Edelstein and Benjamin Theodore Nordell II, of Persephone Inc. This application will allow for the surgical implantation in the head, the torso, the deep muscle limbs, and the lumen of organs like the gastrointestinal tract and the uterus.
Removal of the implanted device by a runaway juvenile would be impossible. Even if possible, such removal would likely place the runaway at the significant medical risk, which is counter to the runaway's goal of safe escape and survival from parents or guardians.
Other excerpts of the patent include:
"Because the device is implanted in the person, it can also provide a shock, vibration, or other warning.. [that] may be progressive, such that a person is subjected to a shock of increasing magnitude as he leaves a zone of confinement or enters a forbidden zone."
"An alert can also be broadcast to the person when urgent contact is required. Thus, the device may vibrate or provide other notices when an emergency occurs that requires the person's immediate attention."
"The device may…include a microphone or similar device for monitoring acoustic information, thereby permitting the person to talk to a remote location."
Patent Application #20040129781 (System and Method for Utilizing RF Tags to Collect Data Concerning Post-Consumer Resources) – Assigned to BellSouth's Intellectual Property Corporation, filed on July 8, 2003. The title of the patent in laymen's terms, will allow BellSouth to sell data on your trash.
BellSouth elaborates:
Information concerning a post-consumption item [i.e., a piece of trash] may be linked (by serial number, for example), with information concerning the pre-consumed [i.e., a brand new] item collected by other data collection systems… By combining captured pre-consumer information with post-consumption information, the entire life cycle of an item may be tracked. This information may be useful to any number of entities, including retailers, manufacturers, distributors and the like … The collected and processed data may be helpful to track consumer purchases versus use patterns. A pet owner who lives in Atlanta but has a cabin in the mountains may choose to purchase pet food in the mountains because pet food is less expensive there… A recycling facility may find it useful to know where the items dropped off at the recycling center were originally purchased. Grocery stores, pharmacies and retailers may find it useful to know how long it takes a particular item to go from being stocked on the shelf to being placed in a waste or recycling receptacle… The information collected may be…valuable to particular industries.
Patent Application # 20020149468 (System and Method for Controlling Remote Devices) – Funded by the U.S. government. As stated in the patent application, weapons lost on a battlefield can be easily tracked and enabled or disable automatically or at will.
With all these patents being granted or filed by major corporations as well as government, one has to wonder if a city could be completely designed on RFID technology.
"The Auto-ID Center has a clear vision-to create a world where every object – from jumbo jets to sewing needles – is linked to the internet. Compelling as this vision is, it is only achievable if the center's system is adopted by everyone everywhere. Success will be nothing less than global adoption," said Helen Duce, former Auto-ID Center associate director, who is now a Senior Partner at Effective Brands, which a global marketing consultancy company. Auto-ID has now become EPCglobal.
Now let's move ahead to other developments in the RFID technology realm.
Regina Dugan, former DARPA Director and currently Goggle executive who is helping create as well as promote the idea of an ingestible identification microchip will be attending this year's Bilderberg Group Conference.
FOR MORE NEWS BY VOICE OF REASON CLICK HERE!
Dugan told an audience about this technology at the 2013 All Things D11 Conference.
This pill has a small chip inside of it with a switch," said Dugan. "It also has what amounts to an inside out potato battery. When you swallow it, the acids in your stomach serve as the electrolyte and that powers it up. And the switch goes on and off and creates an 18 bit ECG wide signal in your body and essentially your entire body becomes your authentication token.
For the full story, go to this link and also watch the video.
"What in the world does Google have planned that it's hiring military leadership?" asked The Wire's Adam Clark Estes, noting that her appointment illustrated Google's "tight connections with military leadership."
As one can see, there should be some cause of concern and hopefully, a complete surveillance civilization controlled by self-serving authoritarian technocrats as well as politicians does not occur.
"Could a technology like RFID enslave us?" asks McIntyre. "Theoretically, yes. Is the RFID implant the prophesied method of controlling humans and forcing beast worship? I don't think so. Could I be wrong? Yes. I don't believe anyone here on earth knows definitively what the future holds and exactly how events will unfold."
She adds,
There are many smart people–people much smarter than myself–Christians and non-Christians–who hold very strong contradictory beliefs on most matters of religion. I take this as a clue that I should remain humble and reverent when it comes to the mysteries of the universe. It's one thing to explore possibilities and keep a watchful eye. It's quite another to claim a hotline to God and infer that others have an inferior connection to the Almighty.
—————————————
Side Bar: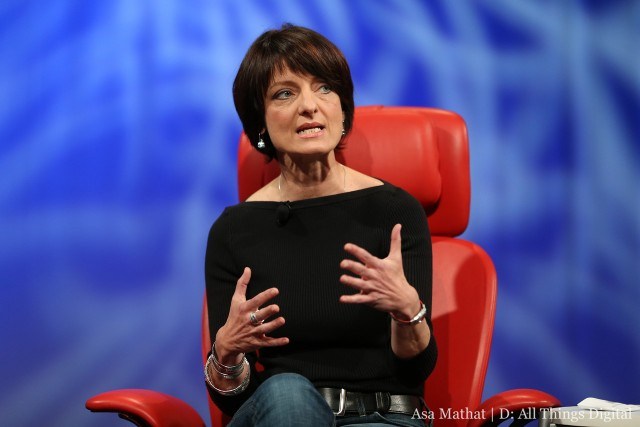 This link is to view the patent of the technology that Dugan is advocating.
Also read this story.
"63rd Bilderberg conference to take place from 11 – 14 June 2015 in Telfs-Buchen, Austria.
Telfs-Buchen, 8 June 2015 – The 63rd Bilderberg conference is set to take place from 11 – 14 June 2015 in Telfs-Buchen, Austria. A total of around 140 participants from 22 countries have confirmed their attendance. As ever, a diverse group of political leaders and experts from industry, finance, academia and the media have been invited. The list of participants is available on www.bilderbergmeetings.org
The key topics for discussion this year include:
Artificial Intelligence
Cybersecurity
Chemical Weapons Threats
Current Economic Issues
European Strategy
Globalisation
Greece
Iran
Middle East
NATO
Russia
Terrorism
United Kingdom
USA
US Elections
Founded in 1954, the Bilderberg conference is an annual meeting designed to foster dialogue between Europe and North America. Every year, between 120-150 political leaders and experts from industry, finance, academia and the media are invited to take part in the conference. About two thirds of the participants come from Europe and the rest from North America; approximately one third from politics and government and the rest from other fields.
The conference is a forum for informal discussions about major issues facing the world. The meetings are held under the Chatham House Rule, which states that participants are free to use the information received, but neither the identity nor the affiliation of the speaker(s) nor of any other participant may be revealed.
Thanks to the private nature of the conference, the participants are not bound by the conventions of their office or by pre-agreed positions. As such, they can take time to listen, reflect and gather insights. There is no desired outcome, no minutes are taken and no report is written. Furthermore, no resolutions are proposed, no votes are taken, and no policy statements are issued.
Join my Twitter feed | Like my Facebook page
[ENDS]
Editor's Note, not for publication
Media Contact: media[@]bilderbergmeetings.org
Telfs-Buchen, Austria 11 – 14 June 2015
Final list of Participants
Chairman
Castries, Henri de

Chairman and CEO, AXA Group

FRA

Achleitner, Paul M.

Chairman of the Supervisory Board, Deutsche Bank AG

DEU

Agius, Marcus

Non-Executive Chairman, PA Consulting Group

GBR

Ahrenkiel, Thomas

Director, Danish Intelligence Service (DDIS)

DNK

Allen, John R.

Special Presidential Envoy for the Global Coalition to Counter ISIL, US Department of State

USA

Altman, Roger C.

Executive Chairman, Evercore

USA

Applebaum, Anne

Director of Transitions Forum, Legatum Institute

USA

Apunen, Matti

Director, Finnish Business and Policy Forum EVA

FIN

Baird, Zoë

CEO and President, Markle Foundation

USA

Balls, Edward M.

Former Shadow Chancellor of the Exchequer

GBR

Balsemão, Francisco Pinto

Chairman, Impresa SGPS

PRT

Barroso, José M. Durão

Former President of the European Commission

PRT

Baverez, Nicolas

Partner, Gibson, Dunn & Crutcher LLP

FRA

Benko, René

Founder, SIGNA Holding GmbH

AUT

Bernabè, Franco

Chairman, FB Group SRL

ITA

Beurden, Ben van

CEO, Royal Dutch Shell plc

NLD

Bigorgne, Laurent

Director, Institut Montaigne

FRA

Boone, Laurence

Special Adviser on Financial and Economic Affairs to the President

FRA

Botín, Ana P.

Chairman, Banco Santander

ESP

Brandtzæg, Svein Richard

President and CEO, Norsk Hydro ASA

NOR

Bronner, Oscar

Publisher, Standard Verlagsgesellschaft

AUT

Burns, William

President, Carnegie Endowment for International Peace

USA

Calvar, Patrick

Director General, DGSI

FRA

Castries, Henri de

Chairman, Bilderberg Meetings; Chairman and CEO, AXA Group

FRA

Cebrián, Juan Luis

Executive Chairman, Grupo PRISA

ESP

Clark, W. Edmund

Retired Executive, TD Bank Group

CAN

Coeuré, Benoît

Member of the Executive Board, European Central Bank

INT

Coyne, Andrew

Editor, Editorials and Comment, National Post

CAN

Damberg, Mikael L.

Minister for Enterprise and Innovation

SWE

De Gucht, Karel

Former EU Trade Commissioner, State Minister

BEL

Donilon, Thomas E.

Former U.S. National Security Advisor; Partner and Vice Chair, O'Melveny & Myers LLP

USA

Döpfner, Mathias

CEO, Axel Springer SE

DEU

Dowling, Ann

President, Royal Academy of Engineering

GBR

Dugan, Regina

Vice President for Engineering, Advanced Technology and Projects, Google

USA

Eilertsen, Trine

Political Editor, Aftenposten

NOR

Eldrup, Merete

CEO, TV 2 Danmark A/S

DNK

Elkann, John

Chairman and CEO, EXOR; Chairman, Fiat Chrysler Automobiles

ITA

Enders, Thomas

CEO, Airbus Group

DEU

Erdoes, Mary

CEO, JP Morgan Asset Management

USA

Fairhead, Rona

Chairman, BBC Trust

GBR

Federspiel, Ulrik

Executive Vice President, Haldor Topsøe A/S

DNK

Feldstein, Martin S.

President Emeritus, NBER; Professor of Economics, Harvard University

USA

Fischer, Heinz

Federal President

AUT

Flint, Douglas J.

Group Chairman, HSBC Holdings plc

GBR

Franz, Christoph

Chairman of the Board, F. Hoffmann-La Roche Ltd

CHE

Fresco, Louise O.

President and Chairman Executive Board, Wageningen University and Research Centre

NLD

Griffin, Kenneth

Founder and CEO, Citadel Investment Group, LLC

USA

Gruber, Lilli

Executive Editor and Anchor "Otto e mezzo", La7 TV

ITA

Guriev, Sergei

Professor of Economics, Sciences Po

RUS

Gürkaynak, Gönenç

Managing Partner, ELIG Law Firm

TUR

Gusenbauer, Alfred

Former Chancellor of the Republic of Austria

AUT

Halberstadt, Victor

Professor of Economics, Leiden University

NLD

Hampel, Erich

Chairman, UniCredit Bank Austria AG

AUT

Hassabis, Demis

Vice President of Engineering, Google DeepMind

GBR

Hesoun, Wolfgang

CEO, Siemens Austria

AUT

Hildebrand, Philipp

Vice Chairman, BlackRock Inc.

CHE

Hoffman, Reid

Co-Founder and Executive Chairman, LinkedIn

USA

Ischinger, Wolfgang

Chairman, Munich Security Conference

INT

Jacobs, Kenneth M.

Chairman and CEO, Lazard

USA

Jäkel, Julia

CEO, Gruner + Jahr

DEU

Johnson, James A.

Chairman, Johnson Capital Partners

USA

Juppé, Alain

Mayor of Bordeaux, Former Prime Minister

FRA

Kaeser, Joe

President and CEO, Siemens AG

DEU

Karp, Alex

CEO, Palantir Technologies

USA

Kepel, Gilles

University Professor, Sciences Po

FRA

Kerr, John

Deputy Chairman, Scottish Power

GBR

Kesici, Ilhan

MP, Turkish Parliament

TUR

Kissinger, Henry A.

Chairman, Kissinger Associates, Inc.

USA

Kleinfeld, Klaus

Chairman and CEO, Alcoa

USA

Knot, Klaas H.W.

President, De Nederlandsche Bank

NLD

Koç, Mustafa V.

Chairman, Koç Holding A.S.

TUR

Kravis, Henry R.

Co-Chairman and Co-CEO, Kohlberg Kravis Roberts & Co.

USA

Kravis, Marie-Josée

Senior Fellow and Vice Chair, Hudson Institute

USA

Kudelski, André

Chairman and CEO, Kudelski Group

CHE

Lauk, Kurt

President, Globe Capital Partners

DEU

Lemne, Carola

CEO, The Confederation of Swedish Enterprise

SWE

Levey, Stuart

Chief Legal Officer, HSBC Holdings plc

USA

Leyen, Ursula von der

Minister of Defence

DEU

Leysen, Thomas

Chairman of the Board of Directors, KBC Group

BEL

Maher, Shiraz

Senior Research Fellow, ICSR, King's College London

GBR

Markus Lassen, Christina

Head of Department, Ministry of Foreign Affairs, Security Policy and Stabilisation

DNK

Mathews, Jessica T.

Distinguished Fellow, Carnegie Endowment for International Peace

USA

Mattis, James

Distinguished Visiting Fellow, Hoover Institution, Stanford University

USA

Maudet, Pierre

Vice-President of the State Council, Department of Security, Police and the Economy of Geneva

CHE

McKay, David I.

President and CEO, Royal Bank of Canada

CAN

Mert, Nuray

Columnist, Professor of Political Science, Istanbul University

TUR

Messina, Jim

CEO, The Messina Group

USA

Michel, Charles

Prime Minister

BEL

Micklethwait, John

Editor-in-Chief, Bloomberg LP

USA

Minton Beddoes, Zanny

Editor-in-Chief, The Economist

GBR

Monti, Mario

Senator-for-life; President, Bocconi University

ITA

Mörttinen, Leena

Executive Director, The Finnish Family Firms Association

FIN

Mundie, Craig J.

Principal, Mundie & Associates

USA

Munroe-Blum, Heather

Chairperson, Canada Pension Plan Investment Board

CAN

Netherlands, H.R.H. Princess Beatrix of the

NLD

O'Leary, Michael

CEO, Ryanair Plc

IRL

Osborne, George

First Secretary of State and Chancellor of the Exchequer

GBR

Özel, Soli

Columnist, Haberturk Newspaper; Senior Lecturer, Kadir Has University

TUR

Papalexopoulos, Dimitri

Group CEO, Titan Cement Co.

GRC

Pégard, Catherine

President, Public Establishment of the Palace, Museum and National Estate of Versailles

FRA

Perle, Richard N.

Resident Fellow, American Enterprise Institute

USA

Petraeus, David H.

Chairman, KKR Global Institute

USA

Pikrammenos, Panagiotis

Honorary President of The Hellenic Council of State

GRC

Reisman, Heather M.

Chair and CEO, Indigo Books & Music Inc.

CAN

Rocca, Gianfelice

Chairman, Techint Group

ITA

Roiss, Gerhard

CEO, OMV Austria

AUT

Rubin, Robert E.

Co Chair, Council on Foreign Relations; Former Secretary of the Treasury

USA

Rutte, Mark

Prime Minister

NLD

Sadjadpour, Karim

Senior Associate, Carnegie Endowment for International Peace

USA

Sawers, John

Chairman and Partner, Macro Advisory Partners

GBR

Sayek Böke, Selin

Vice President, Republican People's Party

TUR

Schmidt, Eric E.

Executive Chairman, Google Inc.

USA

Scholten, Rudolf

CEO, Oesterreichische Kontrollbank AG

AUT

Senard, Jean-Dominique

CEO, Michelin Group

FRA

Sevelda, Karl

CEO, Raiffeisen Bank International AG

AUT

Stoltenberg, Jens

Secretary General, NATO

INT

Stubb, Alexander

Ministers of Finance

FIN

Suder, Katrin

Deputy Minister of Defense

DEU

Sutherland, Peter D.

UN Special Representative; Chairman, Goldman Sachs International

IRL

Svanberg, Carl-Henric

Chairman, BP plc; Chairman, AB Volvo

SWE

Svarva, Olaug

CEO, The Government Pension Fund Norway

NOR

Thiel, Peter A.

President, Thiel Capital

USA

Tsoukalis, Loukas

President, Hellenic Foundation for European and Foreign Policy

GRC

Üzümcü, Ahmet

Director-General, Organisation for the Prohibition of Chemical Weapons

INT

Vitorino, António M.

Partner, Cuetrecasas, Concalves Pereira, RL

PRT

Wallenberg, Jacob

Chairman, Investor AB

SWE

Weber, Vin

Partner, Mercury LLC

USA

Wolf, Martin H.

Chief Economics Commentator, The Financial Times

GBR

Wolfensohn, James D.

Chairman and CEO, Wolfensohn and Company

USA

Zoellick, Robert B.

Chairman, Board of International Advisors, The Goldman Sachs Group
You can read more from Bauer Marshall at his site falseempowerment, where this article first appeared.
This article may be re-posted in full with attribution.