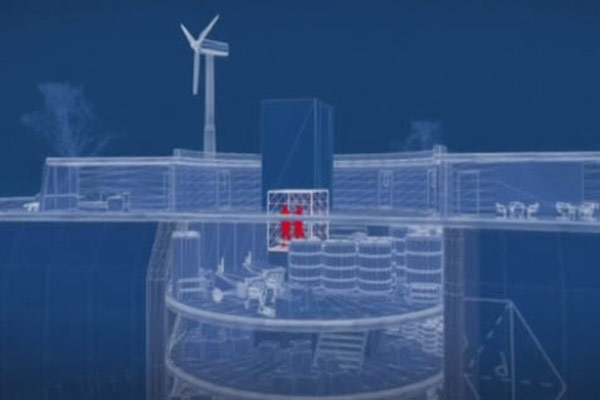 FOR MORE NEWS BY VOICE OF REASON CLICK HERE!
It's not just the multi-million dollar bunkers the super rich are building that should be alerting everyday Americans to the reality that a coming economic collapse is not just the far out belief of some fringe element of society, or mere "Conspiracy Nonsense." Sure, there are some nuts out there… but are all the millionaires out there buying up hundreds of millions dollars worth of underground bunkers all nuts? Is that how you believe most of the super wealthy got their wealth? Being nuts? Really? Is that going to be your argument? In addition to the global elites building luxurious private bunkers like the ones in the video below, in a previous post I told you about The Global Elites Spending TRILLIONS of YOUR Tax Dollars on Underground Bunkers For Them, Not You.
FOR MORE NEWS BY VOICE OF REASON CLICK HERE!
BE SURE TO GO MY PROFILE'S BELOW AT OTHER SOCIAL MEDIA:
FACEBOOK | TWITTER | PINTEREST | STUMBLE UPON | TUMBLER
The fact that a crash of biblical proportions is coming should be common sense, and not sound crazy to people. All it takes is a little common sense, and some third grade arithmetic to tell you that 99.9% of what you are being told is either a LIE, or only part of the information. FACT: We have LESS people working now than any point in history over THE LAST 67 YEARS. Does that sound good to you? We have 94 MILLION people on some form of government welfare out of only about 300 MILLION citizens. 94 MILLION not working divided by 300 MILLION total people is what? That is UNEMPLOYMENT OF 31.33%. That's great depression numbers. Just because Obama tells you it's 5.5%, how about a little follow-though huh? My goodness. DON'T FORGET THE FOLLOWING:
Just last week we learned China Issues Warning to Washington Confirming It's Been Liquidating U.S. Treasuries. In the post we learned the following:
In the video below, Freedom Fighter discusses, the "glitch" that disrupted trading briefly on Thursday, and how it affected over 300,000 stock trades with an investment technology group named "Dark Pool." Here is where things go South. August 11th, China devalued the Yuan, and it made wide news around the world. As if that news is not alarming enough, while in the process of devaluing, China dumped over $100 BILLION in U.S. treasury bonds onto the open market the same week. All total, since July, China has dumped almost exactly 10% of it's holdings in U.S. Dollars. Despite that, the drop in bond yields was nowhere near as profound as it was in stocks. This is HUGE! China confirms it has been liquidating treasuries. The real question that should scare the snot out of anyone is, "What if other emerging markets all simultaneously began to dump the Dollar."
WHAT HAPPENS WHEN WE ARE NO LONGER THE RESERVE CURRENCY?
First, Common sense should tell you a worthless Dollar is VERY bad. It would take away our ability to import things we don't produce domestically, because our buying power would be weakened SEVERELY. That's what happens when Lord Barry PRINTS OVER $6 TRILLION OUT OF THIN AIR…, the VALUE GOES DOWN, and HYPERINFLATION may very well kick in.
WHEN CURRENCIES HYPER-INFLATE AND COLLAPSE, WHAT COMES NEXT?
Dave Hodges of the Common Sense Show Tells us: This may be the easiest question of all to answer. The best answer to this question is contained by what happened in PRE-NAZI GERMANY. When currencies hyper-inflate and then collapse, the average person, looking for someone to blame, embrace radical right wing forces and they assume control. In almost every instance, societal genocide and war are the final destination for these types of regimes.
HOW DOES THE SELL OFF OF THE DOLLAR BY RUSSIA, CHINA, & OTHER MAJOR POWERS AFFECT YOU AND YOUR FAMILY?
As Michael Snyder of The Economic Collapse Blog tells us, you have to understand that in order for our CURRENT LEVEL OF DEBT-FUELED PROSPERITY to continue, THE REST OF THE WORLD MUST CONTINUE TO USE OUR DOLLARS TO TRADE WITH ONE ANOTHER AND MUST CONTINUE TO BUY OUR DEBT AT RIDICULOUSLY LOW YIELDS. Of course the number one foreign nation that we depend on to participate in our system is China. China accounts for more global trade THAN ANYONE ELSE ON THE PLANET. (including the United States), and MOST OF THAT TRADE WAS DONE IN U.S. DOLLARS… UNTIL NOW…
THAT USED TO KEEP DEMAND FOR OUR DOLLARS VERY HIGH, AND IT ENSURED THAT WE COULD IMPORT MASSIVE AMOUNTS FROM OVERSEAS AT LOW COST AND RUN HUGE DEFICITS REGARDLESS. As a major exporting nation, China ends up with gigantic piles of our dollars.
THEN WHAT HAPPENS?
They lend many of those dollars back to us at ridiculously low interest rates. At this point, China owns more of our national debt than any other country does. BUT IF CHINA WAS TO DECIDE TO QUIT OUR GAME AND MOVE AWAY FROM THE U.S. DOLLAR, OUR ECONOMIC PROSPERITY WOULD DISAPPEAR VERY RAPIDLY! Demand for the U.S. dollar would fall and PRICES WOULD GO UP! And interest rates on our debt and everything else in our financial system would go up to crippling levels. So it is absolutely critical to our financial future that China continues to play our game.
GUESS WHAT?
CHINA HAS PLAYED LONG ENOUGH!
Let me ask you a question: How long would you WORK in deplorable conditions or sweatshops, LIVE under TERRIBLE living conditions, and be willing to do so for free (or close to it) for DECADES just so you could pay almost ALL your money to the government in TAXES? THEN, imagine your government lends all that money to a BROKE nation (the United States) so the THAT nation can buy all the goods YOU'VE been making under slave labor?
HOW LONG DO YOU PUT UP WITH THAT?
WHEN DO YOU STOP LENDING MONEY YOU EARNED AT SLAVE WAGES…
& START KEEPING WHAT YOU PRODUCE?
WHY WOULD THEY PUT UP WITH IT?
If you're DISCIPLINED, which clearly the U.S. is NOT, and the Chinese ARE, you do that long enough to take the worlds only remaining super power to the brink of bankruptcy. The ONLY way we can afford to pay off our debts is because we are hanging onto the status of World Reserve Currency by a thread. That allows us to simply crank up the printing press. We print more money from thin air daily, DEVALUING our own citizens savings, and CRUSH our own people (particularly those like senior citizens on fixed incomes) with the ULTIMATE hidden tax called INFLATION, just so we have enough money to pay our debts (even if the money we are paying them back with is worthless).
FOR MORE NEWS BY VOICE OF REASON CLICK HERE!
BE SURE TO GO MY PROFILE'S BELOW AT OTHER SOCIAL MEDIA:
FACEBOOK | TWITTER | PINTEREST | STUMBLE UPON | TUMBLER
Michael Snyder of Economic Collapse Blog writes:
Why are the global elite buying extremely remote compounds that come with their own private airstrips in the middle of nowhere on the other side of the planet? And why did they start dumping stocks like crazy earlier this year? Do they know something that the rest of us don't?
The things that I am about to share with you are quite alarming. It appears that the global elite have a really good idea of what is coming, and they have already taken substantial steps to prepare for it. Sadly, most of the general population is absolutely clueless about the financial collapse that is about to take place, and thus most of them will be completely blindsided by it.
As I discussed the other day, the only way that you make money in the stock market is if you get out in time. The elite understand this very well, and that is why they have been dumping stocks for months. This is something that has even been reported in the mainstream news. For example, this comes from a CNBC article that was published on June 16th…
The so-called smart money is pulling back from market risk, with fund managers taking down exposure to stocks, increasing cash holdings and buying protection against a sharp selloff.
About two weeks before that, I discussed the same phenomenon on my website. The article that I published on May 30th was entitled "Why Is The Smart Money Suddenly Getting Out Of Stocks And Real Estate?"
Did the "smart money" know what was about to happen? Since the peak of the market, the Dow has already lost more than 2200 points. All of the gains since the end of the 2013 calendar year have already been completely wiped out.
And of course the truth is that you didn't really need any inside information to see that it was time to get out. I have been warning my readers for months about what was coming. The signs have been clear as a bell if you were willing to look at them. Just consider the following excerpt from a recent piece by Michael Pento…
Earlier in the year margin debt had risen over $30 billion or 6.5% to $507 billion and was equal to a record 2.87% of U.S. GDP. This surpasses the previous all-time high of 2.78% set in March 2000 – the top of the last largest stock market bubble in history.
And despite the assurance of every mutual fund manager on TV that they have boatloads of cash ready to deploy at these "discounted" levels, in early August cash levels at mutual funds sank to their lowest level in history, 3.2% (see chart below). As a percentage of stock market capitalization, fund cash levels are also nearing the record low set in 2000 when the NASDAQ peaked and subsequently crashed by around 80%.
The financial markets are absolutely primed for a major crash, and when that happens many among the elite will be hightailing it to the middle of nowhere.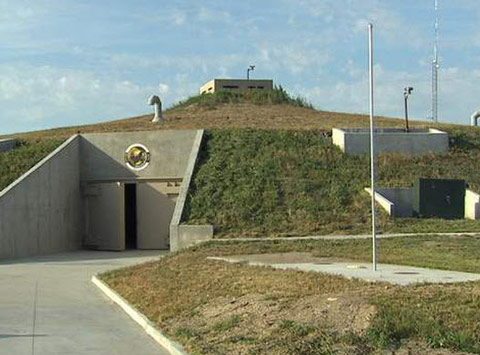 Earlier this year, the Mirror published an article all about this entitled "Panicked super rich buying boltholes with private airstrips to escape if poor rise up". Here is a brief excerpt…
Robert Johnson, president of the Institute of New Economic Thinking, told people at the World Economic Forum in Davos that many hedge fund managers were already planning their escapes.
He said: "I know hedge fund managers all over the world who are buying airstrips and farms in places like New Zealand because they think they need a getaway."
Keep in mind that these are not just some rumors that Robert Johnson has heard. These are people that he knows personally and that he interacts with regularly.
And Robert Johnson was not alone in this assessment. Here is more from the Mirror…
His comments were backed up by Stewart Wallis, executive director of the New Economics Foundation, who when asked about the comments told CNBC Africa: "Getaway cars, the airstrips in New Zealand and all that sort of thing, so basically a way to get off."
"If they can get off, onto another planet, some of them would."
For some reason, the global elite seem to have a particular affinity for New Zealand. Perhaps it is because of the great natural beauty of the nation combined with the fact that it is in the middle of nowhere.
The following comes from the Daily Mail…
New Zealand, which is about the size of the UK, but has a population of just 4.4 million, offers them all the modern luxuries they have come to expect – but miles from any country which may implode into chaos.
The country is 11,658 miles away from the UK, while its closest neighbor is Fiji – 1,612 miles away, more than double the distance between Lands End and John O'Groats.
Homes at the top end of the market come with tennis courts, swimming pools and media rooms – and some even boast their own personal jetties where a family can moor their boat.
But the icing on the cake for those looking to make a quick escape comes in the form of private helipads or, better, your own airstrip.
For most of us, buying a luxury bolthole with a private airstrip in New Zealand is not a possibility.
But we should all be getting prepared.
I have a contact in the food industry who has told me that her company's sales have "been through the roof" over the past 10 days as people stock up for what is coming. In fact, she even used the word "panic" to describe what was happening.
And Americans have been buying a record number of guns as well…
Newly released August records show that the FBI posted 1.7 million background checks required of gun purchasers at federally licensed dealers, the highest number recorded in any August since gun checks began in 1998. The numbers follow new monthly highs for June (1.5 million) and July (1.6 million), a period which spans a series of deadly gun attacks — from Charleston to Roanoke — and proposals for additional firearm legislation.
For a very long time, I have been warning my readers to get prepared.
Well, now we are getting so close that panic is starting to set in.
Hopefully you are already well prepared for what is about to happen. If not, you need to kick your prepping into overdrive.
These next few months are going to change everything. Get ready while you still can.
Michael Snyder is a writer, speaker and activist who writes and edits his own blogs The American Dream and Economic Collapse Blog.
Read the article at Activist Post here:
FOR LINKS TO UNDERSTAND THE ECONOMY & THE COMING ECONOMIC COLLAPSE:
FOR MORE NEWS BY VOICE OF REASON CLICK HERE!
BE SURE TO GO MY PROFILE'S BELOW AT OTHER SOCIAL MEDIA:
FACEBOOK | TWITTER | PINTEREST | STUMBLE UPON | TUMBLER
THE VOICE OF REASON