This is nothing people haven't heard before, but I feel inclined to say it nonetheless. In addition to both being criminals, and both being guilty of dozens of counts of treason, Barack Obama and both the Clinton's make up what can only be called "genetic garbage" that we as the human race can only hope gets washed out of our collective gene pool over time. They are crap, sludge. Junk! They are SO dirty, and SO corrupt, and SO filthy… I'd be amazed if they don't have to get sprayed down by a hazmat team before getting into bed.
In the latest act of sleaze, The U.S. State Department has asked a federal court to grant it a one-month extension to complete its final release of all of former Secretary of State Hillary Clinton's work-related emails. Spokesman Mark Toner said Friday that the department would not be able to meet its January 29 deadline. About 9,400 of 55,000 pages are left and they contain "a large amount of material that required interagency review," he said.
The department says it will make public as many as possible next week, he said, but is asking for the final deadline to be pushed back to February 29 (conveniently after the Iowa and New Hampshire primaries).
BULLSHTEIN!
I'VE HAD IT WITH THIS CRAP!
Listen to the NONSENSE in the video below. The Clinton camp is saying that the recent blizzard is the reason why the State Department won't be able to deliver the documents on time… you know… the ones they were told about back in MAY!
Also the same ones that the intelligence community has said contain at LEAST two emails that contained information that was classified as ABOVE "top secret," and over 1,000 CLASSIFIED emails have been recovered on the server we were told had NONE!
We were told NONE, and yet despite all of it, this criminal is not only running for President, she has supporters, indicating what a true cesspool devoid of any moral character this country has devolved into. If I had a family member living with me who was voting for Clinton, I'd throw them out in the blizzard and refuse to let them in.
This is the I.R.S. scandal all over again, and by that I mean ELECTION FRAUD! I know liberals are allergic to facts, but the simple FACT, is that Obama did NOT beat Romney in 2012. It was an overabundance of VOTER FRAUD that beat Romney, but as per usual, the Republicans said and did nothing when all was revealed, lest they might have to confront the media's baseless accusations about them being racist because they chose to confront a lawless thug who cheated, and wasn't even good enough at it to not get caught. First, let's look at the Voter Fraud Statute:
18 U.S.C.§610 Coercion of political activity:
It shall be unlawful for any person to intimidate, (I.R.S., TEA PARTY, COUGH!) threaten, command, or coerce, or attempt to intimidate, threaten, command, or coerce, any employee of the Federal Government as defined in section 7322(1) of title 5, United States Code, to engage in, or not to engage in, any political activity, including, but not limited to, voting or refusing to vote for any candidate or measure in any election, making or refusing to make any political contribution, or working or refusing to work on behalf of any candidate. Any person who violates this section shall be FINED under this title or IMPRISONED not more than THREE YEARS, or both.
WITH OBAMA IN 2012:
Ok, I'm not a federal prosecutor or a tax attorney, but that seems pretty cut and dry for BOTH of them. Even if the code section I specified above isn't the exact one that would be used, there is NO DOUBT that what the IRS did with the full knowledge and authorization of Obama's Chief Counsel – why isn't AT LEAST he in prison or up on charges yet? You going to tell me the attorney for the President acted without his knowledge. PA-LEASE!
In Obama's case, there's also the hundreds of millions Barry kept on the sidelines by not letting the Tea Parties raise money. That alone would have made the election a bloodbath in Romney's favor, because even with all the fraud, Obama still barely won. Don't forget the close to 100 ENTIRE COUNTIES where Mitt Romney did not get ONE single vote. Not one? Really? I could see that on a street maybe, but an ENTIRE COUNTY? Uh, no. Guess what? The SAME thing happened to McCain in 2008 too! My personal favorite though is the 1.5 MILLION alleged cases of voter fraud in California.
Shortly after the election, The Blaze reported that Dean Chambers from the Examiner's new site, barackofraudo.com, showed that Obama received 80 electoral votes in four states due largely to voter fraud.EIGHTY ELECTORAL VOTES! Ohio, Pennsylvania, Virginia and Florida — should rightfully have gone to Romney, and would have were it not for voter fraud.
WITH CLINTON RIGHT NOW:
Forget the pile of charges awaiting indictment on Hillary, just with this latest stunt alone she's in violation of the law. Read it:
It is UNLAWFUL for any person to intimidate, threaten, command, or coerce, or attempt to intimidate, threaten, command, or coerce, any employee of the Federal Government as defined in section 7322(1) of title 5, United States Code, TO ENGAGE IN, OR NOT TO ENGAGE IN, any political activity, including, but not limited to,
They've had since May soooooo, who is "Not engaging in political activity" that has been ordered by a judge, presumably to have some effect on Iowa or New Hampshire? Hillary can say it's an accident or whatever other CRAP she wants, it doesn't change the law. SOMEONE is preventing the State Department from engaging in an activity that has court ordered!
I SAY GIVE HER THE CHAIR, AND MAKE SURE SHE'S WET WHEN YOU PLUG IT IN…
BUT THAT'S ME!
I'LL SETTLE FOR A LONG STAY IN THE GREY BAR HOTEL!!!
Last May, a judge released an order mandating that Hillary Clinton's State Department release large batches of the former secretary of state's server emails on a monthly basis.
The next deadline is Jan. 29, and according to The Hill, the department filed a court briefing Friday asking that the judge postpone the deadline by a month, allegedly because of the weekend snowstorm across the East Coast.
"[T]his storm will disrupt the Clinton email team's current plans to work a significant number of hours throughout the upcoming weekend and could affect the number of documents that can be produced on January 29, 2016," the department argued.
Were the request to be granted, however, the next batch of emails would not be released until after the caucuses in Iowa and the primary in New Hampshire. Caucuses and primaries are fairly similar, in that both are used to determine which candidate should represent the entire party during the general election.
The chances of a huge storm hitting the nation's capital right before the last batch of emails was supposed to be released — and right before voters turned out in Iowa and New Hampshire — were 1 in a million, of course, but the Clinton tried to make the most of it.
The fact that Hillary's State Department wanted to postpone the next release until after these two monumentally important events — they can set the tone for the rest of the election season — suggests that this is nothing more than an attempt to boost Clinton's chance of defeating challenger Sen. Bernie Sanders, the self-declared socialist from Vermont.
It would certainly make sense, what with the desperation felt by Clinton's supporters — all of whom have realized that she now faces the very real possibility of losing to Sanders. The assumption, of course, is that President Barack Obama's administration is among those supporters.
This assumption fits, since Clinton is more likely than Sanders to keep in place the programs and policies — Obamacare, for instance — put in place by her former boss.
Simply put, it appears the department wants to rig the elections. What remains to be seen is whether the federal judge in charge of this case will allow that to happen.
H/T Fox News
SUBSCRIBE TO THE TOP STORIES OF THE WEEK IN THE NEWSLETTER HERE
CHECK OUT THE NEW GOOGLE+ PAGE!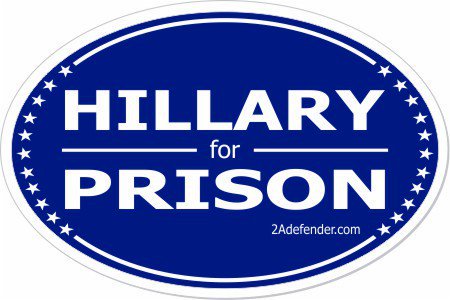 Related Posts:
Smoking Gun: Hillary E-mail Instructs Aide to Delete Classified Markings
Obama's Third Term: What You Need to Know About Hillary Clinton's Emails
Obama Defies Judge's Order, Protects Hillary, and Should Mean Prison
Busted! CIA Reveals Hillary and Obama Armed ISIS (Video)
Bombshell Email: Hillary Clinton Gave Benghazi Stand Down Order
Trey Gowdy Speaks Out About Withheld Clinton Benghazi Emails (Video)
Exposed: Clinton Withheld 180 Emails About Benghazi
New Evidence: Hillary Willingly Violated National Security (Video)
Whistleblower Reveals Hillary Being Fed to the Wolves to Cover-Up Larger Benghazi Scandal (Videos)
400 STINGER MISSILES STOLEN IN BENGHAZI: Why Were They In the Embassy??
Was Hillary Telling Obama To 'Call Off FBI' Or She Will Reveal His Kenyan Birth Parody, Or Much More?
FACEBOOK | GOOGLE+ | TWITTER | PINTEREST | STUMBLE UPON | TUMBLER
DONATIONS ACCEPTED VIA PAYPAL TO GET THE RADIO SHOW UP AND RUNNING…
GO TO: WWW.THELASTGREATSTAND.COM TO MAKE A SMALL DONATION
COMING SOON TO INTERNET RADIO!
STAY TUNED!
FACEBOOK | GOOGLE+ | TWITTER | PINTEREST | STUMBLE UPON | TUMBLER