Aaron Spuler is a firearms enthusiast and recreational shooter. Follow more or his work at The Weapon Blog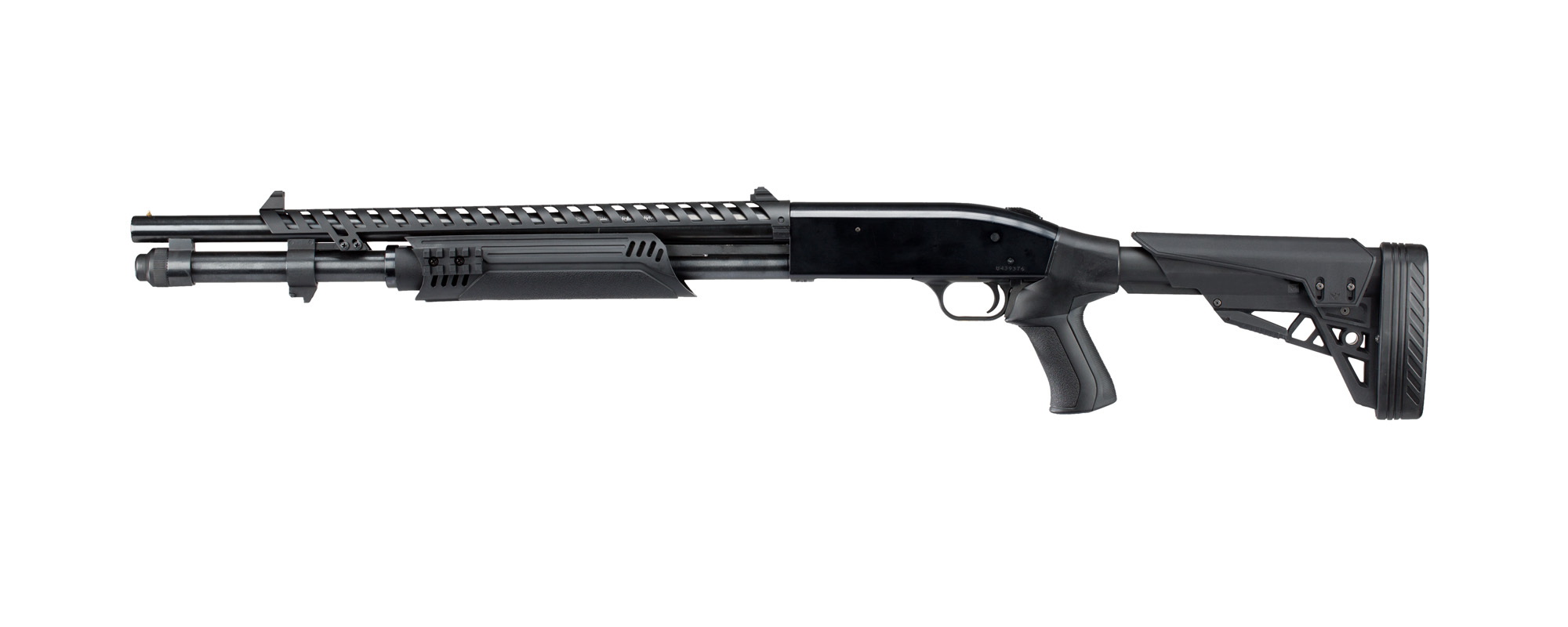 Advanced Technology International® (ATI), a leading manufacturer of firearm accessories, is now shipping the second iteration of the Halo Heat Shield for shotguns.
The Milwaukee company is bringing the Halo 2 Heat Shield to market with some design updates from the first generation of the product line. The biggest revision was to the mounting system, which now allows the ability to mount to a much larger selection of 12 gauge shotguns.
National Sales Manager Amanda Mapes commented on this aspect of the Halo 2 saying; "We worked to simplify the mounting of the Halo Heat Shield, which at the same time allowed it to then fit more shotguns."
The Halo 2 is now touted as being able to fit any 12 gauge shotgun with a barrel lug that begins 13.75 inches or more away from the receiver. Most popular among these would be 12 gauge Mossberg 500/590 and Remington 870 shotguns.
The aforementioned mounting system also prevents any forward movement during use due to the way it secures behind the shotgun's forward lug.
Mapes later added that the popular ghost ring sights from the previous Halo Heat Shield were brought to the Halo 2 unchanged.
The Halo 2 Heat Shield is covered by ATI's universal limited lifetime warranty and can now be purchased online at http://www.atigunstocks.com or through ATI's standard distribution chain for dealers.
About ATI Gunstocks
ATI is located in Milwaukee, Wisconsin and is one of the largest aftermarket firearm stock manufacturers in the world. ATI's guiding principle is to develop and produce high-quality, yet affordably-priced, firearm stocks and accessories that are both safe and easy to install. ATI develops new products in-house at their ISO Certified Milwaukee facility, and warrants their safety and quality by testing them extensively before they reach the market. For more information about ATI and their products please visit http://www.atigunstocks.com.
Source:
http://www.weapon-blog.com/2016/04/ati-is-now-shipping-the-halo-2-heat-shield/