In this interview below between Rick Wile of Trunews, and listener's favorite Dr. Jim Willie, Rick Wile wasn't kidding at all when he said this is by far Jim Willie's best interview of 2016 thus far. Just a few topics in these interviews are:
How the Deutsche Bank gold market rigging will open the doors to the corruption taking place in the west, all at the same time the Shanghai markets will begin to offer gold contracts that actually deliver gold (go figure right!)
Jim explains, in recent years, as each new year rings in, there has been more of a noticeable shift of power from the west to the east. That has resulted in the West needing to have a large number of meetings (which we've seen), in order to handle, manage, and react to their disruptions in power.
Then Dr. Willie talks about the sandbagging of the Saudi's. For some time now, Dr. Willie has been saying how the UBS and Credit Suisse "crime scenes" were really nothing more than ruses to steel the gold from the Royal Saudi family, and it appears that the mission was accomplished.
Once Dr. Willie begins talking about the White Dragon Society Meeting that was called by the head of the White Dragon Society, and actually mentioned an "expiration date" for the U.S. Dollar on the world trade market… I will let you hear the rest yourself… WOW!
SUBSCRIBE TO THE TOP STORIES OF THE WEEK IN THE NEWSLETTER HERE
Click Here to Listen to the Interview – the interview begins at 5:00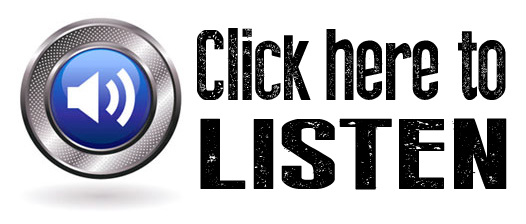 Hat Trick newsletter publisher Jim Willie joins Rick for a riveting 90+ minute explosive interview about the implosion of the Western financial empire and the rise of the Eurasian empire. Could the US Petrodollar end this summer? This is the best Jim Willie interview of 2016!
Click Here to Listen to the Interview – the interview begins at 5:00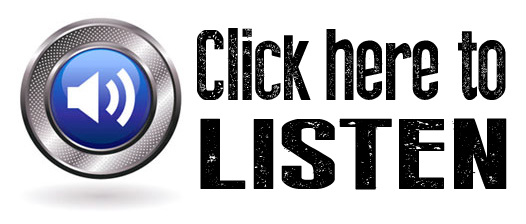 Jim Willie is a statistical analyst in marketing research and retail forecasting. He holds a PhD in Statistics, and his career has stretched over 25 years. He aspires to thrive in the financial editor world, unencumbered by the limitations of economic credentials. Jim operates a free website called Golden Jackass.
SUBSCRIBE TO THE TOP STORIES OF THE WEEK IN THE NEWSLETTER HERE
Since the Head of the White Dragon Society predicted the expiration date of the U.S. Dollar, what a perfect time to bring out the article by Michael Snyder where Americans pretty much say they feel the same way. According to the article, a whopping show that 67 percent of Americans believe that the country is on the wrong track, and only 26 percent of Americans believe that it is headed in the right direction.
26% think we're heading in the right direction huh? That sound high to you?
Are we witnessing the beginning of the end for the United States of America? All great nations eventually fall, and the United States is not going to be any exception. Many of those that write about the decline of our once great country tend to focus on external threats, and there are certainly many that could be talked about. But perhaps even more ominous is the internal societal meltdown that we see happening all around us. According to Real Clear Politics, recent surveys show that 67 percent of Americans believe that the country is on the wrong track, and only 26 percent of Americans believe that it is headed in the right direction. So even though we are tremendously divided as to what the solutions are, the vast majority of us can see that something is deeply, deeply wrong with America.
Personally, I spend a lot of time writing about our economic problems. We have piled up the largest mountain of debt in the history of the planet, last year the middle class became a minority for the first time in our history, and 47 percent of all Americans couldn't even pay an unexpected $400 emergency room bill without borrowing the money or selling something. But I don't want to focus on economics in this article.
Neither do I plan to focus on our political problems. The fact that somewhere around half the country plans to vote for Hillary Clinton in November shows just how far gone we are as a nation. And the Republican Party is essentially just a watered-down version of the Democrats at this point. On average, Congress has just a 14.5 percent approval rating, and yet we keep sending the same corrupt politicians back to Washington D.C. time after time.
What in the world is wrong with us?
Physically we are a giant mess too. According to USA Today, the obesity rate in the United States has more than doubled over the past 25 years, and the OECD has found that the U.S. has the most overweight population in the entire industrialized world by a wide margin.
But our physical problems are not going to be the focus of this article either.
Instead, I want to focus on what is going on inside our heads and inside our hearts. I want to focus on our mental, emotional and spiritual problems.
FACEBOOK | GOOGLE+ | TWITTER | PINTEREST | STUMBLE UPON | TUMBLER
Alvin Conway of The Extinction Protocol has been chronicling global disasters for years, and he has just posted an insightful piece in which he comments on the growing social decay that we see all around us…
According to Covenant Eyes, an internet search group, 1 out of 5 mobile searches on the internet involves pornography. Illegal drugs continue to be both manufactured and transported into the U.S. with no apparent way of halting or stopping the flow. In the US alone, more than 15 million people abuse prescription drugs, more than the combined number of people who reportedly abuse cocaine, hallucinogens, inhalants and heroin. If the war against drugs can't be won, what luck will we ever have winning the war on terror? Does anyone remember who won Lyndon B. Johnson's famed war on poverty? Regardless, let's throw some more taxpayers' money at an issues that money along can't fix.
Later in his article, Conway goes on to link this social decay with the spiritual decline of our nation…
According to Pew Forum, the number of people who claim to be religious in America is declining as the country becomes more and more secular. "Research Center finds that the percentage of adults (ages 18 and older) who describe themselves as Christians has dropped by nearly eight percentage points in just seven years, from 78.4% in an equally massive Pew Research survey in 2007 to 70.6% in 2014. Over the same period, the percentage of Americans who are religiously unaffiliated – describing themselves as atheist, agnostic or "nothing in particular" – has jumped more than six points, from 16.1% to 22.8%." The U.S. is beginning to look more and more like ancient Rome before it collapsed.
I agree with Conway. America is starting to look more and more like the Roman Empire just before it collapsed.
A nation is only as strong as its population, and right now we are quite a disaster. According to the National Center for Health Statistics, the suicide rate in the United States has spiked to the highest level in almost 30 years. The following is an excerpt from a Washington Post article entitled "U.S. suicide rate has risen sharply in the 21st century"…
The U.S. suicide rate has increased sharply since the turn of the century, led by an even greater rise among middle-aged white people, particularly women, according to federal data released Friday.
Last decade's severe recession, more drug addiction, "gray divorce," increased social isolation, and even the rise of the Internet and social media may have contributed to the growth in suicide, according to a variety of people who study the issue.
That same article goes on to say that the suicide rate in this country increased by a whopping 24 percent from 1999 to 2014.
Is that a sign of a healthy nation?
At this point things have gotten so bad that even 70 percent of our pastors are battling depression. The following was authored by respected journalist Jennifer LeClaire…
There is no lack of statistics about pastors and depression, burnout, health, low pay, spirituality, relationships and longevity—and none of them are good. According to the Schaeffer Institute, 70 percent of pastors constantly fight depression, and 71 percent are burned out. Meanwhile, 72 percent of pastors say they only study the Bible when they are preparing for sermons; 80 percent believe pastoral ministry has negatively affected their families; and 70 percent say they don't have a close friend.
The Schaeffer Institute also reports that 80 percent of seminary and Bible school graduates will leave the ministry within five years.
We are a deeply, deeply unhappy nation, and we have been trained to turn to pills as the solution.
According to research published in the Journal of the American Medical Association, 59 percent of all U.S. adults are on at least one prescription drug at this point, and 15 percent of all U.S. adults are on at least five prescription drugs.
Those are absolutely astounding numbers to me. We are the most drugged up nation on the face of the planet, and yet we just keep on getting less happy.
FOR MORE NEWS BY VOICE OF REASON CLICK HERE!
Here are some more selected numbers from a previous article that back up that claim…
–Back in 1987, 61.1 percent of all Americans reported being happy at work. Today, 52.3 percent of all Americans say that they are unhappy at work.
–A different survey found that 70 percent of all Americans do not "feel engaged or inspired at their jobs".
–One survey of 50-year-old men in the U.S. found that only 12 percent of them said that they were "very happy".
–The number of Americans diagnosed with depression increases by about 20 percent each year.
–According to the New York Times, more than 30 million Americans take antidepressants.
–Doctors in the United States write more than 250 million prescriptions for antidepressants each year.
–The rate of antidepressant use among middle aged women is far higher than for the population as a whole. It is hard to believe, but right now one out of every four women in their 40s and 50s is taking an antidepressant medication.
–Compared to children in Europe, children in the United States are three times more likely to be prescribed antidepressants.
–In America today, there are 60 million people that abuse alcohol and there are 22 million people that use illegal drugs.
–America has the highest rate of illegal drug use on the entire planet.
–America has the highest divorce rate in the world by a wide margin.
–America has the highest percentage of one person households on the entire planet.
–100 years ago, 4.52 people were living in the average U.S. household, but now the average U.S. household only consists of 2.59 people.
We are more isolated, more lonely and more miserable than we have ever been before.
But does that mean that we are on the verge of collapsing as a nation?
Just like during the days of the Roman Empire, most Americans cannot even conceive of a time when America will be no more. And yet we can all see that the foundations are being constantly chipped away at.
Will we be able to survive once our foundations are totally gone?
Please feel free to share what you think by posting a comment below…
GET YOUR FREE GUIDE TO SURVIVING MARTIAL LAW HERE
BE SURE TO CHECK THELASTGREATSTAND.COM FOR SURVIVAL GEAR!
IF YOU READ NOTHING ELSE, THE FOLLOWING POSTS ARE ESSENTIAL:
What Exactly Does Global Economic Collapse Coming May 2016 Mean?
Dr. Willie and Peter Schiff Together: Total Currency Collapse and Reset Coming
When Obama Suspends 2016 Election, a Guide to Survive Martial Law (Videos)
Jim Willie: How the Loss of the US Dollar as Reserve Currency Affects You Personally
Economic Implosion Will Lead to Stock Market at 5,000 by 2017 Forecaster Says
Ron Paul, Jim Willie, Peter Schiff, and Collapse of US Dollar on a Global Scale
FOR MORE GREAT MATERIAL FROM JIM WILLIE:
Dr. Willie: US Markets in Terminal Phase of Economic Collapse… Extreme Pain Ahead
Dr. Willie: Economic System is Collapsing Right Now; Us Dollar in a "Short Squeeze"
Dr. Jim Willie: The Dollar is Dead! Even Mainstream Media Realizes it!
Dr. Jim Willie: The Global "Banksters" Plan For the Economic Markets (Video)
Dr. Jim Willie: Expect More US Voter Fraud as US Debt Problem Looms
Jim Willie: Chinese Replace US Swift Banking System, Hastening US Dollar Collapse
Dr. Jim Willie – Secret Meeting at the G20 to Take Down the US Dollar
Dr. Jim Willie: Financial Deals Happening Behind Closed Doors; US Not Invited
Dr. Jim Willie: Economic Collapse is On Our Doorstep
Jim Willie: "The Quickening" is Approaching Global Economic Markets
Jim Willie: Both Our Allies and the American People Absolutely Hate Our Government
Jim Willie: U.S. Dollar is Now a Matter of National Security Due to Poor Decisions
Jim Willie: Armageddon Coming to U.S. With Trillions Exposed In Derivatives
Jim Willie, the Crumbling Global Economy, and the Dollar Crisis
FOR MORE GREAT MATERIAL FROM PETER SCHIFF:
Peter Schiff: "Trump's Very Massive Recession May Have Already Begun"
Peter Schiff: Americans Fear Future With 'Dead-End Economy, Crap Jobs, and Awful Wages'
Peter Schiff: "Can Donald Trump Really Make America Great Again?"
Peter Schiff: Dollar Collapse Will Be the Single Biggest Event In Human History
Peter Schiff: Obama "Peddling Fiction" As Unemployed Tops 100 Million People
Peter Schiff: Here Comes the Great, Great, Great, Great Recession!
Peter Schiff: "Whatever Obama Was Calling Recovery… is OVER!"
CNBC Actually Admits Peter Schiff Was Right… Again (Video)
Peter Schiff and Reagan Advisor: Complete Economic Collapse Immediately Ahead
Peter Schiff: Warning! Economic Storm Clouds Ready to Rain
Peter Schiff: Death of the US Dollar Is Imminent; Fed Out of Options
SUBSCRIBE TO THE TOP STORIES OF THE WEEK IN THE NEWSLETTER HERE
FACEBOOK | GOOGLE+ | TWITTER | PINTEREST | STUMBLE UPON | TUMBLER
DONATIONS ACCEPTED VIA PAYPAL TO GET THE RADIO SHOW RUNNING…
AND THEN TO HELP KEEP SPREADING THE MESSAGE!
COMING SOON TO INTERNET RADIO!
STAY TUNED!
FACEBOOK | GOOGLE+ | TWITTER | PINTEREST | STUMBLE UPON | TUMBLER