Aaron Spuler is a firearms enthusiast and recreational shooter. Follow more or his work at The Weapon Blog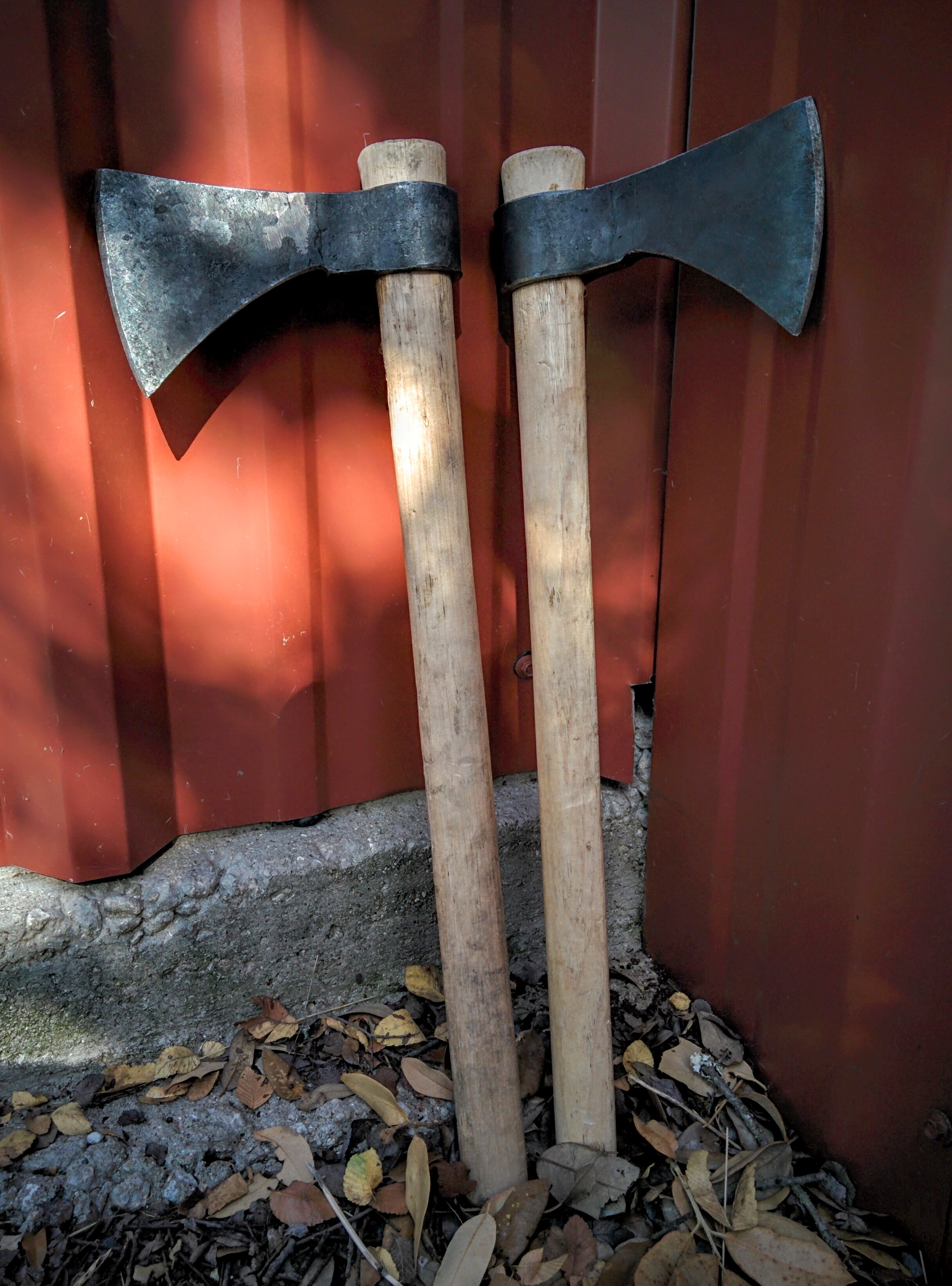 I was recently contacted by the good folks at Hatchets and Axes and offered the opportunity to review their Best Competition Throwing Tomahawk. Excitedly, I waited for the tomahawk to arrive at my door.
The hawk had a nice weight in the hand, with a good balance as well. The ridge along the front of the shaft was more pronounced than others I have used in the past. At first, I thought that may be a detriment, but when throwing I did not notice any ill effects.
I will not claim to be an expert at throwing tomahawks by any means, if we're being honest I would classify myself as a beginner. For those not familiar with the mechanics of throwing a hawk, my buddy Dustin Ellermann walks through the process:
I encountered some issues with the tomahawk provided, where the head separated from the shaft a few times. After discussing with the Hatches and Axes staff, this is normal when throwing at an odd angle or without the proper form. I spent time trying to correct my form to no avail. In talks with the staff, it was determined that I received a hawk that was slightly out of spec. Shortly thereafter, they shipped another out to me. I really have to hand it to Mr. Chris Watkins for going above and beyond with me to make sure everything was right, and for answering all my questions along the process.
With the replacement hawk, I was able to really have some fun with it. I found it to be a well constructed product, with a staff that is top notch. I will be using the Hatchets and Axes tomahawk when my sons are old enough to start learning how to throw hawks. And maybe – just maybe – I'll get good enough to throw with five rotations like Dustin.
Source:
http://www.weapon-blog.com/2016/08/tomahawks/