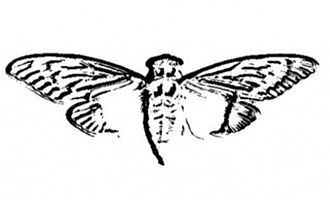 "Exclusively on 'What They Don't Want You To Know'" has posted a message from "Anonymous" YouTube user AnonymousXenc. But wait. Isn't YouTube now censoring "conspiracy theories" for the CIA, just as Facebook is doing?
If so, why would the PTB allow Anonymous to post such material, directly from www.ConspiraciesYTtv.com on September 15? Could the answer be two words, controlled opposition?
Watch Anonymous in the YouTube video below to better determine if it is possibly a limited hangout, or controlled opposition. Remember, controlled opposition presents up to 90% truth — to gain trust and followers. It then leads those followers against their best interest. Then, watch the video below it, Anonymous – Government Controlled Opposition Psyop.
Anonymous – Government Controlled Opposition Psyop
It is no surprise Anonymous is all over newspaper pages and the 9/11 truth movement is completely blacklisted.
That's because the government wants you to know about Anonymous and their alleged 'amazing hacking abilities' such amazing 'hacking skills' that enable them to take down the DOJ, FBI in minutes and many other websites with complete ease," says YouTube user truthcactus, adding that "if that's the case, we need to fire some people at the FBI and DOJ for sucking at their jobs and creating insecure websites, but just like on 9/11, nobody will be fired for incompetence."
TruthCactus says that Anonymous is a controlled opposition group created not only to lead the "angry opposition" in this country (the 99%) and to the purpose of the much needed "super hacker" threat yearned for by the corporate-government to insist on widespread internet censorship and new internet laws and spying powers.
"Without the concocted 'Anonymous' threat, people would say, "Hey, why are you spying on all internet activity?" but after 'Anonymous' takes down high profile government sites they can claim it was a 'necessity for national security'.
"Just like 9/11- alleged weakness exposed by an 'outside force' (really an inside force) will be used as an excuse for Draconian laws and reduced freedoms and privacy for Americans and others around the world," truthcactus states. "'Anonymous' is the group giving government the excuse they've been needing, so they had to make it themselves, according to truthcactus.
"… it is totally obvious that they are not a rag-tag group of "hackers" because they use the same audio and video methods in all their videos, and have supposedly one twitter account (which supposedly the government can't track down)."
Any group or individual recommending violent illegal actions, subtly or overtly, as the latest Anonymous message above does, should raise a red flag, alerting potential danger or trouble ahead.
______________________________
Please share your opinions below in the comment section. Liked it? Please "Recommend" it at the top of the page. Thank you.