America's First (1st) Punk Rock President Donald J. Trump
Future President Donald J. Trump kickin' it years ago NYC style with GG Allin – World Famous Historic Punk Rock Entertainer. Does America really know our President – does he know the American People?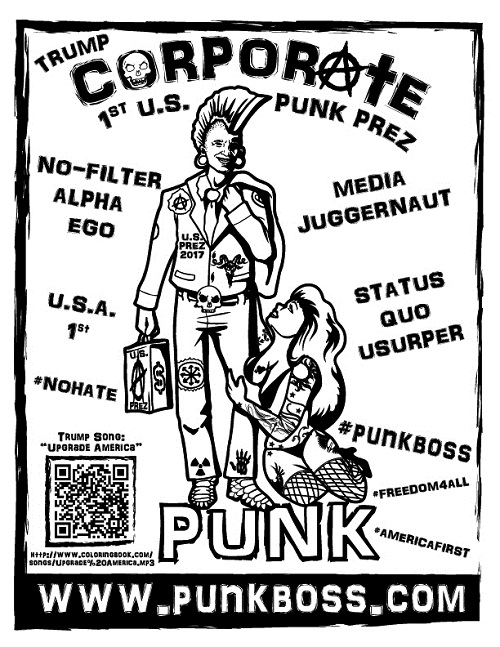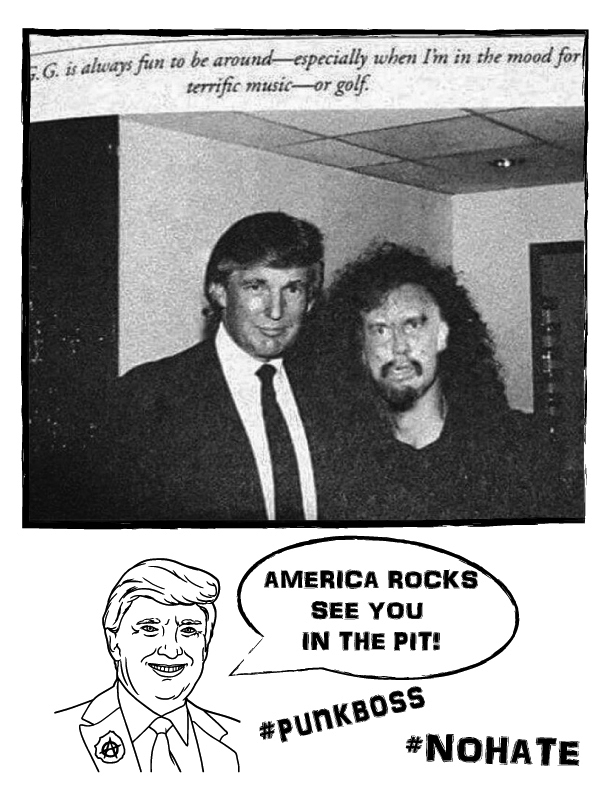 President Trump states his mission is "America First". Trump acknowledges his haters – loves his supporters – enforces the 1st Amendment and wants all American people to grow, be themselves and be successful in their personal lives.
As America's 1st Punk President, Donald J. Trump shoots from the hip when communicating with the American people, rolls over the media like an unstoppable force and boldly upsets the status quo, all the while peacocking his famous signature haircut.
President Trump has boldly expressed his stage persona and revealed his alpha ego outlook. How does the 1st Punk Prez appeal to you?
#nohate #americafirst #punkboss #freedomforall #presidenttrump