The election of Trump has long been considered to be a major blow to the Deep State and their globalist ilk; all of whom were clearly planning for a Hillary presidency. But with Trump's military escalation in Syria, has he played right into globalist hands? And now, people are questioning whether Trump had owed powerful globalists a decades-old debt.
In the following video, Right Wing News looks at the possibility that the Rothschilds and the Rockefellers had bought Trump's loyalty in the late 80s and early 90s by bailing out his struggling casino empire.
Has he been in their debt all this while; were the globalists ok with either candidate winning? Or is it more likely that Trump has been misguided by his advisors, many of whom are just one step short of openly carrying cards announcing their allegiance to the Deep State? Either way, things aren't looking good.
SUBSCRIBE TO THE TOP STORIES OF THE WEEK IN THE NEWSLETTER HERE
GET THE NEW INTELLIGENCE MEDIA IPHONE APP
The Rothschilds bought out Donald Trump decades ago, and now the President is repaying the globalists by doing the New World Order's bidding.
As soon as Trump pulled the trigger on Thursday, liberal guests on MSNBC and CNN were gushing praise and John McCain and Hillary Clinton were slapping him on the back.
Let that sink in.
Make no mistake, the U.S. presidential election was rigged even before the first ballot was cast. The Rothschilds were up to their old tricks – funding both sides of the war in order to fuel chaos, derive maximum profit, and ensure they retain ultimate influence when the new order emerges.
Everybody knows Hillary Clinton was the establishment's candidate of choice, backed by the Rothschilds and the New World Order. But what is less well known is that Donald Trump is also a Rothschild creation and actor, playing a part in the great sham that is the New World Order's fake politics, designed to keep control of the people in this supposedly "democratic" society.
SUBSCRIBE TO THE TOP STORIES OF THE WEEK IN THE NEWSLETTER HERE
GET YOUR AMERICAN INTELLIGENCE NEWSLETTER AT:
During the election political analysts said that Trump's tilt for the presidency has been "thirty years in the making."
This made even more sense than those establishment shills at the Washington Post realized. Thirty years ago members of the Rothschild family saved Trump from bankruptcy and took him under their wing. They recognized his potential as a "man of use" and "colorful front man" for a secretive organization that prefers to keep itself in the shadows.
Consider how Trump built his wealth – and who supported him during his booms and busts.
"In 1987 Donald Trump purchased his first casino interests when he acquired 93% of the shares in Resorts International. Resorts International has a sordid history which began in the early 1950's when it evolved from a CIA and Mossad front company which had been established for the purpose of money laundering the profits from drug trafficking, gambling, and other illegal activities.
On October 30, 1978, The Spotlight newspaper reported that the principle investors of Resorts International were Meyer Lansky, Tibor Rosenbaum, William Mellon Hitchcock, David Rockefeller, and one Baron Edmond de Rothschild."
"In 1987, upon the death of longtime CIA front man James Crosby, the nominal head of Resorts International, up-and-coming young New York real estate tycoon Donald Trump stepped into the picture and bought Crosby's interest in the gambling empire."
"Trump soon became a household name, with his colorful personality and his insistence upon naming a variety of luxury hotels, apartment houses and other commercial ventures after himself. But while the name "Trump" appeared in the headlines, the names of the real movers behind Resorts International – Rockefeller and Rothschild – remained hidden from public view."
"After quickly expanding the reach of Resorts International to Atlantic City in the final years of the 1980s, Donald Trump found himself in financial trouble as the real estate market in New York tanked. The three casinos in Atlantic City, like other Trump assets, were under threat from lenders. It was only with the assistance and assurance of Wilbur L. Ross Jr., senior managing director of Rothschild Inc. that Trump was allowed to keep the casinos and rebuild his threatened empire."
This was detailed in a Bloomberg article from March 22, 1992.
HELP RIGHT WING NEWS AND THE LAST GREAT STAND SURVIVE THE 90% PAY CUT BEING DOLED OUT BY YOUTUBE PRESENTLY… OTHERWISE WE WON'T BE ABLE TO OPERATE FOR LONG…
https://thelastgreatstand.com/stop-the-censorship/
The same Wilbur L. Ross, still Jacob Rothschild's right hand man, came out in support of Trump's nomination in March 2016, also reported by Bloomberg – and is currently Donald Trump's Secretary of Commerce.
In another move to fill out his economic team, Trump nominated Steven Mnuchin to be his Treasury Secretary. That's the same Steven Mnuchin who spent 17 years working at Goldman Sachs, an investment firm that has produced multiple secretaries of the Treasury, before taking the helm of Trump's fundraising operation this year.
Mnuchin also worked with the man who broke the Bank of England. Billionaire globalist George Soros hired him in 2003 to start a new business, Dune Capital, focused on buying risky debt.
If the links aren't obvious enough, consider the fact that Jacob Rothschild's son, Nat Rothschild, even dated Ivanka Trump.
Both candidates in the election were controlled by the globalist powers that be. You had Hillary Clinton sacrificing chickens and begging in emails to pay her penance to the Rothschilds. Meanwhile, Trump appears to have been bought long ago. He was made by the Rothschilds. He is paying his penance by appointing senior Rothschild men to key posts in his administration and is now playing the globalist game.
Either way, American citizens didn't have a choice in this election. The New World Order have been working behind the scenes for decades creating the actors that played the roles.
This was the New World Order's plan all along. To have both candidates operating under their interests whilst systematically pitting the entire nation against each other, creating the chaos they need to push their New World Order agenda closer to completion.
SUBSCRIBE TO THE TOP STORIES OF THE WEEK IN THE NEWSLETTER HERE
FACEBOOK | GOOGLE+ | TWITTER | PINTEREST | STUMBLE UPON | TUMBLER
OTHER STRANGE CONSPIRATORIAL STORIES:
Every 'Conspiracy Theorist' In America Has Just Been Vindicated… (Video)
Obama Wiretapping Bombshell Drops; This is as Serious as it Gets (Video)
WikiLeaks Releases Vault 7 – "Largest Ever Publication Of Confidential CIA Documents"
Updated: Interview with a Former NSA Deep State Operative About Today's Events ]
Alleged "Consensus on Climate Change" Actually Only 75 Hand-Picked US Scientists (Video)
Proof Andrew Breitbart Was Actually Killed to Conceal PizzaGate Story! (Video)
One-Stop Shop With Everything You Need Regarding the PizzaGate Pedophile Ring (Videos)
CNN: "Drunk Hillary" Beat Sh*t Out of Bill Clinton on Election Night
U.S. Intelligence Agencies Stopped a Silent Obama/Clinton Coup; Now You Are Needed (Video)
Weaponized Cell Towers Are Directly Related to Why Chemtrails Are Sprayed (Video)
More on Why Weaponized Cell Phone Towers Are Popping Up Everywhere (Video)
Why Are Weaponized Cell Phone Towers Being Constructed Everywhere?
U.S. Government Experimenting on U.S. Citizens Unknowingly (Video)
What Are Global Leaders All Warning Their Countries to Prepare For? (Video)
US Government Experimenting Using Secret Electronic Warfare on Citizens (Video)
Mainstream Media Blasts Alternative News Personality on FEMA Camps (Videos)
Proof Massive Underground Military Bases and Complex Tunnels are Real (Videos)
Why Is The Federal Government Installing Mysterious Boxes On Utility Poles? (Videos)
Secret FEMA Meeting Discovered Some Very Bad News For Mankind (Video)
Secret Banker Meeting in New York Unveils New Digital Cash System (Video)
FACEBOOK | GOOGLE+ | TWITTER | PINTEREST | STUMBLE UPON | TUMBLER
"I'M WITH THE DEPLORABLES" T-Shirt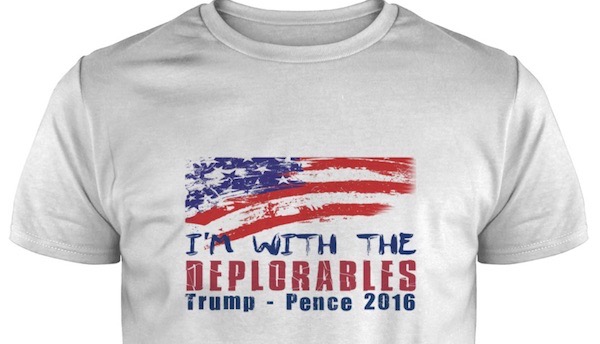 FACEBOOK | GOOGLE+ | TWITTER | PINTEREST | STUMBLE UPON | TUMBLER