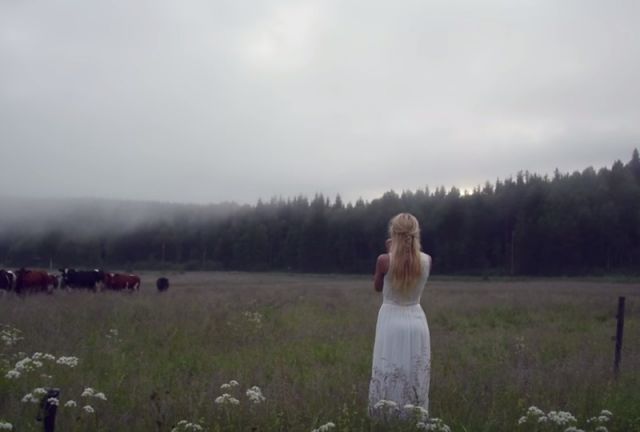 It's often argued that everything our ancestors did and said gets stored into our brains. Their experience and knowledge gets passed down from generation to generation. This may explain why we know or react to certain things without having any prior knowledge.
Kulning is an ancient herding call used in the Scandinavian region. The call is a high pitch tone that can reach long distances. The herding call sounds more like a haunting and sad melody meant to echo through mountains and alleys.
It was getting late and foggy on a magical night last month when Swedish artist Jonna Jinton wanted to try kulning. She wanted to find out if the animals would answer to the call their own ancestors heard when the women called them. Kulning might just be one of the most beautiful and enchanting sounds ever made.
Source LifeBuzz.com
Check out more contributions by Jeffery Pritchett ranging from UFO to Bigfoot to Paranormal to Prophecy
~~~~~
Most people who use social media have figured out that Facebook and Google are in cahoots with the government. For those who are well aware of the issues, it's high time you switched over to Seen.life. It is a website that is similar to Facebook but without all the censorship.
Firearm friendly, you may buy sell or trade anything allowed by site TOS rules.