(Minghui.org) Falun Gong practitioners were invited to participate in a healthy living style expo from March 23 to 26, 2017. They introduced Falun Gong and demonstrated the exercises to visitors.
The hosting organization has invited the local practitioners to be in the expo many times.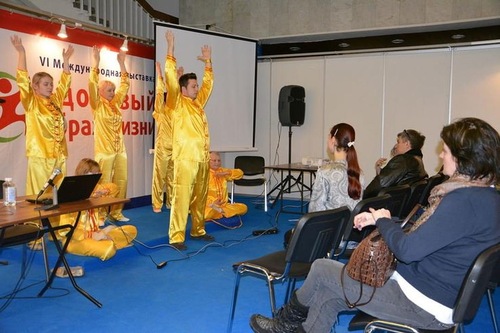 Practitioners tell people about Falun Gong and demonstrate the exercises.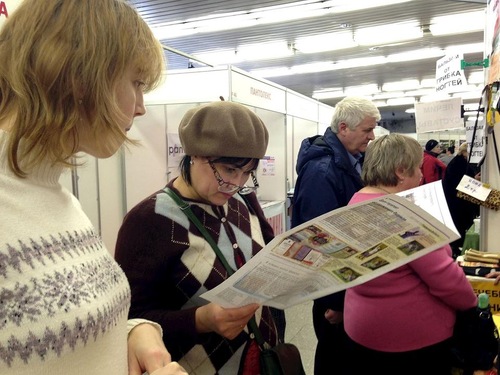 Reading the Falun Gong literature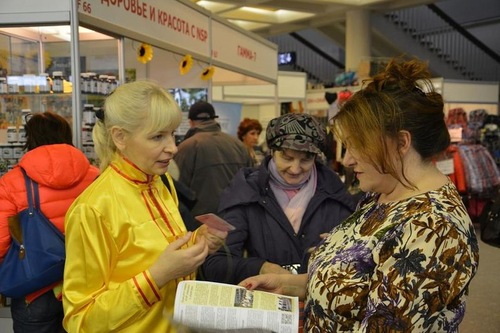 Learning about Falun Gong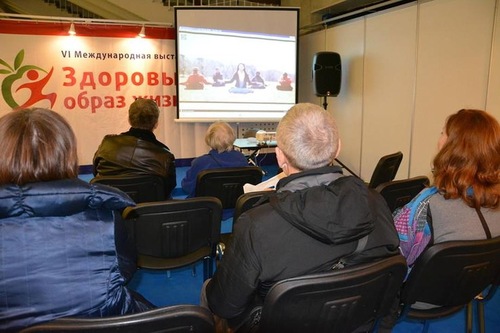 Watching a video on Falun Gong.
A doctor who specializes in the treatment of spinal diseases observed the exercise demonstration and asked many questions. He also viewed the Falun Gong introduction video in the hall and asked where he could find a local practice site. He said he sensed an unusual energy and wanted to learn more.
A lady who watched the practitioners demonstrating the five exercise also said she felt a special energy. When the lady's friend asked her what kind of energy it was, she pointed up and said, "Look. Their bright and powerful energy fills the sky."
A young man who had a sports injury said he wanted to help recover by doing a sitting meditation. Watching the Falun Gong exercises encouraged him, and said he would learn it.
An 80-year-old man who said he had been a sports coach for 40 years asked for information materials after talking with a practitioner. He said, "I will go to the park where you do the exercises every evening."
The practitioners also told people about the Chinese regime's persecution of Falun Gong. Many visitors found it hard to believe. One lady said, "What everyone really needs nowadays is Truthfulness-Compassion-Forbearance!"
A Chinese visitor at first declined to accept a Falun Gong flyer. He raised a few questions after reading the poster board with Falun Gong information. He then accepted a newspaper on Falun Gong and smiled, saying, "China will be proud of this."
Website Link: http://en.minghui.org/html/articles/2017/3/31/162687p.html