(Minghui.org) When the annual Harmoni Expo was held in suburban Stockholm on April 1-2, 2017, where more than 300 vendors exhibited health-related products and systems. Among them, Falun Dafa practitioners brought peaceful exercises and a workshop, both of which received warm response from the event attendees.
Practitioners performed the five sets of exercises at the booth each day from morning until evening, and the gentle movements drew group after group of people. Many were interested in learning more about the meditation, and some were curious about the ongoing persecution in China.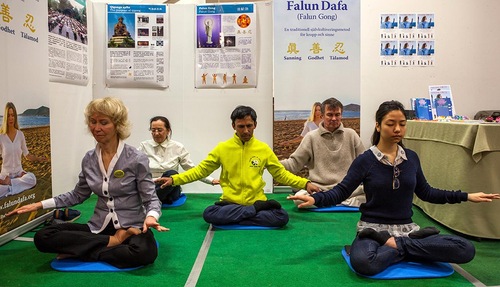 Falun Dafa practitioners perform exercises during Harmoni Expo on April 1-2, 2017.
One woman who stopped at the booth watched practitioners doing exercises for a long time. When talking with a practitioner later, she said she could feel the strong energy in the field. "The music is also great. And for some reason, everything is so touching here, and I almost cried out of joy." She was glad to hear that free teaching sessions were available nearby, and said she would definitely try the exercises.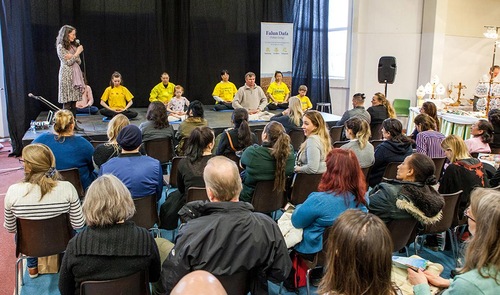 Exercise demonstration on the stage. Many event attendees began learning the movements right after the demo.
Elisabet from Finland came on the first day and began learning the exercises. She returned on the following day and continued learning. She said the movements made her feel refreshed with energy. She was grateful that practitioners came to the event and shared the practice with the community.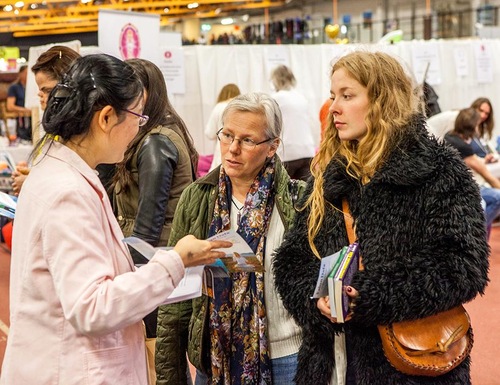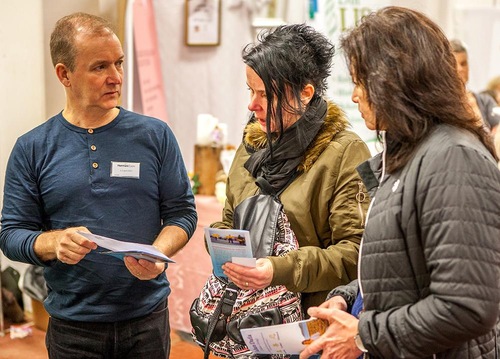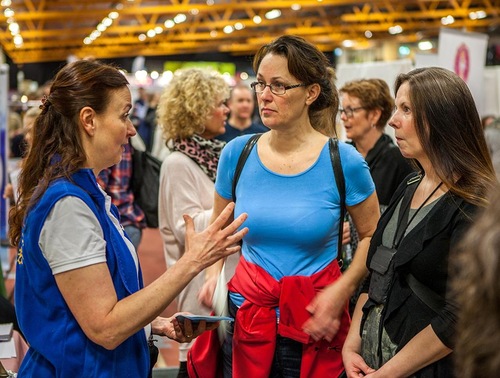 Many people asked questions about Falun Dafa and wanted to know more.
People from other cities were also interested in the meditation. Two women from Gävle, who had traveled nearly two hours to the expo, said they were excited to meet Falun Dafa practitioners. Upon hearing that there were group exercise sites across Sweden, they were very happy and said they would follow up in learning the exercises.
Website Link: http://en.minghui.org/html/articles/2017/4/4/162729p.html