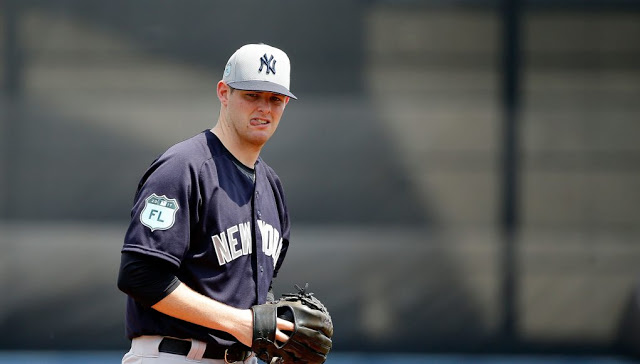 BYB's Barry Millman has his finger all over the pulse with his piece TUESDAY IS D-DAY FOR THAT LAST ROTATION SPOT. And then Tuesday came, and in what seemed like the dead of night… a selection was 'officially' made, and that selection was Jordan Montgomery.
The New York Daily News writes:
"Jordan Montgomery came out of nowhere to win the No. 5 spot in the Yankees' starting rotation…

Luis Severino was pushed back to Thursday, meaning Masahiro Tanaka (Friday) and CC Sabathia (Saturday) will get an extra day of rest. It was supposed to be that the Yankees wouldn't require a fifth starter until April 16.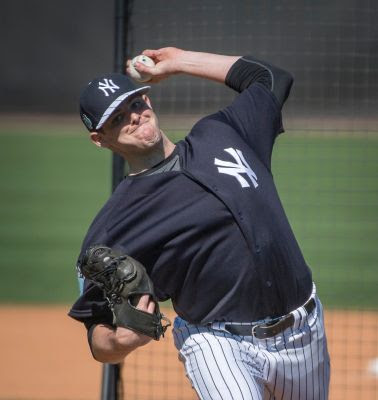 Photo: Newsday
Montgomery, a 24-year-old lefty, wowed the Yankees with an impressive spring. He wasn't even considered a candidate going in, but ended up beating out the likes of Luis Cessa, Bryan Mitchell, Chad Green and Adam Warren to win the spot."
And just like that, another kid gets an opportunity in the Yankees youth movement!
Root for JoMo, folks! He's something special!
Source:
http://bleedingyankeeblue.blogspot.com/2017/04/montgomery-snags-5th-starter-role.html