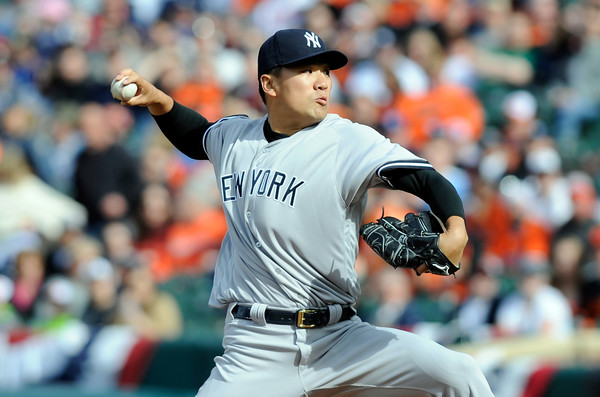 Source: Greg Fiume/Getty Images North America
It's official. The 2017 Yankees are making me sick.
We should be winning games but instead we dropped the first series to the Tamp Bay Rays and we have lost two out of three games so far against the Baltimore Orioles. These games were winnable and here we sit, losing games to AL East rivals.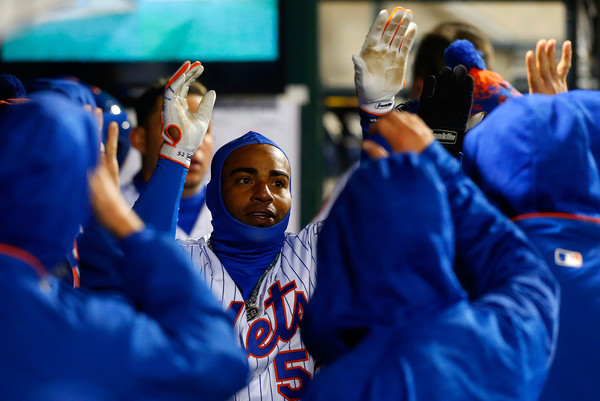 Source: Jim McIsaac/Getty Images North America
Even my daughter, a Met fan, feels bad for me. As we watched the Met game (you know I am desperate if I am watching a Met game), following the Yankees loss and she said with the utmost empathy, "I thought you were going to be good this year. I was hoping for you." Nice, a Met fan is hoping for me. Just what we all need.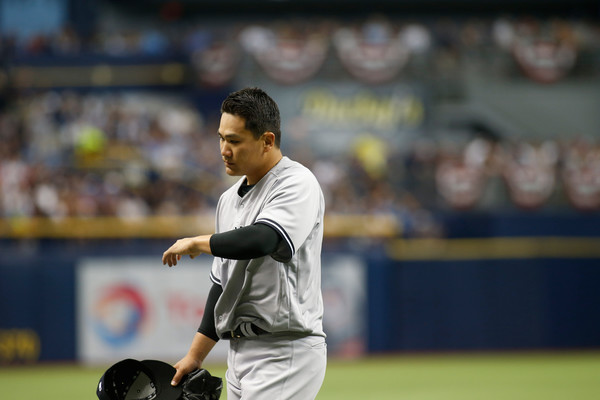 Source: Brian Blanco/Getty Images North America
Honestly, Masahiro Tanaka, looked shocked that the O's got hits off of him, shortly before Joe Girardi saw enough and yanked our number 1 starter. After his awful outing on opening day, Tanaka said he knew what to do "to fix things."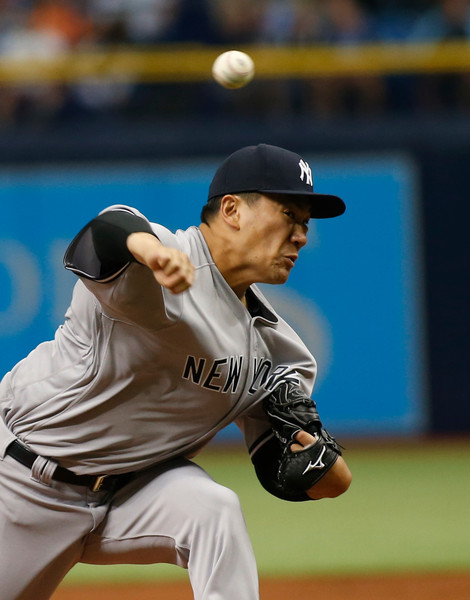 Source: Brian Blanco/Getty Images North America
"I absolutely wasn't able to do my job today,'" the Yankees' ace wrote, according to his interpreter. "'I look back at the video, and I looked awful. I wasn't able to control my emotions, as well as command or control the ball. However, looking at video, I've realized what I had done wrong in the game, so I'll make those adjustments and try to come back strong the next outing," reported the NY Daily News. Fast forward to Saturday, and Tanaka may have fared a bit better, but still was not dominant, struggling with his command for five innings.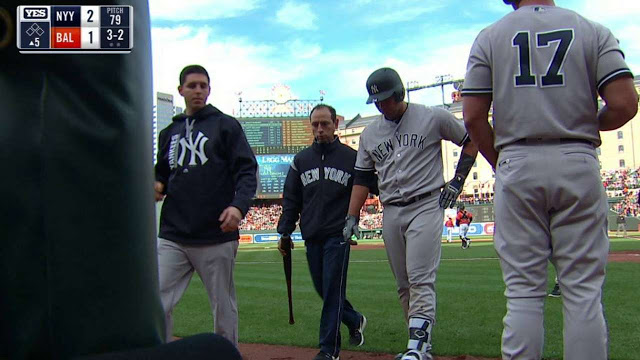 Then, there was the Gary Sanchez injury, which pierced a hole in my heart. Sanchez left the game on Saturday in the fifth inning "after appearing to be injured on a swing, crouching and favoring his right elbow after fouling off a 3-2 pitch from Kevin Gausman," reports the Associated Press. He is headed to the 10-day DL list with a right biceps strain.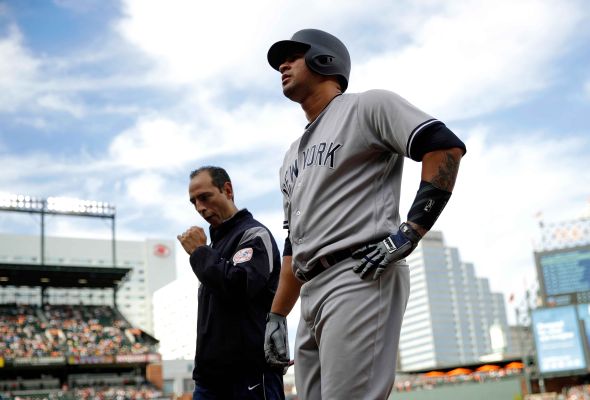 "There is no word yet of the severity of the strain, but following the game, Sanchez told the media that the injury is to the biceps muscle, not a tendon or ligament, and he will see a doctor in New York on Monday or Tuesday. Manager Joe Girardi also said after the game that the team will exercise caution because the injury is to Sanchez's throwing arm, and the Yankees will call up catcher Kyle Higashioka from Triple-A on Sunday to replace Sanchez on the roster," reports the YES Network.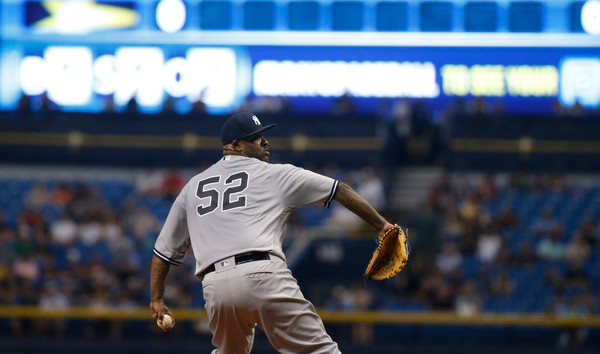 Source: Brian Blanco/Getty Images North America
That's strike two for the Yankees. Sorry to start Sunday on such a somber note, but it is what it is. Let's hope CC Sabathia can salvage one game in the series, saving us from an Oriole sweep. And that we can get back on track with our slugging and bull pen, because these performances are making me sick.



–Suzie Pinstripe
BYB Managing Editor
Twitter: @suzieprof

Source:
http://bleedingyankeeblue.blogspot.com/2017/04/the-yankees-are-making-me-sick.html