Story Views


Now:
Last Hour:
Last 24 Hours:
Total:
Vehicle Attacks are "Not Our Style" – Radical Muslim
Tuesday, March 28, 2017 6:04
% of readers think this story is Fact. Add your two cents.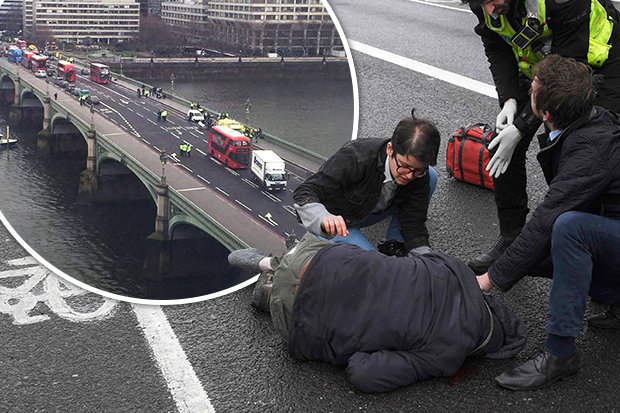 Vehicle Attacks Are Not Done By Muslims

Salmon Hossein is a radical Muslim living in Bangladesh
who believes all terror attacks in the West are organized
by intelligence agencies under the coordination of Mossad.
by Salman Hossein
(henrymakow.com)
The Westminister Bridge/House of Parliament attacks
and the
Berlin Marketplace
were textbook Mossad ops carried out with the assistance of the (((BND))) and (((Mi-5))). The operations were conceived by Jewish scriptwriters in what can only be described as an art-imitating-life scenario.
The Westminster bridge car attack in London exactly a year after the Jewish terrorist bombings in Brussels on the occult date of 3/16/2016) was carried out by either a Jew or (((Mi-5))) asset. The BBC's Daniel Sandford stated that there were two attackers involved – one being a bald (((Caucasian male))) and the other described as a black male with a goatee. The vehicle was driven by the bald male while the dual citizen British-Nigerian got out of the passenger's side to storm into parliament square to carry out the alleged stabbing against the cop (if the official story can actually be believed).
Why did the (((White))) driver have to crash the car into the railings of the Parliament instead of driving right into it? Was it done in order to avoid direct CCTV capture of his involvement?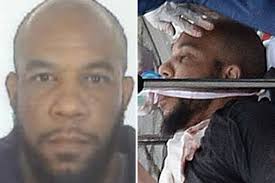 How could
Adrian Elms
aka "Khalid Masood"
(a man with a violent
criminal past
) be seduced into allegedly running out of a vehicle with just a knife (if the official story is to be believed)? He must have been tricked into thinking that "Islamic terrorism" in the West is a real thing and clearly didn't socialize much with the mainstream Muslim communities in the United Kingdom.
His (((Mi-5))) Caucasian handler(s) must have sold him the idea that there would be multiple co-ordinated attackers (like in the Orlando gay nightclub incident) that would join him in the operation and the main targets were the local politicians in the Parliament Building (or else why would he go all in as a lone wolf?).
The blades used in the alleged stabbings show no blood stains from the images seen so far. There are no images/CCTV footage showing Keith Palmer being stabbed.
This is the original position of Hamas, Hezbollah, and Islamic Jihad with respects to the presence of Jews in Palestine. This is a position billions strongly support.
The Israelis, in their direct contact with the Palestinian resistance, have projected their experience with Palestinian Muslims unto (mainly) white gentiles in the Western world – thereby attempting to create/instigate a greater Islam versus Western clash of civilizations debacle (as per the
Bernard Lewis
/
Samuel Huntington
Jewish conspiracies dictate).
As two of the five dancing "Israelis" (Oded Ellner and Sivan Kurzberg) y stated explicitly: "The fact of the matter is we are coming from a 'country' that experiences terror daily (sic!)…" and "We are Israeli. We are not your problem. Your problems are our problems. The Palestinians are the problem."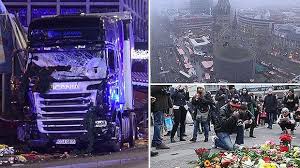 BERLIN
In the case of the
December 19th 2016 Christmas terror attack in Berlin
, Anis Amri, the innocent scapegoat (who also struggled financially) was driven to Berlin by
a (((BND))) agent
. He already had a criminal record in Italy where he was in the slammer for four years due to
an arson attack
on a school.
In 2015, he was sent to Germany where he got rejected for seeking asylum. There he joined an alleged "Islamic Network" infiltrated by (((German Intelligence))) which got in touch with him. They ended up convincing him to
shoot a selfie video
pledging allegiance to the Israeli (((Abu Bakr Al Baghdadi))) and showing support to the fighters which the intelligence agents convinced him would be transmitted to the militants in order boost their morale for (((ISIS))) fighters battling against Russian/Western troops (i.e. the Crusaders).
There is nothing morally wrong either celebrating or promoting the slaughter of Western troops in Muslim lands. He also had an alcohol problem and may have done it to help bolster
his financial situation
. At no time in the video did Anis Amri say he was going to attack Europeans or more specifically Germans in their home territory. No details of any terror plans are released. He just repeats standard rhetoric regularly used by Dae'sh fighters. Since he was in contact with
the intelligence agencies of Germany
, they would have have some sort of idea as to his finances, his personality, his purchasing habits, and the type of weapons he possessed (if he indeed carried any).
The sayan Ariel Zurawski had helped set up the Polish truck driver, Lukasz Urban, who was 1.8 meters and 264 pounds (120 KG) whereas Anis Amri the patsy/scapegoat was 1.78 meters tall and of average/medium weight.
Multiple assailants
(two or more) were said to have attacked the driver, who appeared to be suspicious of the area he was going to unload his goods (which he described as being "weird").
So who sent him there? What does Ariel know about the "clients" involved in summoning Lukasz? Weightwatchers lists a healthy weight range for someone of Amri's stature as being anywhere from 139 to 174 pounds (around 100 lbs less than the Polish truck driver).
There is also
no CCTV or mobile footage
from the scene of the attack showing Anis Amri as being involved in the operation. He was executed by far right elements in
the police
without a trial – even one in a kangaroo court.
—
Also by Salmon Hossein
Related-
Source:
https://www.henrymakow.com/2017/03/vehicle-attacks-not-our-style.html