Note: This article was originally posted on NRA Blog: http://bit.ly/2lohwSi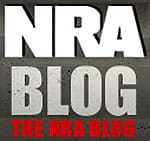 USA -(Ammoland.com)- Have you ever heard of a "guntry club?" If not, a warning: your average country club will never be the same.
A gun country club, or "guntry club" for short, is a luxury shooting club that offers a unique shooting experience to all participants.
The term country club may conjure images of fine dining, expensive cigars, leather couches, manicured golf courses and sparkling pools. Conversely, gun culture could inspire thoughts of dark and cold ranges, dusty or muddy outdoor environments or even loud, brash and unforgiving crowds.
Now imagine if you were to combine the best of those two worlds. If this sounds like your cup of tea, this dream has become a reality by way of guntry clubs.
With an increasing number of people participating in the shooting sports, guntry clubs are  the perfect environment to fully immerse yourself in gun culture. Guests and members are allowed to shoot at these top-notch ranges with cutting-edge technology that makes getting into the sport that much easier.
Prepare to learn the fun and excitement of the shooting lifestyle with all the comfort and amenities of an upscale country club.
Yes, this is real life.
What sets a 'guntry club' apart from a gun range?
The guntry club industry is still young. Currently, there are roughly a dozen upscale firearm clubs across the country that provide a service and atmosphere like no other.
You will often have a wide selection of premium ranges organized for particular types of practice, an ammo concierge, a firearm and ammo sales counter and premium apparel for sale, among other services.
When you're done shooting for the day you can enjoy VIP lounges filled with fine dining, craft beers, cigars, fine wines and fully staffed coffee stands. While this sounds luxurious, gun safety always comes first, so you will always shoot first, then enjoy wine and dinner later.
How do they work?
Whether you are a new shooter or are a lifelong veteran, guntry clubs are a comfortable place for you to enjoy shooting. It is a positive environment where you will feel encouraged every step of the way, and professionals will be there to help guide you along your journey.
When you arrive you will be greeted by a concierge who will "fit" you with the firearm that best suits you based on what is available for rent. This provides a unique opportunity to try out new firearms if you are in the market. Many facilities allow members to store their personal firearms in a designated gun safe on site.
From there, you'll have more options than you can imagine. For example, Frisco Gun Club in Texas offers 36 pistol lanes, four rifle lanes, a huge sales floor and a multitude of course options. Once the staff gets you set up with a firearm, they will help choose the range best suited for you based on your needs.
Let's say you want to practice reaction time, or maneuvers, or still target practice — you can! You name it and the guntry club can point you in the right direction in almost every instance.
Here are a few clubs you can check out online to get a better idea of how things go:
Guntry clubs are focused on catering to every type of gun owner. From concealed carriers to competition shooters, all gun enthusiasts will find their niche.
How much do they cost?
Newcomers need not worry about memberships right away. You can buy range time just like you would at any other range. Single-day entry fees vary from club to club. If you do want to take the next step, memberships provide even more options.
Each guntry club is unique, with differences in costs, amenities and offerings. Fees range anywhere from $35 a month memberships and hourly rates of $20 all the way to $7,500 annual memberships with $200 monthly dues.
Time for an upgrade to your regular range days? Need a swanky way to learn a new sport? Try guntry clubs!
This post What is a 'Guntry Club'? appeared first on AmmoLand.com Shooting Sports News .
Source:
http://www.ammoland.com/2017/03/guntryclub/