Story Views


Now:
Last Hour:
Last 24 Hours:
Total:
Alien Contact
Tuesday, June 7, 2016 21:55
% of readers think this story is Fact. Add your two cents.

HAWAII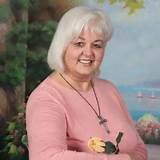 THE UFO APPROACHING THE SHORE AND STOPPING ON IT'S OWN. A BODY OF A MAN WALKS OUT ON A RAMP THAT OPENS AND SLIDES OUT TO THE SANDY BEACH HALF IN WATER AND HALF OUT. The girl studies the UFO and ALIEN MAN, whose arms and legs are moving in a silver suit skin tight. He points something at her. -
HER POV (CLOSER)
He's forty-five, muscular, handsome, beard and black hair, and 5'7" a small man built well in a grey skin tight suit opens the small UFO. The waves are calm on the Kaneohe beach where not far from the U.S. Naval Base. He composes himself while he goes undetected since in stealth mode or was until touch down. He manages to the point a laser at the girl.
CLOSER
the girl stands still as if hypnotized. She is beautiful 5'11 hazel eyes, 168 pounds of muscle and beauty.
CUT TO THE MAN
his eyes FLICKER, then OPEN UNDER HIS GOGGLES REMOVED with left hand
HIS POV
the troubled face of an innocent girl peering out at the man with inquisitive concern recognition and alarm. She has been stunned with an Alien Contact Stun phaser a type laser gun with sonic sounds that can effect the neural network in another's brain.She is fine just stopped in her tracks. The weapon simply stops the thoughts and when the alien hits the phaser again …
THE HOUSE
nearby. TEN YOUNG WOMEN stand in the HOME where thy were called to a meeting of an esoteric nature and wereg learning who each other were when this UFO came to earth. They were all willed there by an alien suggestion. Unknown to each other they were all under a hypnotic suggestion.
In response to the FULL MOON an BRIGHT LIGHT UNDER THE WATER they look out in alarm. One starts RUNNING towards the and the others follow…all strangers.
ON THE BEACH
the GIRLS emerge walking but are startled to a stop by what they see:
THE ALIEN MAN AND UFO
THE MAN had then hypnotized all the women who were looking his way. It was a group to handle at one time.how to explain to his new earth possible mates… She sees her companions. What happens is all are stunned as if there minds just shut off. The Man thinks 11 to 1 this could be fun but he was on a mission.