SkyTruth has been tracking a fire and oil spill in the Caspian Sea from an aging platform operated by SOCAR, the Azerbaijani state-owned oil company. However, an image collected yesterday (Dec. 20) by Sentinel 1A, a radar satellite operated by the European Space Agency (ESA) shows that the 357 square kilometer oil slick observed on Dec. 13 has mostly dissipated.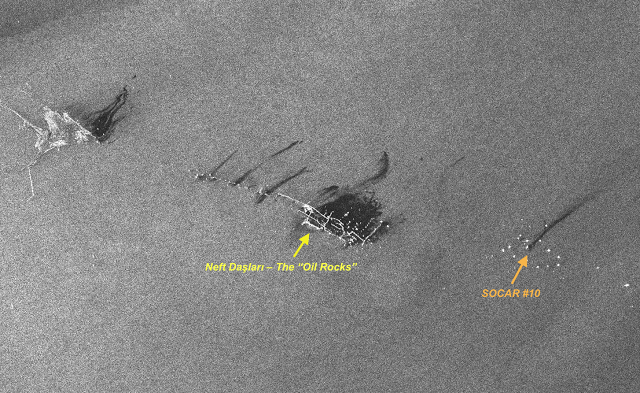 At this point, the slick observed coming from the damaged platform is 6-8 kilometers long, but without substantial width. This is a significant decrease from the slick observed on the 13th, which according to our calculations amounted to more than 90,000 gallons of oil. However, the area is not completely in the clear as oil spills are business as usual from aging infrastructure like Neft Daşları, a mega-platform built by Soviet Engineers in 1949.
Nevertheless, the fire was still burning today, as evidenced by the heat signature visible on the 7-2-1 band combination from MODIS. The imagery from Dec. 21 is cloud-obscured, but the image from Dec. 19 offers a clearer view (below).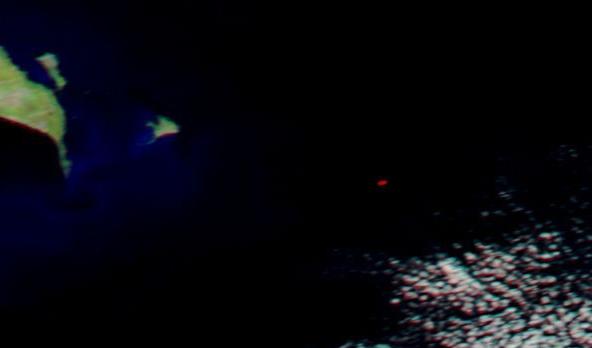 This post will be updated as more imagery become available.
Source:
http://blog.skytruth.org/2015/12/slicks-significantly-diminished-at-socar.html