Subjects:

H-1B

,

Characteristics

,

AC21

,

PERM

,

Computer Occupations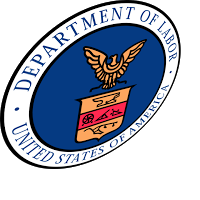 I stumbled onto the 2015 H-1B Characteristics report, date-stamped March 17, 2016, it was embargoed from the public for almost a year. I think it is important to know what's happening within one's occupation.
On the topic of AC21 extension, I found that there are two types that are statistically significant. A seventh year extension which is annually renewed and a three year version if the intending immigrant will fall under the per-country quota backlog for PERM. There is no way i could find to tell the difference between the two, but for the IT occupations (by percent), about 22,000 are filed annually. If the H-1B are primarily from India and China (3 yr.), this would be 22,000 people, otherwise some portion of 22,000. This number is significant to me because I have to ask, "Are business visas, just business?" I.e., does the employee accept sponsorship as a job perk? Does (s)he really want to be a citizen, or is it just more convenient to stay? In some cases, PERM requires advertising the job and a labor certification examination, does this happen when the petition is filed, or after the H-1B holds the job for another ten years on a hopeless waiting list?
Here's what the H-1B Characteristics report says about Continuing employment extensions.
Continuing employment petitions refer to extensions, sequential employment, and concurrent employment, which are filed for aliens already in the United States. Extensions generally are filed for H-1B workers intending to work beyond the initial 3-year period up to a total of six years, the maximum period generally permissible under law. Sequential employment refers to petitions for workers transferring between H-1B employers within the 6-year period. Finally, petitions for concurrent employment are filed for H-1B workers intending to work simultaneously for an additional H-1B employer.

7
Neither AC21 nor prior legislation established a cap on H-1B petitions for continuing employment.
Certain aliens are exempt from the 6-year maximum period of admission under the provisions of the American Competitiveness in the Twenty-First Century Act of 2000 (AC21), Pub. L. No. 106-313, 114 Stat. 1251.
Initial employment approvals
Total = 398,324 (66387.3 avg)
Total employment approvals (
Continuing
plus Initial)
(Amount exceeding Initial employment approvals = 159,790)
Computer related, percent of all H-1B occupations
(Source data: Characteristics of Specialty Occupation Workers (H-1B): Fiscal Year 20xx_)
Concurrent and Change of employment applications
(Occupational share (percent of))
Remainder = 65,778 (21,926 avg yr.)
Employer is filing a second (or subsequent) extension of stay for an H-1B nonimmigrant.
(Occupational share (percent of))
26,356.228 avg.
(Source data: FY 20xx Annual Report: H-1B Petitions)
Data: https://www.uscis.gov/tools/reports-studies/reports-and-studies