An Original Borderland Beat Story written by Chuck B Almada
***Note From Chuck: Hi to all Borderland followers and fans, I had to take a brief hiatus from contributing to the blog due to professional and educational reasons, but now I am happy to be back full of energy and eager to report on important stories and issues that matter to all of us. For the past few days, I have been working on this story, a story that perhaps none of you have heard about. This story is by far an exclusive to Borderland Beat and I hope you all enjoy it. This story was possible thanks to information received from reliable sources and also with information obtained through the Open Records Act that helped corroborate some of those facts***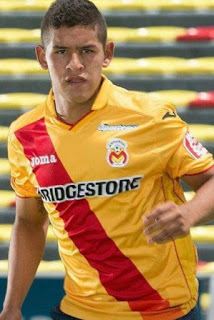 ATLANTA, GA- Early this month, several Spanish language outlets, including Univision, ESPN Deportes, El Debate, and even the Official Twitter account of Monarcas Morelia announced the death of former professional soccer player, Silvestre Blas Fierros better known as "Piolo." Up until today, the details surrounding the death of the 23 year old were unknown. Univision originally reported:

"Through social media, Monarcas Morelia revealed that their former player, Silvestre Blas Fierros died this past Wednesday from unknown causes in the United States. Blas Fierros lived in the United States after leaving Monarcas Morelia, the team in which he debuted in 2014 against Necaxa when he was 20 years old. As of right now, there has been no information regarding the death of the soccer player. In their Twitter message, Monarcas Morelia limited their information to only sending their condolences to the family of the soccer player" (Univision, 2017)
After conducting extensive research throughout the web, all news outlets contained similar information as the above statement, with none mentioning details surrounding the soccer player's death. Through several reliable sources, Borderland Beat received exclusive information regarding the death of Piolo and his activities in the United States prior to his death.

Piolo was found dead on February 26, 2017 in an upscale Atlanta apartment. According to sources, a lock smith was hired by two other unidentified Hispanic men and requested that he unlock the door to the apartment where Piolo would be found deceased. Once the locksmith unlocked the door, he immediately saw Piolo obviously dead on the floor. The locksmith asked the two unidentified men that hired him if they were going to contact police and they told him that they would. The locksmith immediately left the location and contacted police to let them know what he had just witnessed. The police arrived to the Atlanta apartment to find Piolo still on the floor and no one else inside. Piolo did not show any signs of trauma and a death investigation immediately started.

While Investigators were carrying out the death investigation, they located large quantities of narcotics to include over 30 pounds of Heroin, over 1 pound of pure Fentanyl, and several other items associated with large scale drug trafficking.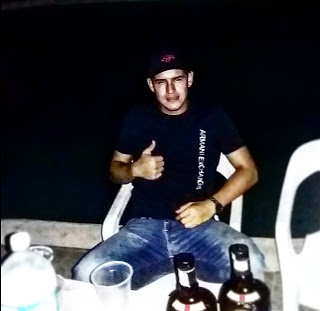 The death of Piolo appeared to be that of an accidental overdose as it appeared that he possibly confused the Fentanyl as cocaine and instantly overdosed after taking a hit.

According to a Fusion TV Network Documentary titled, Death by Fentanyl, "Fentanyl is 50 times stronger than heroin. It's so potent that an amount the size of three grains of sugar is lethal to an adult. First synthesized in the 1960's by Janssen Pharmaceuticals, Fentanyl was initially used as a general anesthetic during surgery. Its only acceptable, "on-label" use is for reduction of severe pain in cancer-sufferers. Today, the drug has two main sources: the prescription drug industry, and Mexican drug cartels" (Fusion, 2016).
Additionally, a trafficker told Fusion that "there's almost nobody making pure heroin anymore, because El Diablito (fentanyl lazed heroin) is so much stronger.

A Cleveland Ohio Fox8 news report indicated that February 2017 was the highest month for deadly heroin, fentanyl overdoses in Cuyahoga County's history. "At least 60 died from heroin, fentanyl, or a combination of the two, bringing this year's total to 109″ (Fox8, 2017). News such as this one are becoming a common occurrence throughout our country; with more and more people dying from heroin and fentanyl related overdoses.
The loss of life is always a tragedy, but with the death of Piolo, perhaps many innocent lives were saved. The quantity of heroin and fentanyl found in Piolo's apartment, which was described as a straight up stash house, was in indication that Piolo and his associates were big time suppliers to the Atlanta area and to the East Coast.

According to a Department of Justice report titled 'Atlanta High Intensity Drug Trafficking Area:'
"Mexican DTOs (Drug Trafficking Organizations) use the Atlanta region as the leading drug distribution center and bulk cash consolidation center in the eastern United States. They are the principal wholesale drug distributors in the region, supplying most other mid-level and retail-level traffickers in the region.

Mexican DTOs operating in the Atlanta region consists of local independent distribution cells that typically use their familial connections in Mexico to obtain wholesale quantities of drugs and distribution cells that are part of drug cartels operating in Mexico, which include cartel-connected bulk cash coordinators. Independent distribution cells, comprising most of the Mexican DTOs operating in the Atlanta region, are not affiliated with any specific cartel in Mexico. As long as members of independent distribution cells receive sufficient supplies of drugs, they are not concerned with which cartel in Mexico supplies the drugs. Nonetheless, several Mexican cartels operate in the region as evidenced by Project Coronado, a 2 year federal investigation that targeted members of La Familia Michoacana" (US-DOJ, 2010).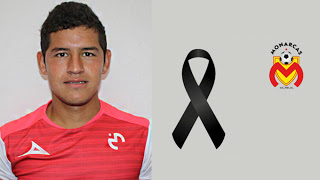 According to his ligamx.net profile, Piolo Blas is a native of Huetamo, Michoacan Mexico. Borderland Beat has published numerous articles regarding incidents in Huetamo including several battles between antagonist groups that fight for the control of the area. Among the news stories published by Borderland Beat is one about the arrest of the Huetamo mayor, Dalia Santana Pineda in 2014 for extortion and murder. There are several groups operating in Huetamo and Michoacan in general so it is hard to tell what group Piolo was specifically working for.

As I know that his family is probably suffering for their loss, many would-be-victims got a second chance at life as his heroin and fentanyl won't be able to poison their lives. I understand that many argue that addicts deserve to die because it is their choice in the first place and I admit that I was one of them, but the more I have seen the more I admit that addiction is something that I will never understand. Addiction is a serious issue that sometimes starts by accident in the form of a legal prescription. We need to wake up and acknowledge that oftentimes our very doctors that we trust with our medical conditions are the gateway to addiction as they prescribe opiates as if they were candy. We see how our veterans return from combat and easily become addicts as doctors take the easy way out and prescribe them opiates instead finding the root of the problem and treating it. Once you go down the slippery slope of opiate addiction, it is almost impossible to survive.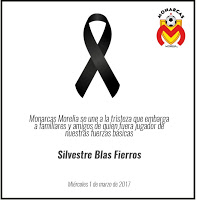 It is not known how long Piolo had been living in Atlanta, but through our sources, we learned that Piolo leased the upscale two thousand dollar per month apartment less than a month prior to this death. Our sources also indicate that Piolo lived in Houston prior to coming to Atlanta. Our sources has indicated that there are more details to Piolo's death including the items found and seized and the actions of the two unidentified men once they found Piolo's body and the reason that prompted them to check on him; however, those details will not be released at this time.

The death of Piolo is an example of the consequences of "don't get high on your own supply." In this case, the consequences led to his immediate death and I'm sure that the ripple effect of his death is still being felt all the way in Mexico with the real "owners" of the large quantity of narcotics. As it is common with this industry, heads will roll and by now, a new person has filled the void created by Piolo.
El Corrido del Piolo by Unicos de la Tuba
References:

Fox8. (2017). February was highest month for deadly heroin, fentanyl overdoses in Cuyahoga County history. Retrieved 2017, from http://fox8.com/2017/03/03/february-was-highest-month-for-overdoses-in-cuyahoga-county-history/

Fusion. (2016). Death by Fentanyl. Retrieved from http://interactive.fusion.net/death-by-fentanyl/

Univision (2017). Falleció exfutbolista de Monarcas Morelia en Estados Unidos. Retrieved from http://www.univision.com/deportes/futbol/liga-mx/fallecio-exfutbolista-de-monarcas-morelia-en-estados-unidos

US-DOJ. (2010). Atlanta High Intensity Drug Trafficking Area. Retrieved from https://www.justice.gov/archive/ndic/pubs40/40382/40382p.pdf

Source:
http://www.borderlandbeat.com/2017/03/silvestre-piolo-blas-from-professional.html