April 11, 2017, 9:43 PM (IDT)
Three small explosions were detonated Tuesday near the bus carrying the Borussia Dortmund team to their home stadium for Tuesday's Champions League against Monaco.
Police evacuated tens of thousands of spectators from the stadium.
The match was delayed, as police investigate possible terror incident.
Borussia Dortmund said in a statement: "Shortly after the departure of the Borussia Dortmund team bus from the hotel to the stadium there was an incident.
Defender Marc Bartra was injured by flying glass. Pictures from the scene showed the bus's windows broken in the blasts.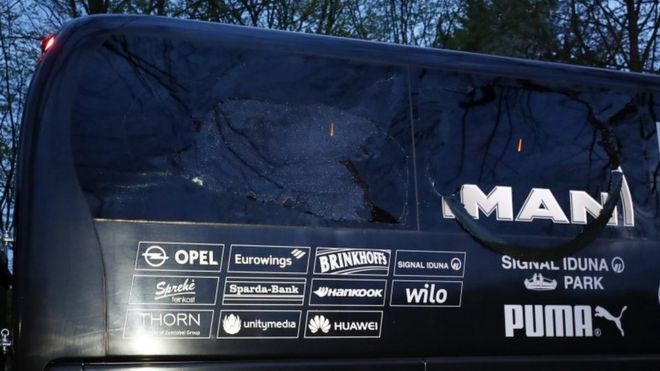 ---
DEBKAfile was founded by a team of journalists in June 2000 as an independent Internet Web site, providing an intelligence and security news service. Our unique angle on these subjects – and strong intelligence dimension – has earned DEBKAfile a global reputation and a steady readership – which skyrockets in times of crisis.