Photo by: Molly Riley
Riders participate in the the annual Rolling Thunder 'Ride for Freedom' motorcycle rally, with the Lincoln Memorial in the background, in Washington, Sunday, May 25, 2014. (AP Photo/Molly Riley)
By: Voice of Reason
FOR MORE NEWS BY VOICE OF REASON CLICK HERE!
AT LEAST SOMEONE CAN RIDE INTO D.C. WITH PRIDE!
I can't think of anyone in recent history that has made my skin crawl as much, or anyone who has made me feel greasy just at the sound of their voice, as Barrack Obama does. The man (term used loosely) is the President of the United States, and does not have a "smidgen" of integrity anywhere in his body. The same goes for no bravery, no honor, no truth, and most obvious: NO SHAME. The veterans "are one of the causes of his presidency…"
REMEMBER THAT? OH, MORE LIES AGAIN…
The lies are disgusting. They are never ending, and they know no bounds. Obama is the type of sociopath that will tell a lie when telling the truth is just as easy. TAKE THE LAST STATE OF THE UNION SPEECH OBAMA GAVE; there LITERALLY was hardly even a single full sentence that was 100% true. I'm not kidding. Liberals think Obama is some "Yoda" of politicians or something, when in reality he is more like the swamp scum on Yoda's home planet. Obama is an AWFUL politician, and he is surrounded by nothing but political hacks for his closest advisors. You know why I say that?
ALL OF TEAM "O" is so pathetic, they have YET to win even ONE argument fairly. They can't do ANYTHING out in the sunlight. Everything is in dark back room deals, lies to the public, finding ways to circumvent laws, etc. Every initiative Obama has started has been predicated on pure lies. Anyone with an IQ over 6 usually sees through all of it pretty quick, but that leaves out all the liberals. WHY? Why all the lies, why the corruption, why all the cover-ups, for what? WHY? Because Team O cannot register a single lonely "1" on the scoreboard for debates won honestly and fairly, and they are THAT DESPERATE for their "1." That means that either all of Crime Inc. are dumb as bricks, which I don't think is the case, or they have ZERO TALENT in the art of being SKILLED politicians.
Instead of HONESTLY presenting his case before Congress or We the People, and trying to win us over the way any real "WINNER" would, Obama hides behind back room deals, photo-ops, canned responses, a teleprompter, or whatever else it takes to be able to put a "W" in the WIN column. How pathetic is that? Every time Obama speaks, while he spews his lies seemingly without end, his UTTER LACK OF TALENT is on full display. A "SKILLED" politician has the ability to "MOVE" people from the very core of who they are. Obama knows it, you know it, I know it, and 300 million Americans know it. Since neither Obama or anyone else that is a "MADE" member of Crime Inc. has the ability to come close to moving anyone, they LIE their you know what's off. I believe the word for such a bureaucrat is a "Political Hack."
Deep down, Obama, Holder, Jay Carney, Susan Rice, all of them… they all know in their heart of hearts they could not persuade a starving man to eat a New York Strip Steak, much less persuade the American people on any meaningful topic with the truth of their ideology. Furthermore, Obama and Crime Inc. are SO bitter about their lack of talent, just like petulant children, they throw temper tantrums about race or the GOP to hide their own shortcomings. Again, it's just sad.
Listen to Obama in the video below. It is SICKENING that they are trying to take $10 BILLION from veterans. Obama's latest budget tries to snatch the $10 BILLION allocated for the Choice program and allow it to be spent however VA top administrators want. It's a sickening betrayal.
THANKFULLY, ROLLING THUNDER DOES CARE ABOUT OUR VETS!!!
"Obama Cares" alright. Obama cares about OBAMA… no more. Listen to this garbage:
President Obama May 24th, 2014
Weekly Address – Paying Tribute to our Fallen Heroes
[Audio/Video below cannot be seen in Newsletter - have to go to Blog]
Rolling Thunder has much more to offer than motorcycles on Memorial Day: The nonprofit group provides year-round aid to veterans and their families to help pay for meals, mortgages and other bills to prevent homelessness.
The group's officials say their charity work has become even more necessary because budget cuts in the Department of Veterans Affairs have limited the agency's resources and benefits to those who have served their country.
"We should help our own people first. You're [the VA] telling us you want to help [veterans], and then at the same time you're making them homeless [with budget cuts]?" said Artie Muller, executive director of Rolling Thunder Inc. "We need to have a fund in the VA as a resource."
Rolling Thunder, among other advocacy groups, promoted the Missing Service Personnel Act of 1995, which requires military authorities to investigate the circumstances of prisoners of war and troops missing in action and allow their families to review those investigations — an outgrowth of the organization's efforts to raise awareness of POW/MIA issues since its founding in 1987.
"We never thought this event would last all these years, but we haven't gotten anyone back from Vietnam alive. The government needs to do everything they can to find out if a person is alive or dead," said Mr. Muller, himself a Vietnam War veteran.
When thousands of motorcyclists rumble into the D.C. area this weekend for Rolling Thunder's 28th annual Ride for Freedom, they will be demonstrating their commitment to help veterans and to account for missing soldiers from past and current wars.
Though the POW/MIA group was named after a U.S. bombing campaign during the Vietnam War, motorcycles in the yearly ride create a roaring, thunderous sound, organizers say.
"When the Harleys fire up, you'd think a B-52 raid is going on," Mr. Muller said, referring to the Air Force's strategic bomber.
This year's events include a candlelight vigil Friday evening at the Vietnam Veterans Memorial and a daylong barbecue Saturday at Fort Washington. Emotions typically range from joy in seeing old comrades to heartache in missing lost soldiers.
"It's not just a barbecue; it's about our veterans. This is Memorial Day," said Nancy Regg, Rolling Thunder's national spokeswoman. "I've been doing this for 19 years, and I still cry at least once. Yes, we have a good time, but there are a lot of people reuniting and getting the welcome home they never got, especially those from Vietnam. This is a brotherhood and a sisterhood. We are family."
To complete the Memorial Day weekend of events honoring veterans, the Ride for Freedom will leave the north parking lot of the Pentagon at noon Sunday and cruise around the area to demonstrate support for troops.
A speakers program at the Reflecting Pool across from the Lincoln Memorial is scheduled shortly after the ride and will include actor Robert Patrick of the CBS-TV series "Scorpion," former Wisconsin Gov. Tommy G. Thompson and Lynn O'Shea, director of research for the National Alliance of Families.
A musical tribute after the speeches will feature Nancy Sinatra, Ben Mason, Sharon Lee Ruckle, the Sixth Generation, Rockie Lynne and the Loch Rannoch Pipes & Drums band.
Read the article at the Washington Times here:
By: Voice of Reason
FOR MORE NEWS BY VOICE OF REASON CLICK HERE!
THE VOICE OF REASON
FOR MORE ON LIBERALISM: THE IDEOLOGY OF HATE AND GENOCIDE: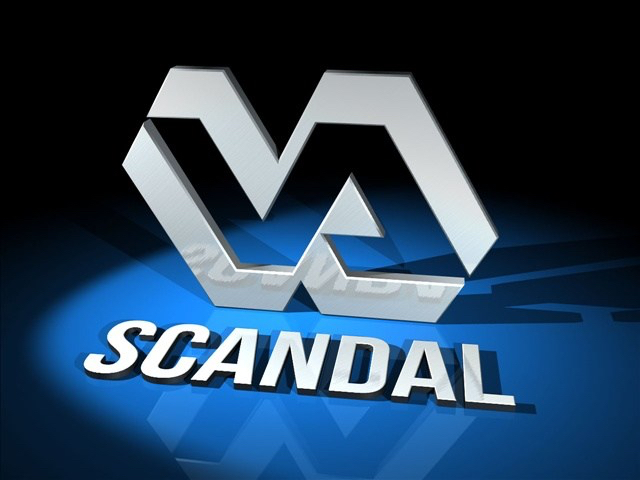 FOR MORE UPDATES ON THE OBAMA VA SCANDAL:
BE SURE TO CHECK OUT THE GIFT SHOP!