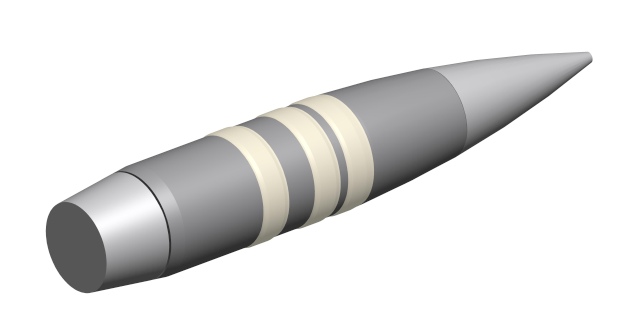 By: Voice of Reason
FOR MORE NEWS BY VOICE OF REASON CLICK HERE!
FOR ANYONE NOT FAMILIAR WITH DARPA…
DARPA IS THE HEART AND SOLE OF THE UNITED STATES BLACK OPS
AKA: THE STUFF SCIENCE FICTION IS MADE FROM… ONLY REAL!
DARPA – Defense Advanced Research Projects Agency is:
… an independent agency of the United States Department of Defense (DOD) that focuses on developing cutting edge technology to ensure that the United States remains ahead of its enemies. The organization has contributed a number of technologies to the United States military and the world in general, including the groundwork for the Internet. Many of the workings of this agency are kept concealed from the public, in the interests of keeping its technology under wraps so that it is not exploited by other nations.
The agency was founded in 1958, after the Soviet Union launched Sputnik, the first satellite. The United States government realized that it needed a small, mobile, independent research organization if it wanted to meet threats to American security quickly and decisively. Initially, the agency was called the Advanced Research Projects Agency (ARPA), and it focused on aerospace research and threats to national security such as nuclear testing by other nations.
By 1972, the organization's mission had evolved, and the government had added "Defense" to the title, turning it into DARPA. It began to focus on looking forward into the future, working on highly experimental technology in small, focused groups. This system continues to be used by the agency today, with it focusing on goal-oriented projects that are intended to improve America's military and defense systems.
DARPA has a number of divisions that are divided into smaller teams focusing on a variety of issues. Information technology is an important part of its research, for example, as are tools that are used on the battlefield, such as drones, armored vehicles, and communications jamming equipment. The agency also focuses on the threat of weapons of mass destruction, and it counters emerging threats to American security and information awareness. It has many small but very dedicated groups of active researchers and experiments, who may work together for up to five years developing a project and delivering a prototype.
Because DARPA technology is used to protect national security and make the United States more effective militarily, it is largely classified. It is also extremely advanced, since the organization focuses on technological superiority. Periodically, information about agency projects does reach the public, but the details are usually deliberately obscured. Civilians, for example, might be aware that it is working on a cloaking device for camouflaging soldiers, but they will not be aware of the mechanics of the system.
SO WHAT? WE ALL KNEW GOVERNMENT HAS BLACK OPS RIGHT?
OK… BUT…
BULLETS THAT CAN CHANGE DIRECTION MID-FLIGHT?
According to Gizmodo, military researchers at DARPA have been developing ammunition which can CHANGE ITS PATH IN MID-AIR to ensure it always hits its target. Now, it can even CORRECT ITSELF MID-FLIGHT to hit a moving target.
"We already have smart guns, but DARPA has taken the next logical step — the defense agency has built smart bullets," says Rich McCormick at the Verge.
Gizmodo goes on to describe the new DAPRA technology as agency's Extreme Accuracy Tasked Ordnance (EXACTO), which is a .50 caliber bullet that maneuvers itself as it travels through the air. Engadget's Andrew Tarantola reported that the new EXACTO passed another developmental milestone in late February. Per an administration release, and the video below, EXPERIENCED and NOVICE shooters alike were able to strike moving targets. And, in the case of expert shooters, able to hit actively evading targets as well.
In typical DARPA fashion, it's straight out of science fiction. It's far from clear how it works—"the system combines a maneuverable bullet and a real-time guidance system to track and deliver the projectile to the target," says DARPA—but it's now effective enough to swerve and dive to hit a moving target. A trained sniper uses the system to reliably hit a target that starts moving once the shot is taken. But, unnervingly, it also manages to hit the spot when an untrained user of the sniper rifle takes a shot.
[Audio/Video below cannot be seen in Newsletter - have to go to Blog]
The Department claims that it'll "improve sniper effectiveness and ENHANCE TROOP SAFETY by allowing greater shooter standoff range and reduction in target engagement timelines." We just hope it stays firmly in the battlefield, given how effective it is in the hands of the untrained. [DARPA via The Verge]
According to Engadget, "True to DARPA's mission, EXACTO has demonstrated WHAT WAS ONCE THOUGHT IMPOSSIBLE: the continuous guidance of a small-caliber bullet to target," said Jerome Dunn, DARPA program manager. "This live-fire demonstration from a standard rifle showed that EXACTO is able to hit moving and evading targets with extreme accuracy at sniper ranges unachievable with traditional rounds. Fitting EXACTO's guidance capabilities into a small .50-caliber size is a major breakthrough and opens the door to what could be possible in future guided projectiles across all calibers." DARPA engineers will reportedly continue to improve the ammunition's accuracy, though there is no word yet on when American snipers will begin fielding the rounds.
The Verge also reports that DARPA claims the new technology will help snipers quickly identify targets in hostile and remote locations such as Afghanistan, where HIGH WINDS and dusty terrain would otherwise send rounds off course. The new rounds are DESIGNED FOR PROFESSIONAL SNIPERS, but it appears the technology is advanced enough to find its target without a dead-eyed veteran behind the scope.
AND THIS IS WHAT WE ARE ALLOWED TO LEARN…
By: Voice of Reason
FOR MORE NEWS BY VOICE OF REASON CLICK HERE!
THE VOICE OF REASON
FOR SOME VERY INTERESTING ARTICLES ON DARPA, HAARP, CHIPPING, ETC.:
FOR A LIST OF "CONSPIRACY" POSTS
BE SURE TO CHECK OUT THE GIFT SHOP!