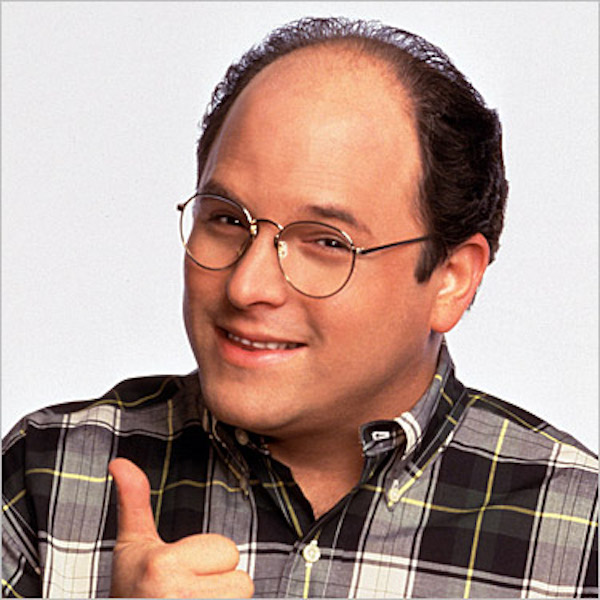 In the following video Peter talks about the "New American Dream," specifically the "Hope and Change" version. In a new poll put out by the Pew Research Center, the number of 18-34 year-old population has grown by nearly 3 million since 2007, but the number of those that are now heading their households has not increased at all. Translation: Obama's robust recovery sure does have a lot of folks in their 30's living at home in their mom and dad's basements.
The media is trying to spin the whole thing of course… rather than recognizing the fact that what is happening is a direct consequence of the HORRIBLE economic policy under the Obama administration. Obama used to love to talk about the "failed policies of the past" when he was out on the stump campaigning. Heck, he still does. The reality, is it's HIS ideas that are the failed polices of the past. He can try to rebranded socialism, or the redistribution of wealth any way he wants, but the results have been the same for him as for EVERY other socialist regime in history. What Obama fails to realize, is that a rising tide lifts all boats. If he would get out of the way and the free market work, as the top 1% gets wealthier, they have every incentive to invest that money into capital to continue to grow. Any doubt as to whether or not the Obama attempts to redistribute wealth by picking winners and losers has worked or not, can be summed up in five words: 94 MILLION OUT OF WORK! Coming from the guy who never ever ran a lemonade stand, his economic theory is as successful as one would have predicted.
Obama is a sitting President with about a year left, who has managed to double the national debt from the birth of our country until the day he took office in just seven short years. What he fails to realize, is that sooner or later, you always run out of other people's money. The country is almost at that point right now, and sadly, after following his lead, millions of Millennials wasted the best years of their lives, getting worthless, overpriced, liberal arts degrees, and then ever since they graduated with a mountain of debt, there have been no real viable opportunities for employment. Young people between 18-34 are being left with no choice but to move home! Peter includes a few funny video clips from Seinfeld, or from various movies, but the reality is, if you're one of those living at home in your 30's, you probably aren't feeling how "robust" this recovery is. What's even more scary, is we have a huge crash coming which is detailed in the links below.
FOR MORE NEWS BY VOICE OF REASON CLICK HERE!
CHECK OUT THE NEW GOOGLE+ PAGE!
In early fall, The Chicago Tribune wrote:
Dear millennials, you're ruining the economy. Move out.
The kids are back home and showing no inclination to move out on their own.
More than five years after the end of the Great Recession, 18- to 34-year-olds seem to be comfortable with a lifestyle that differs dramatically from the past. Even though the job market has improved, millions more are living with their parents now than during the depths of the recession.
A study of U.S. census data by the Pew Research Center shows 16.3 million millennials living at home, compared to 13.4 million before the housing bust set off one of the worst recessions since the Great Depression. About 26 percent of young adults are living with their parents, according to Pew. In 2007, it was 22 percent. When the job market was at its worst, 24 percent of millennials were living with family.
That's put some economy watchers on edge, because they expected a change by now.
During the dreary days of the recession, it made sense for young adults who needed a roof over their heads to stay home while job opportunities were slim. But they were expected to move out when they got jobs or better-paying jobs.
Of course, the job market still has a way to go to give young adults better financial footing. Yet unemployment is less of an issue now, with 7.7 percent of those 18 to 34 unemployed, compared to 12.4 percent five years ago. Pay has also improved, although it hasn't popped back to pre-recession levels. Pew notes that the median weekly pay is $574 compared to $547 in 2012.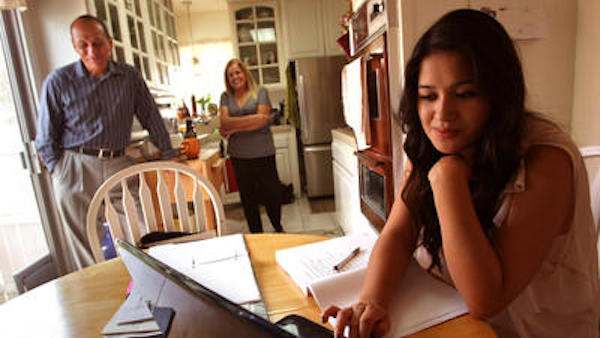 If the trend continues, there could be serious implications for the economy. Adult children curled up on their parents' couches don't need to buy their own furniture.
Pew economist Richard Fry found no uptick in the number of young adults establishing their households despite a 3 million spurt in the 18- to 34-year-old population since 2007.
"This may have important consequences for the nation's housing market recovery," he said. "The growing young adult population has not fueled demand for housing units and the furnishings, telecom and cable installations and other ancillary purchases that accompany newly formed households."
Analysts wonder if there's been a cultural shift that will continue to restrain the economy.
Previous research by Pew shows that millennials, unlike previous generations, aren't in a hurry to get away from parents. But other research also suggests that financial reasons continue to draw young adults into their parents' homes.
Rents have climbed sharply, rising 4.3 percent in major cities in June, while the average hourly wage has climbed just 2 percent. Because they went to college in 2008 as the recession trampled job opportunity, many young adults are laden with student loan debt.
A study by the New York Federal Reserve in June found that areas of the country with high youth unemployment, expensive housing and high incomes tend to be where more young adults were living with parents.
Still, the majority of people 18 to 34 are living independently, although the tendency to be on their own has been shrinking.
During the first four months of 2015, 42.2 million 18- to 34-year-olds (67 percent of the group) were living independently compared to 71 percent prior to the recession. Women have been more likely to live independently, 72 percent compared to 63 percent of men.
Besides living with family members, millennials have also been doubling up with roommates who are not spouses or unmarried partners. Early this year, 47 percent were living with another person, most often a parent or adult relative. But 16 percent were living with a nonrelative, apparently sharing expenses rather than stoking the economy on their own.
FOR LINKS TO UNDERSTAND THE ECONOMY & THE COMING ECONOMIC COLLAPSE:
Jim Willie Explains U.S. Nuclear War Threats to China and Russia Over Challenging Dollar Supremacy
Peter Schiff and "The 4 Harbingers Of Stock Market Doom"
Peter Schiff: Warning! Economic Storm Clouds Ready to Rain
Peter Schiff: It's All About the Benjamins, And US Currency is Creeping on Broke
Peter Schiff and Reagan Advisor: Complete Economic Collapse Immediately Ahead
Jim Willie: What Will It Mean If the Yuan Gets Reserve-Currency Status?
Jim Willie and 20 Reasons Why Quitting Prepping After September Was Wrong
102.6 Million Working Age Americans Not Working; What Do You Expect?
Disaster: Will EU Become a New Enemy to the U.S. After Refugees Collapse EU?
Peter Schiff: "The Fed Admits Rates Could Stay at Zero Forever"
Peter Schiff with Mr. "I Have No Fear Of an Economic or Stock Market Collapse"
Peter Schiff Explains Why Financial Bubbles Are Ready to Pop
Peter Schiff: Everybody Is Preparing for Wrong Outcome in US Economy
The Elite Have Prepared For the Coming Economic Collapse – Have You?
China Warns Washington It's Been Liquidating U.S. Treasuries
2 Day Crash That Was Larger Than Any 1 Day Market Crash In U.S. History
10 Signs the US is Transitioning to Third World Country Status (Videos)
Peter Schiff On China's Currency Devaluation and the Federal Reserve Board
10 Horrifying Realities Americans Find Too Awful To Face
Gerald Celente: Massive Market and Trade Instability Will Cause WW III
China Knocking on the Door of Reserve-Currency; World Teeters on Collapse
Peter Schiff: Greece Was a Sideshow. Americans Need to Worry About Starving
Gerald Celente Predicts Economic Collapse Means World War III (Video)
Can You Imagine Empty Grocery Stores?
Putin Makes Chilling Threat to Obama That Could Change Everything
Gerald Celente: America Headed Towards Total Financial Collapse
Peter Schiff: China and Switzerland is Killing U.S. Dollar
Deathblow to the Dollar – Even Our "Allies" Abandoning U.S.
What Will Happen To You When The Dollar Collapses?
Gerald Celente: "America Is A Collapsing Third World Country"
Gerald Celente: A Worldwide Panic Is Beginning And "There Is No Recovery"
FOR MORE NEWS BY VOICE OF REASON CLICK HERE!
CHECK OUT THE NEW GOOGLE+ PAGE!
BE SURE TO GO MY PROFILE'S BELOW AT OTHER SOCIAL MEDIA:
FACEBOOK | TWITTER | PINTEREST | STUMBLE UPON | TUMBLER
THE VOICE OF REASON