QUESTION: Since Obama has managed to corrupt just about every square inch of government, IF he ever leaves office, can we keep ANYONE in any department or agency? Is there ANY department left that has not been completely corrupted, and can still be trusted to do the work of We the People, not the sick and twisted agenda of Barack Obama?
Recently, as more and more evidence has come to light about Hillary, her private server, and the laws she violated and should be indicted for breaking, many conservatives have come out in support of F.B.I. Director James B. Comey, saying he won't be swayed by politics when it comes to brining charges if charges are called for. The problem there, is that it's all but a certainty that even if the F.B.I. finds a smoking gun, Attorney General Loretta E. Lynch will NOT prosecute Hillary Clinton, because Barack Obama's White House has proven it cares more about the "Obama legacy" than it does about respecting the law. That means Obama has to prevent a GOP win at all costs. At this point, it's not a matter of calling Obama out for his TREASONOUS behavior, because quite a few people at the highest levels of the military and the government have already done that, but by and large the media REFUSES to report it. That makes them accomplices. Without pressure from the media to tell the American people the truth, there seems to be no limit to what Obama can get away with!
GOING ALL THE WAY BACK TO 2007, WE HAVE PROOF IN DECLASSIFIED FBI DOCUMENTS THAT CONFIRM THE EXISTENCE OF AN ISLAMIC JIHADIST ENCLAVE IN TEXAS THAT IS PART OF A NETWORK IN THE U.S. IDENTIFIED BY THE DEPARTMENT OF HOMELAND SECURITY AS A TERRORIST ORGANIZATION.
Jihadist Terrorist Training Camps in Heart of Texas
FOR MORE NEWS BY VOICE OF REASON CLICK HERE!
CHECK OUT THE NEW GOOGLE+ PAGE!
BRANDON WALKER via MAD WORLD NEWS reported:
There are over 22 confirmed terrorist Jihad camps in the United States belonging to Jamaat ul-Fuqra, a Pakastan Muslim Brotherhood and Al Qaeda related branch. Now a combined media effort, we find police officers working to double as the compound militia. To top it off, the FBI states that their hands are tied in monitoring their activities despite a training video that is years old, possible murders, and proof of illegal activities.
The fact is these training camps are not a new item that have popped up on the Homeland Security radar. These training camps are being operated by an extremely militant group of international terrorists, an organization called Jamaat ul-Fuqra. In order to live in these camps, you must pledge to support a Pakastani Cleric on the International Wanted list. As early as 2012, the media confirmed 19 Jihad camps on United States soil.
FOR MORE NEWS BY VOICE OF REASON CLICK HERE!
The group of Muslims of America (MOA) are documented to have a connection to terrorism with training inside the United States. There was a 2002 unsolved murder at one of these compounds in Texas. When the Clarion Project obtained the 2007 FBI document detailing the Texas Enclave of MOA, what they found was deeply disturbing.
The organization says it has a network of 22 "villages" around the U.S., with Islamberg as its main headquarters in New York. TheClarion Project obtained secret MOA footage showing female members receiving paramilitary training at Islamberg. It was featured on the Kelly File on FOX News Channel in October. A second MOA tape released by Clarion shows its spokesman declaring the U.S. to be a Muslim-majority country.
A 2007 FBI record states that MOA members have been involved in at least 10 murders, one disappearance, three firebombings, one attempted firebombing, two explosive bombings and one attempted bombing. It states:
"The documented propensity for violence by this organization supports the belief the leadership of the MOA extols membership to pursue a policy of jihad or holy war against individuals or groups it considers enemies of Islam, which includes the U.S. Government. Members of the MOA are encouraged to travel to Pakistan to receive religious and military/terrorist training from Sheikh Gilani."
The document also says that, "The MOA is now an autonomous organization which possesses an infrastructure capable of planning and mounting terrorist campaigns overseas and within the U.S." ~Clarion Project
It got even worse when they tried to find out why the FBI, in a time where we are supposed to be at one of the highest levels of national security, has done nothing about it for years. After all, the Clarion Project found out that the compound had been raided in 1991 in connection to a foiled bomb plot in Toronto. Several of the members had been filmed training as militants. This was not a new situation. This should have been something DHS jumped quickly on.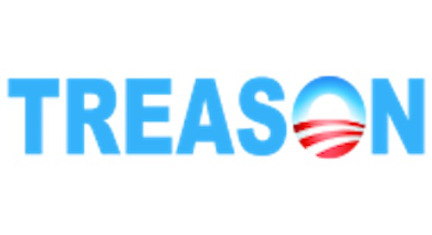 FOR MORE NEWS BY VOICE OF REASON CLICK HERE!
CHECK OUT THE NEW GOOGLE+ PAGE!
PJ Media reported:
"Federal Bureau of Investigations documents detailing a 22-site network of terrorist training villages sprawled across the United States. According to the documents, the FBI has been concerned about these facilities for about 12 years, but cannot act against them because the U.S. State Department has not yet declared that their umbrella group, MOA [Muslims of the Americas]/Jamaat ul-Fuqra, as a Foreign Terrorist Organization."
In other words, the FBI can not act because the President and the Department of Homeland Security will not classify MOA, with known ties for decades to Jamaat ul-Fuqra, as a Foreign Terrorist Organization despite a mountain of evidence.
It is disturbing that one Enclave in Texas that had at least one murder that was put on paper as an "accidental death" is so well entrenched into the countryside that most people don't even know it is there.
The MOA compound in Texas, described by the FBI as an "enclave" and "communal living site," is in Brazoria county along County Road 3 near Sweeny. It was discovered by the FBI due to a tip from an informant in New York.
The MOA referred to its Texas commune as "Mahmoudberg" in online instructions for a parade in New York in 2010. A posting on an Islamic message board in 2005 advertised a speaking engagement in Houston by someone from Mahmoudberg. ~Clarion Project
When you try to figure out why the police haven't at least made arrests, that is where new information makes this go from just ignoring the law to a RICO scam. After all, this is the same terrorist organization that cold blooded murdered a reporter by the name of Daniel Pearl that was supposed to meet with the head "Cleric" when he was investigating these compounds.
What Pamela Geller uncovered for WND makes the situation in the Texas Compound a scenario that would have made the 1930′s Chicago Mafia envious.
I have also discovered that another member of the MOA compound in Sweeny is a police officer for the nearby city of Freeport; his name is Hussein Jones. Informed and well-placed sources have informed me that a few years ago, there was a shooting on the compound. County officers were called, as well as EMS. However, when they arrived, they faced hostile members of the compound who would not allow them inside.
A police officer who was at the scene said that as this confrontation was going on, a constable of the neighboring Fort Bend County came speeding up in his car and began angrily rebuking the police officers who were there. He also tried to prevent the officers and EMS technicians and paramedics from gaining access to the compound. This constable also turned out to be a member of the MOA compound. However, as a result of his behavior during this incident, he was fired from his position as constable, and county officials were ultimately able to get inside the compound, although Brazoria County police are still not allowed in.
My sources tell me also that the compound is made up of mobile buildings that the group regularly rearranges, always positioning them in a way so that if law enforcement had to storm the compound, they would be sitting ducks with a sure tactical disadvantage.
Police officials say there are no laws to stop this group from what they are doing, and they cannot do anything until they break some kind of law. ~WND
What's astonishing to me is that these are the exact situations of hoarding food and illegal weapons that caused the FBI to make a Florida Prepper the top of their most wanted list. Yet they are hiring police officers and EMT's from a known terrorist compound?
But it still goes further. Pam Geller detailed just how intricate these camps are.
I ran a piece by Paul Williams at my website Atlas Shrugs on Aug. 6, 2007, reporting that "Jamaat ul-Fuqra, a terrorist organization with headquarters in Pakistan, has established over 45 compounds in rural areas throughout America. The compounds are providing paramilitary training to new recruits for the great jihad against the USA under the not-so-watchful eye of federal law enforcement officials. Most of the recruits are African-Americans who converted to Islam while doing hard time in federal prison."
These are essentially America's no-go Shariah zones, where even police maintain a hands-off policy.
Mahmoudberg's sister terror compound in New York, Islamberg, contains a campus of "The International Quranic Open University," at which students get training from manuals written by Jamaat ul-Fuqra leader Mubarak al-Gilani, who teaches them that the Muslim's "foremost duty" is to "wage jihad" against the "enemies" of Islam. Williams reported that "the students are also treated to Gilani's poetic tirades against Western civilization and his jihad jingles, such as this marching song:
"Come join my troops and army,"
Says our Sheikh Gilani.
"Prepare to sacrifice your head.
"A true believer is never dead.
"Say 'Victory is in the air,'
"The kafir's blood will not be spared."
Gilani boosts: "We give [students] specialized training in guerilla warfare. We are at present establishing training camps. You can easily reach us at Open Quranic offices in upstate New York or in Canada or in South Carolina or in Pakistan." ~WND
I guess they have got their hands tied with this new definition of "Right Wing Extremist" that they're hunting down as potential terrorists. There's no time to go after an actual terrorist network right here in the United States.
A trained veteran waiting for the VA is treated as more dangerous than this compound even though there are detailed murders, terrorist plots, illegal weapons, felons with weapons, Jihad training on film, boasting of terror, and even drug smuggling. To prosecute would be Islamaphobic, right?
It isn't Islomaphobia when they really are trying to kill you.
HERE WE ARE 8 YEARS LATER, AND NOTHING AT ALL HAS BEEN DONE!
JUST HOW RELIABLE IS JAMES COMEY REALLY?
And the Jihad training camps are just the beginning. The list of treasonous acts is almost never ending… In a previous posts titled, Top General Admits That Obama Knowingly Armed ISIS and Committed Treason, former Director of the Defense Intelligence Agency Michael Flynn, one Obama's OWN political appointees came forward and said President Obama knew that ISIS was growing but made a "willful decision" to let the radical terror group grow unmolested and even supplied arms that he knew would go to ISIS.
General Michael Flynn on Obama Treason
FOR MORE NEWS BY VOICE OF REASON CLICK HERE!
Flynn told al Jazeera that Obama knew he was helping ISIS to grow but decided to do it anyway. Flynn spoke of the decision to arm opposition to Syria's Bashar al-Assad that the administration decided to continue despite warnings that those weapons would fall into the hands of radicals.
Article III, Section 3 of the United States Constitution:
"Treason against the United States, shall consist only in levying war against them, or in adhering to their enemies, giving them aid and comfort. No person shall be convicted of treason unless on the testimony of two witnesses to the same overt act, or on confession in open court.
The Congress shall have power to declare the punishment of treason, but no attainder of treason shall work corruption of blood, or forfeiture except during the life of the person attainted."
Since liberals have an uncanny knack for what they call "reading between the lines," I'll further elaborate on Treason a bit. At any other time in history, these fools would be locked up in mental wards for hallucinating and seeing things that are not there, but in the @ss backwards country we are living in today, someone being able to see what is not there is not frowned upon. So, let's move on…
Article 3, section 3, clause 1 of the U.S. Constitution specifies that the giving of aid and comfort to the enemy is an element in the crime of Treason. Aid and comfort may consist of substantial assistance or the mere attempt to provide some support; actual help or the success of the enterprise is not relevant.
Just so there is no confusion, "the mere attempt to provide support" is TREASON. Forget for a moment that there is a long list of admirals and generals who have accused Obama of Treason, or conspiring with the enemy, because an argument could be made that they were bitter over being fired, along with 300+ other high ranking officers, or bitter with Obama plunging the Middle East into chaos after their men fought, bled, and died there. In the article below, former director of the Defense Intelligence Agency Michael Flynn told al Jazeera that Obama knew he was helping ISIS to grow but decided to do it anyway. For those who don't know, the Director of the Defense Intelligence Agency is an appointed position by the President, so one of his OWN PEOPLE is ratting him out. So, according to Gen. Flynn, Obama knew that he was arming ISIS.
HOW IS THIS NOT TREASON? WHERE IS THE MEDIA? BUT THE LIST GOES ON…
During a interview on The Real Side radio program, Major General Paul E. Vallely (U.S. Army ret.) had some strong words for Barack Obama and his total failure to do anything to stop ISIS and protect the American people from a clear threat. The General stated that Obama is a radical islamic sympathizer who supports the Muslim Brotherhood who have been working to establishment a worldwide caliphate and the application of Sharia law.
General Vallely- Arrest Obama For Treason
FOR MORE NEWS BY VOICE OF REASON CLICK HERE!
CHECK OUT THE NEW GOOGLE+ PAGE!
Don't forget about Retired Admiral James Lyons, former Commander of the U.S. Pacific Fleet, who has been accusing Barack Hussein Obama of treason in public, and on the record more times than I have finger and toes. He also alleges that the Muslim Brotherhood has infiltrated the highest levels of the American government and are behind many U.S. policies that have been Implemented by the Obama Administration.
4-Star Admiral Accuses Barack Obama Of Treason
FOR MORE NEWS BY VOICE OF REASON CLICK HERE!
CHECK OUT THE NEW GOOGLE+ PAGE!
If that doesn't convince you, then listen to the Argentine President below, who also accuses the government and secret services of interfering with the investigation of the 1994 terrorist bombing in Argentina, which the Argentine Gov was complicit in a cover-up. She also talks about the murder of the lead prosecutor of the case, and then she Calls out Obama and the west for funding ISIS.
World Leader Accuses Obama Of Treason During UN Speech
FOR MORE NEWS BY VOICE OF REASON CLICK HERE!
HOW MUCH MORE DOES IT TAKE????
FOR MORE ON OBAMA'S TREASONOUS ACTS!
Obama Ushers In Armageddon to America
Obama's Unconstitutional Schemes to Nationalize Police Start Again
How "Fundamentally Transforming" America Relates to the Communist Manifesto
Obama's Third Term: What You Need to Know About Hillary Clinton's Emails
Pentagon's New "Law of War" Manual "Reduces Us to the Level of Nazis"
Military Brass Goes To Battle With Obama Over Treasonous Iran Agreement
Whistleblower Reveals Hillary Being Fed to the Wolves to Cover-Up Larger Scandal
Top General Admitting That Obama Knowingly Armed ISIS Committing Treason
Obama Caught Stonewalling Investigation For the Seal Team Six Murders
Several Generals and Admirals Turning On Obama In a Major Way… Again!
Breaking: Several Admirals and Generals Accusing Obama of Treason!
FOR MORE NEWS BY VOICE OF REASON CLICK HERE!
CHECK OUT THE NEW GOOGLE+ PAGE!
BE SURE TO GO MY PROFILE'S BELOW AT OTHER SOCIAL MEDIA:
FACEBOOK | TWITTER | PINTEREST | STUMBLE UPON | TUMBLER
THE VOICE OF REASON
Schedule
Schedule