An Exclusive You Have To See: The Last Frontier of Free Press Is Here! No More Censorship, Unlike YouTube and Others!
The fact that Zuckerberg puts on his Facebook profile that he's reading Henry Kissinger's book World Order should be the beginning and the end of this post for anyone in the know. All suspicions or previous hunches confirmed absolutely. For those not as much in the know, brace yourself because what follows is very troubling. If you aren't someone who makes a living with Facebook as a partner, I can think of no good reason to keep a Facebook account open by the time you finish reading this. There is nothing Facebook offers that Skype or email cannot accomplish, but neither of those covertly take over your life without you knowing.
THIS POST WILL BREAK DOWN AS FOLLOWS:
PART I: We'll discuss how EVERYTHING within the military industrial complex is shifting to artificial intelligence, so much so, that even this past summer the Jade Helm drills of our military were being orchestrated by Artificial Intelligence.
Part II: We'll discuss how companies that you have long thought were strictly private companies, are actually part of a co-opt program with the United States government, and how those companies are already intertwining with the government's Artificial Intelligence programs, the king being called "SkyNet" of all things.
PART III: You probably already guessed, but the companies that were/are joint government operations are your favorite social networks. If you have Facebook Messenger installed on your cell phone, Facebook is already recording you at will, whether you are on the phone, driving, or having an intimate moment with a loved one. Read the terms and conditions. The next evolution is it's not just enough for them to hear you when you think you are all alone, but what you say will be analyzed by multiple Artificial Intelligence systems.
PART I: A.I. HAS CONSUMED THE MILITARY INDUSTRIAL COMPLEX
FIRST, HOW ABOUT AN IDEA OF JUST HOW ADVANCED GOVERNMENT A.I. HAS BECOME:
FORMER HOST OF COAST TO COAST JOHN B. WELLS SAID THIS ABOUT THE NEXT VIDEO:
"EVEN IF EVERYTHING YOU SAID IS WRONG, AND I DON'T SUSPECT IT IS, IT'S STILL JUST SO COMPLEX, AND SO DIABOLICAL, AND SO SCREWED UP, BUT IN THIS BEAUTIFULLY ENGINEERED WAY, IT'S EXTRAORDINARILY MONSTROUS!"
Now, if you're sane, you found that VERY disturbing. I don't blame you. Let's move on…
An Exclusive You Have To See: The Last Frontier of Free Press Is Here! No More Censorship, Unlike YouTube and Others!
PART II: COMPANIES YOU THOUGHT WERE PRIVATE
Back in February, a very well funded, but not a very publicized organization known as INSURGE INTELLIGENCE, a new crowd-funded investigative journalism project, broke the exclusive story of how the United States intelligence community funded, nurtured and incubated Google as part of a drive to dominate the world through control of information. Seed-funded by the NSA and CIA, Google was merely the first among a plethora of private sector start-ups co-opted by US intelligence to retain 'information superiority.'
YOU MIGHT WANT TO READ THAT AGAIN…
That research team published two articles that are lengthy but cross every "t" and dot every "i." That fact is, The C.I.A. Made Google, and Google Made the NSA. Scoff all you want, but if you don't read the proof, don't waste my time telling me it's not true. It's every bit as true as the sky being blue, so read it. Moving along, in the post titled, Google Made the NSA, INSURGE INTELLIGENCE reveals the following:
THE WAR MACHINE
In September 2013, the website of the Montery Institute for International Studies' Cyber Security Initiative (MIIS CySec) posted a final version of a paper on 'cyber-deterrence' by CIA consultant Jeffrey Cooper, vice president of the US defense contractor SAIC and a founding member of the Pentagon's Highlands Forum. The paper was presented to then NSA director Gen. Keith Alexander at a Highlands Forum session titled 'Cyber Commons, Engagement and Deterrence' in 2010.
Gen. Keith Alexander (middle), who served as director of the NSA and chief of the Central Security Service from 2005 to 2014, as well as commander of the US Cyber Command from 2010 to 2014, at the 2010 Highlands Forum session on cyber-deterrence
MIIS CySec is formally partnered with the Pentagon's Highlands Forum through an MoU signed between the provost and Forum president Richard O'Neill, while the initiative itself is funded by George C. Lee: the Goldman Sachs executive who led the billion dollar valuations of FACEBOOK, Google, eBay, and other tech companies.
HERE'S THE READERS DIGEST VERSION OF THAT:
Every federal alphabet agency is wired in with this new artificial intelligence that is currently experimenting with our military. The system is powered by a company named, "Palantir," we know Palantir was funded by the CIA, and it is run by none other than Bilderberg's Chief Peter Thiel. None of that is conjecture. All that is fact. Now comes the rocket boosters… I'm going to bring it all home… ready?
PART III: SOCIAL MEDIA MERGING WITH GOVERNMENT ARTIFICIAL INTELLIGENCE PROGRAMS.
YOU WON'T SNEEZE WITHOUT UNCLE SAM KNOWING…
It goes without saying that the Rockefeller's are one of the global elite, and of course they are members of Bilderberg and every other secret society on the planet, not the least to which is the banking cartels. Well, I bet you didn't know Mark Zuckerberg is David Rockefeller's Grandson. Yep You heard that right! NOW, when you hear Facebook is shifting to artificial intelligence… and you know who Zuckerberg is dialed in with, and you know what THEY are doing with this massive Skynet program… whoa. That's all I can say. Whoa.
IMAGINE INTEGRATING FACEBOOK WITH ALL THAT… MY GOD…
YOU WON'T HAVE PRIVACY ANOTHER MINUTE OF YOUR LIFE: EVER!
So, now let's get to what Facebook is up to with Artificial Intelligence. Zuckerberg says Facebook's artificial intelligence will be designed to be better than humans at vision, hearing etc. His Frankenstein system will not only be able to see and hear better than us, but it will be able to understand the context of posts and what is in them. All of this is meant to be a building block toward eventually reading and sending our thoughts through communication devices… "to better share experiences with friends," Zuckerberg says.
AND IF YOU BELIEVE THAT… I'VE GOT SOME OCEAN FRONT PROPERTY IN ARIZONA I'D LIKE TO SELL YOU!
Facebook's and Artificial Intelligence
FACEBOOK SAYS ITS ARTIFICIAL INTELLIGENCE WILL BE LIKE A CAR FOR YOUR MIND
PERSONALLY, I GET ENOUGH SPEEDING TICKETS AS IT IS… I DON'T NEED ZUCKERBERG DRIVING ON MY BEHALF…
Facebook wants it to be clear: its pushing the forefront of artificial intelligence research. But with that statement comes a reassurance: these machines are not evil, and they're going to make life better.
In blog post today, Facebook Artificial Intelligence Research (FAIR), the division within the company dedicated to AI, detailed some of its most important achievements of 2015. Some were older and had been previously reported on, like their neural network that can recount plot points in The Lord Of The Rings, and some are new, like a working unsupervised learning model.
The company has made substantial investment in artificial intelligence in the last few years, growing a small department of 45 researchers and engineers based in New York City. Right now, Facebook uses artificial intelligence to automatically tag photos, translate text, and in Facebook M, their personal assistant that is slowly expanding to more users.
"They're not going to replace us, they're going to amplify everything we do: augmenting your memory, giving you instant knowledge…"
Most recently Facebook has shown off a new addition for blind users, that will "look" at pictures and describe its contents. Facebook founder and CEO Mark Zuckerberg posted a video highlighting the success of the feature on his wall today. This integrates a short-term memory into image recognition. Now the machine doesn't just see a picture of a baby in a bathtub, but can answer questions about the photo. The video shows this being done with types of dog breeds, which means the AI can not only understand the category of species, but specific variations within the species that makes each breed different.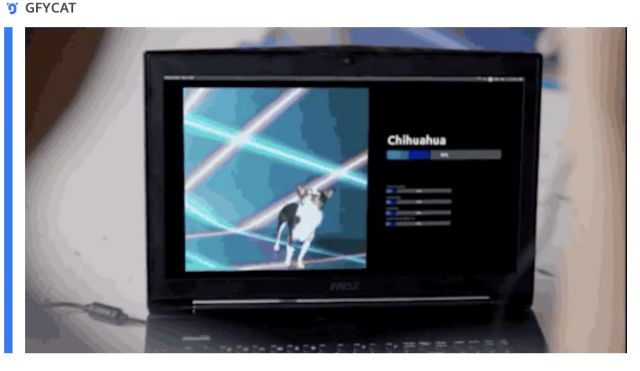 An Exclusive You Have To See: The Last Frontier of Free Press Is Here! No More Censorship, Unlike YouTube and Others!
"We see AI as helping computers better understand the world — so they can be more helpful to people. We're still early with this technology, and you can already start to imagine how helpful it will be in the future," Zuckerberg writes.
Zuck is right: we're very early in the development of artificially intelligent systems. Every announcement today, and most announcements in the past, focus on getting machines to do something as well as a human (and even that's a stretch).
This is a status update for where we are right now in AI development. We're in the literal infancy—our artificial neural networks are playing with blocks and making sense of digital imagery. Artificial "intelligence" is actually very dumb, but the reason why it seems so impressive is because the scale of computation far exceeds our own.
Yann LeCun, Facebook's head of AI research, likens artificial intelligence to the car. The car can move far faster than a human, which makes it great for transportation. But a car can't paint by itself, or tell a joke, or lift a box. We've engineered incredible systems for specific tasks, but we're still miles away from anything as generalized as a human.
"Artificially intelligent systems are going to be an extension of our brains, the same way cars are an extension of our legs," LeCunn says in the video Zuckerberg posted. "They're not going to replace us, they're going to amplify everything we do: augmenting your memory, giving you instant knowledge, and they're going to allow us to concentrate on doing things that are properly human."
That's not to say that Facebook's announcements today aren't impressive. Unsupervised learning has long been an issue for AI researchers. Human learn by observing our surroundings, and by all rights, machines should be able to do the same thing. But researchers have hit snags where the machine simply doesn't have enough internal input to make sense of all that information. One attempt has been competitive learning, where the algorithm fights itself to respond with the best answer.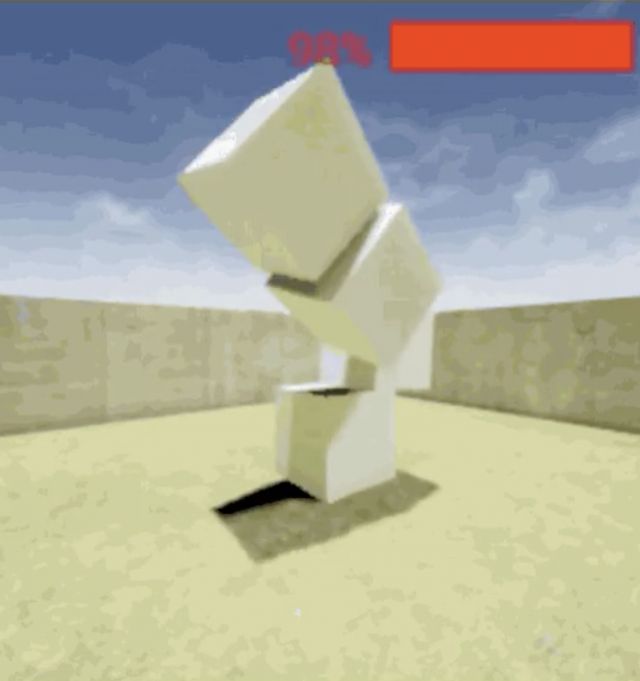 The initial information is called training data. To tag your photos, Facebook looks at 60 photos of you, and then understands what you look like for tagging you in the future. Using that 60 number, the artificial neural network would only need six photos. This means the same results (97 percent accuracy) with far less data.
The background system they use is called "DeepMask," a system that simultaneously identifies objects as different than their surroundings, and then identifies features within the object to classify them. It pulls information out of imagery with a higher degree of specificity, meaning more bang for your buck per photo.
All this is just one beat of the war drum for artificial intelligence research, and Facebook rightfully sees this as a long haul.
"It will take a lot of years of hard work to see all this through," writes Facebook CTO Mike Schroepfer. "But if we can get these new technologies right, we will be that much closer to connecting the world."
READ MORE: INSIDE FACEBOOK'S ARTIFICIAL INTELLIGENCE LAB
AND THAT'S JUST THE BEGINNING…
Mark Dice notes that Facebook head honcho Mark Zuckerberg is now officially working towards a new world order in tandem with the birth of his first child – as he and his cohorts continue to work with the upper echelons of the intelligence community and the elite Bilderberg crowd.
Apparently he has been doing his homework as well.
According to a new video from Dice:
Facebook founcer Mark Zuckerberg just posted that he is reading Henry Kissinger's book World Order.
Though it may not appear that way at first glance, Facebook is as important to global politics as the stuff that typically makes diplomatic and world affairs headlines.
Zuckerberg's social media platform is now essential to reorganizing society inside the digital grid, and has been wielded by those at the reins of power. It is, and has been about much more than just sharing memes and dumb pet pictures.
It is the forum of the future.
Mark Zuckerberg Wants a New World Order For His Baby
Wow! Can't wait to share that one with all our friends on Facebook. But then again, who is listening?
Billionaire Mark Zuckerberg and his sister have already been outed for calling their users "dumb f—ers."
Via The Daily Sheeple – H/T SGTreport
Intellihub Note: The last two times we posted anything critical of Facebook we ended up having major issues with the social media giant within 24 hours of publication.
The first time admins on our official page had their accounts banned for supposedly sharing something that violated Facebook's terms of service. The second time was much worse with Facebook literally blocking 100% of Intellihub.com urls from being shared anywhere on Facebook. It took over a day to fix the issue.
We are making this known now, at the time of posting this article, in case the same problem happens again. This is the record showing we were already worried about Facebook issues so there is no way Facebook or a troll can claim us having problems has nothing to do with articles published on our site. If something happens today we will KNOW it was because of this report.
Its also important to note in closing that the harassment Intellihub regularly receives is so ridiculous that it happens even on reposts of articles that originally appeared on other sites. We have literally had our accounts banned for reposting articles that the original site never had an issue with.
These problems truly are unreal.
An Exclusive You Have To See: The Last Frontier of Free Press Is Here! No More Censorship, Unlike YouTube and Others!
MORE ON FACEBOOK SHADINESS!
Warning: Facebook Tied To Jade Helm, Artificial Intelligence, and Bilderbergs
What Is Facebook Spying on Now, and How Do I Stay Safe?
You Gave Facebook Messenger Permission To Spy On You Using a Hot Mic (Video)
Facebook Says It Will Help Security Services Identify Potential "Terrorists"
Facebook Now Has a New Way They Will Be Targeting Conservative Pages
GOVERNMENT ARRESTING PEOPLE FOR ANTI-OBAMA FACEBOOK POSTS
Facebook Onboard With Censoring Anti-Obama National Protest Information!
Facebook's Recent "Experiment" ACTUALLY Beta Testing For How To Influence Future Elections
Facebook Tinkered With Users' Feeds For a Massive Psychology Experiment
FOR MORE NEWS BY VOICE OF REASON CLICK HERE!
SUBSCRIBE TO THE TOP STORIES OF THE WEEK IN THE NEWSLETTER HERE
BE SURE TO GO MY PROFILE'S BELOW AT OTHER SOCIAL MEDIA:
FACEBOOK | TWITTER | PINTEREST | STUMBLE UPON | TUMBLER
THE VOICE OF REASON