Note: This article was originally posted on NRA Blog: http://bit.ly/2loxk7l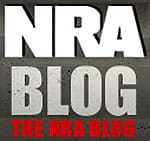 USA -(Ammoland.com)- Outdoors retailer Cabela's, the World's Foremost Outfitter, is gearing up for the grand opening of its newest store in Gainesville, Virginia, set for March 9!
The new location, just 45 minutes from the nation's capital, features prominent NRA contributions to the store's legendary design and décor. Custom NRA educational information posters adorn the walls inside the break room, including important gun safety, firearm storage and concealed carry information, among others.
A beautiful Second Amendment diorama, designed by Kanati Studio, is constructed at one of the store's entrances, which features the text of the amendment carved into a stone façade flanked by a historic 18th century Kentucky Long Rifle donated by NRA Museums.
Adjacent to the store's military tribute display, a glass presentation case features five rifles chronicling the history of military long guns in the United States. The case, designed and donated by NRA Museums, contains true examples of a Revolutionary War-era flintlock musket, a Civil War-era U.S. Model 1861 rifle musket, a World War I-era U.S. Springfield Model 1908, the venerable World War II-era M1 Garand, and a Vietnam War-era M16 rifle.
The March grand opening kicks off four days of celebration from March 9-12, featuring special events, family activities, giveaways and more.
The first 500 customers in line on March 9 will receive a free Cabela's gift card. The cards issued will be for different amounts, with some worth up to $500! Additionally, those first 500 customers in line will get the chance to win one of three Remington firearms!
The weekend celebration features great giveaways each day! On Friday March 10, the first 50 guests to the store receive a free Cabela's Utility Bag. Saturday March 11's first 50 guests receive a commemorative Cabela's cap, and the first 50 through the doors on Sunday March 12 receive a free Cabela's Tripod Stool.
Cabela's Ambassadors country music artist Lucas Hoge and TV and radio host Laura Lynn will be at the grand opening 8-10 a.m. Weekend visitors on Saturday and Sunday can enjoy the Cabela's Youth BB Gun Range, Virginia Waterfowlers' Association Decoy Painting with Youth seminar, Shoot Like A Girl Shooting Sports For Women Interactive Trailer, and more.
The Gainesville store encompasses nearly 80,000 square feet of space, and will be the first location in the Washington D.C. metro area. The new store is the third Cabela's location in Virginia, following stores in Bristol and Short Pump.
Customers will enjoy an immersive outdoor experience, including Cabela's famous signature Conservation Mountain and wildlife display feature, museum-quality taxidermy mounts, and vintage outdoor photos and memorabilia, all artfully arranged in a Virginia-specific theme designed based on local habitats.
Other special features at the Gainesville store include an archery and firearms technology room, indoor archery range, and Bargain Cave. As always, Cabela's customers will enjoy the thousands of high-quality outdoor products for the nation's leading manufacturers, including everything from clothing, hunting, boating, fishing, camping, firearms, archery and so much more.
The new location brings 175 new jobs to the northern Virginia region, including full-time, part-time and seasonal positions. These staff members join a family of more than 19,000 employees dedicated to helping America's outdoor enthusiasts find the gear perfect for their way of life.
The new Cabela's store is located at 5291 Wellington Branch Drive in Gainesville, and doors open at 10 a.m. on Thursday March 9. Don't miss the grand opening weekend celebration! Visit the Cabela's Gainesville store page for more information, or text NATURE to 247365 to be the first to know about deals from Cabela's!
This post NRA Contributions Shine In First D.C.-Area Cabela's Location, Opening March 9 appeared first on AmmoLand.com Shooting Sports News .
Source:
http://www.ammoland.com/2017/03/336565/