The Spinning Top of NINE ELEVEN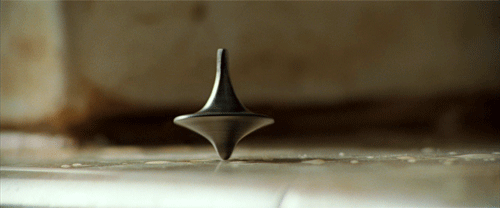 13 years is a mighty long time. What can be said that hasn't been said a thousand times before?
We know a few things. The official story is a 100% lie. It was a psychological operation against the entire world. It was an inside/outside false flag operation. The media is complicit in the cover-up. Treason lies at the heart of the event. There were some who benefited greatly, most did not.
Truth is out there. Somewhere. In spite of the so called truth movement which was part of the original planning and infiltrated from day one in anticipation of a great number of individuals seeing through the operation and speaking out. The perpetrators made a lot of mistakes, some so sloppy that they couldn't be totally hidden. Obfuscation worked to cloud reality. Cognitive dissonance became a new meme in an effort to stop truth in its tracks. There are those who sell themselves for a few nickels to act as deceivers, confusers, shills and trolls in the effort to divide us, to control us.
Yet we persist. We may not agree on all the specific points of the how but we get the gist. The
whos in the criminal conspiracy
are well known although there are some deep within the world wide central banking system that remain somewhat hidden under the layers of deceit.
9/11 was the big lie of our time. It set the stage for more wars, more theft, an increasing police state and even more false flags and staged events.
Just where do we go from here? Spinning like a top forever with no disclosure, closure or justice?
Once again, thanks to all who have not given up and remain a voice of sanity in an insane world. It may seem like it's all shouting into the wind and no one is listening but that would be a defeatist attitude and we are never going to take that route. Nor will we ever forgive.
When they present any problem like 9/11 https://www.youtube.com/watch?v=QGQjeQL-_yg they offer the solution, war on terror, loss of freedom. Housing bubble, economic collapse, bailout tax theft. Swine flu, imminent death, forget about torture & the economy, hate foreigners & take the poison vaccines bought by tax dollars. They attack from above & below. They create the problems & offer the solutions, usually a choice between two evils, one lesser than the other. The same as the coming choice between Corrupt UN control of a global government or corrupt corporate control of the global government. You're getting one world government & it's going to be a tyranny, you just get to choose which one. Inevitably it's the same owners at the top
The CIA Fakes is a catchphrase term used to describe a group which includes:
-Covert Operatives of the CIA, NSA and DIA; of the U.S. Corporate/Military Industrial Complex; of the intelligence services of U.K. Spain, France Holland, Germany, & Russia
-Political Agents working within the Democratic Party, Republican Party, Democratic Black Caucus, Green Party, & Patriot Movement
-Politicians in the U.S., U.K. Spain, France, Germany and Russia — who pose as 9/11 skeptics & Conspiracy theorists
-Media, including Mainstream, Alternative Media and Internet broadcasting media who either front for, cooperate with, or are directly employed by intelligence services mentioned above
The primary objectives of the CIA FAKES are:
-To leverage the Fakes into position as the leadership/spokespersons for the Conspiracy movement
-To splinter and divide that movement
-To promote lame, tame and/or booby-trapped questions about Conspiracy
-To be sufficiently over-the-top as to prevent the Conspiracy issue getting any traction in the media or left-wing
-To ensure that the movement would not have a politically-active leadership capable of turning it into an effective political lobby campaign
The questions about 9/11 were bound to be asked, the important aspect for the perpetrators was & is …by whom?
Turn off the tell lie vision. If you think it enriches your life, provides crucial information, is a socially acceptable pastime & will deliver you & your family to Utopia you may be too far gone already. Fakery TV is how they can control entire populations in their corporate debt slave central bank income tax pyramid scam. The world is nothing but a bunch of corporate slave colonies
Politics is irrelevant, stop validating it by participating. Create a new artifact, design something, an open communicative cooperative community of planet earth.