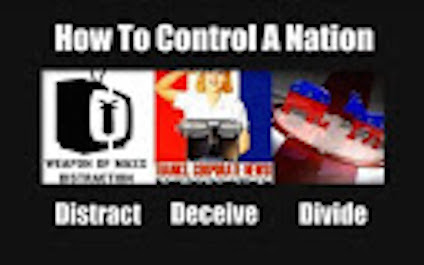 A historic 911 event marking the 15-year anniversary highlighting blatant discrepancies of the official US narrative used for a massive mind control campaign targeting humanity is slated in New York. The event, a conference, aims to critique science-based evidence of "the most consequential event of our time," according to Dr. Paul Craig Roberts.
Are You a 911 Mind Control CIA Stooge?
"Fifteen years after 9/11 events, wars and cultural conflicts caused by the U.S. response and questionable alliances continue creating global tensions," reports Dr. Paul Craig Roberts Tuesday for Global Research. "How the attacks occurred continues to be asked. For these reasons, a stellar lineup of credentialed experts will also review new evidence of a cover up, such as is revealed in the declassification of the 28 pages, and raise the bar – literally, with an unprecedented level of legal analysis.
"As you'll see, this event has an international component, since 9/11 was such a world-changing event."
Last week, Dr. Roberts asked whether the reader is a mind-controlled CIA stooge:
"Do you smirk when you hear someone question the official stories of Orlando, San Bernardino, Paris or Nice? Do you feel superior to 2,500 architects and engineers, to firefighters, commercial and military pilots, physicists and chemists, and former high government officials who have raised doubts about 9/11? If so, you reflect the profile of a mind-controlled CIA stooge."
Monday, this author published the article Daily Beast Dangerously Mind-Controls Readers to highlight the many ways even so-called alternative media sources such as the Daily Beast brainwash without the readers ever knowing. One main common term used to mind control readers has been developed. Seeing it used, as The Daily Beast did this weekend, can be used as a red flag indicating the source is controlled opposition, working against the best interest of humanity and instead, working as an operative for corporate government.
"Conspiracy theory" term was invented by the CIA in 1964 as a form of mind control — to discredit the many skeptics challenging the Warren Commission's conclusion that President John F. Kennedy was assassinated by a lone gunman, Lee Harvey Oswald, who was assassinated in police custody before he could be questioned. The CIA used its media friends to launch a campaign to make suspicion of the Warren Commission report a target of ridicule and hostility, "one of the most successful propaganda initiatives of all time," says political science professor Lance deHaven-Smith. In his peer-reviewed book, Conspiracy Theory in America, published by the University of Texas Press, deHaven-Smith details how the CIA succeeded in creating in the public mind reflexive, automatic, stigmatization of anyone who challenges government explanations of crimes it directly or indirectly, covertly or overtly commits.
"This is an extremely important and readable book, one of those rare books with the power to break you out of The Matrix," says Dr. Roberts.
Daily Beast Dangerously Mind-Controls Readers
The greatest means of control is not actualized through military might, physical subjugation, or brute force. The greatest means of control is actualized through the manipulation of the psychological condition of the human species. ~ Lenon Honor
Sputnik News reports in an introduction to an interview with Dr. Kevin Barret titled, "9-11 was massive mind control exercise":
"The events in the United States on 9-11-2001, plunged the entire world into America's own 'War on Terror' paradigm. High level military officers, academics, doctors and professors from almost every field, citizens, scholars, legal specialists, and millions upon millions question what they witnessed before their very eyes, namely the controlled demolitions which took place on 9-11. Slowly as the collective shock of the world's citizenry wears off and we see how it has been exploited and used by those who took power in the United States, more and more media outlets and individuals are beginning to realize that, yes, something is very, very wrong with 9-11."
The 911 conference details and tickets are at www.911justiceinfocus.org.
Day 1 Program will feature:
• Daniel Sheehan – Keynote address by renowned public interest attorney, Daniel Sheehan, who litigated the Pentagon Papers case, the Karen Silkwood case, Iran/Contra scandal, and Three Mile Island
•Judge Ferdinand Imposimato – Keynote address by head of the Supreme Court of Italy, with experience prosecuting conspiratorial crimes, notably Operation Gladio.
• Richard Gage, AIA, founder of Architects & Engineers For 9/11 Truth, which currently has over 2,600 professionals from the building trades as signatories
• Professor Leroy Hulsey, from the University of Alaska, who is conducting a unique, unbiased, independent modeling of the collapse of WTC 7
• Unique analysis of ISIS, the latest on the secret 28 pages and related legislation which has begun to reveal the official deceptions and questionable geopolitical alliances to the widest audience ever reached in this 15-year effort
• The 9/11 Truth Action Project – the next level of national organizing
Speakers include:
• Government whistleblowers – Wayne Madsen, former NSA analyst, and J. Michael Springmann, former State Department foreign services officer.
• TV news personality, media critic, and attorney known as "Lionel"
• Bob McIlvaine, 9/11 family member
• Dylan Avery, creator of the globally renown 9/11 documentary "Loose Change"
Master of Ceremony will be Mark Crispin Miller, professor of Media, Culture and Communication at New York University.
Day 2 Program there will be a sequence of legal presentations analyzing key strategies and many yet-unaddressed evidentiary issues. These include:
• Presentation of Legal Standards and Key Evidence
• 9/11 Related Litigation to Date
• Pending and Planned FOIA Requests, Appeals, and Litigation
• Future U.S. Litigation Options
• Potential for an International Investigation
Speakers include:
• Daniel Sheehan — Public interest attorney
• Judge Ferdinand Imposimato — Honorary President of the Supreme Court of Italy
• Mick Harrison — whistleblower litigation expert
• William Veale and Mustapha Ndanusa — attorneys for April Gallop, Pentagon survivor
• David Meiswinkle — New Jersey litigator and former police officer
• Barbara Honegger — State Department whistleblower, author of "October Surprise"
• Andrew Kreig — journalist and attorney
• Engineers – David Chandler, Jonathan Cole, Tony Szamboti
• Architect – Richard Gage, AIA
• Master of Ceremony — Dr. William Pepper, international civil rights attorney, litigator for the family of Martin Luther King, and author of "Act of State".
Why attend this powerful event?
Roberts answers, "Since justice and rule of law is the foundation of any civilized society, the commitment to face all the facts of 9/11 will empower us as a culture to move forward and re-establish our position of trust and integrity in the world. In so many ways, our future depends on it. Make plans today."
Related Articles by Deborah Dupré
Prominent Doctor Targeted Over Secret Mind-Control Weapon Research Proof
Daily Beast Dangerously Mind-Controls Readers
Secret Neuroweapon Attacks. Immediate Global Security Call: DARPA Scientist